Engage customers and boost sales this season with a winning holiday marketing strategy.
Gear up for the upcoming season with an unbeatable holiday marketing strategy. Delight your audience with holiday campaigns that convert. Rise above the competition and reach your customers where they are.
No matter your business, holiday marketing can bring in serious rewards.
Ready to get started? Here are a few holiday marketing ideas to fuel your campaigns this holiday season.
What are the benefits of Holiday Marketing?
The holiday shopping season is the perfect time to connect with customers. Come up with a good holiday marketing strategy to reap the benefits of this festive season.
Here's why holiday marketing matters:
Higher demand: People shop more during the holiday season than the rest of the year.
Increased urgency: Holidays come once a year. Limited-time holiday promotions carry a sense of urgency, making customers more likely to buy. 
Holiday spirit: From Thanksgiving to Christmas, this time of the year is full of positivity. Capitalize on these festive feelings in your holiday marketing campaigns.
What should you expect during the 2022 Holiday Season?
Here are a few trends to keep in mind when planning your holiday marketing strategy:
Rise of ecommerce: After the pandemic, many customers started to shop online. Ecommerce sales are expected to grow 16.1%, reaching $1.06 trillion in 2022.
Focus on multichannel marketing: With the shift to ecommerce, businesses need to balance online and offline holiday shopping experiences.
More social media communication: More brands use social media to communicate directly with customers and answer FAQs.
Further reading: What is Ecommerce Marketing? 10 Strategies to Get Started in 2022
What makes a good holiday marketing strategy?
Create a holiday marketing strategy that gets results. Read on to find out how.
Plan your holiday marketing campaigns ahead of time
Successful holiday marketing campaigns don't happen overnight. Plan your strategy ahead of time to reap the best results.
Before you jump into your holiday marketing campaigns, map out your strategy first. Decide which holidays you want to focus on.
Then, plan your timeline and tactics. When do you want to launch your holiday marketing campaigns? Which channels do you want to use?
Here are a few key dates to keep in mind for the 2022 holiday season:
Promote irresistible holiday offers
Your holiday marketing strategy should focus on an irresistible holiday offer.
For example, provide value with stress-free holiday gift guides. Run holiday sales that promise unbeatable savings.
You'll catch the eye of holiday shoppers and entice customers to come back again and again.

Personalize your holiday marketing campaigns
Rise above the noise with personalized holiday marketing campaigns. A personal touch will engage your audience more than a generic message.
Target customers by interest or past purchases. Grab their attention by putting first names in your subject line. Email personalization is a great way to catch your customers' eye.
Use the marketing channels with the most impact
Optimize your holiday marketing efforts this year. Focus on the marketing channels that make the most sense for your business.
Study your target audience's preferences and behavior. Analyze data for previous campaigns.
For example, come up with a holiday email marketing strategy. If your audience is on Instagram or Twitter, create holiday-themed social media posts.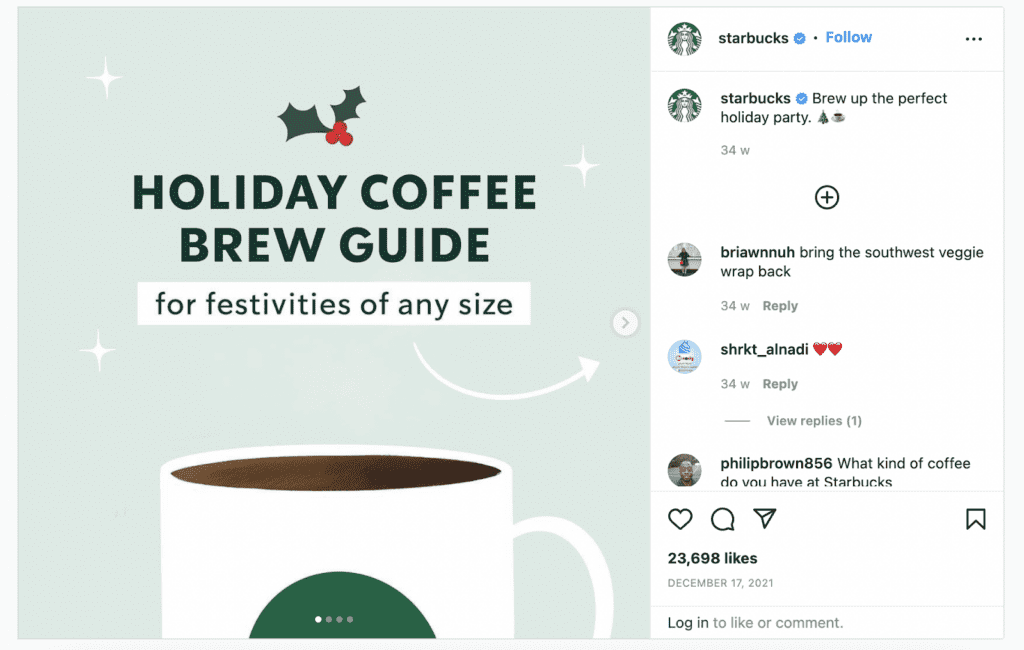 Plan for post-holiday marketing campaigns
Holiday marketing campaigns help build brand awareness and boost sales. That doesn't mean they should stop as soon as the holiday season ends though.
Send follow up emails after the holidays. Run post-holiday offers and promote them across your marketing channels. Your goal? Turn holiday shoppers into loyal customers.
Run holiday marketing campaigns year-round
Most holiday marketing campaigns take place toward the end of the year. But why not find a way to run holiday marketing campaigns all year-round?
Consider lesser known holidays for your holiday marketing strategy. This could be anything from Groundhog Day (February 2) to National Beer Day (April 7).
Launch campaigns and special offers on these holidays. Unique holiday marketing will help your brand stand out from the competition.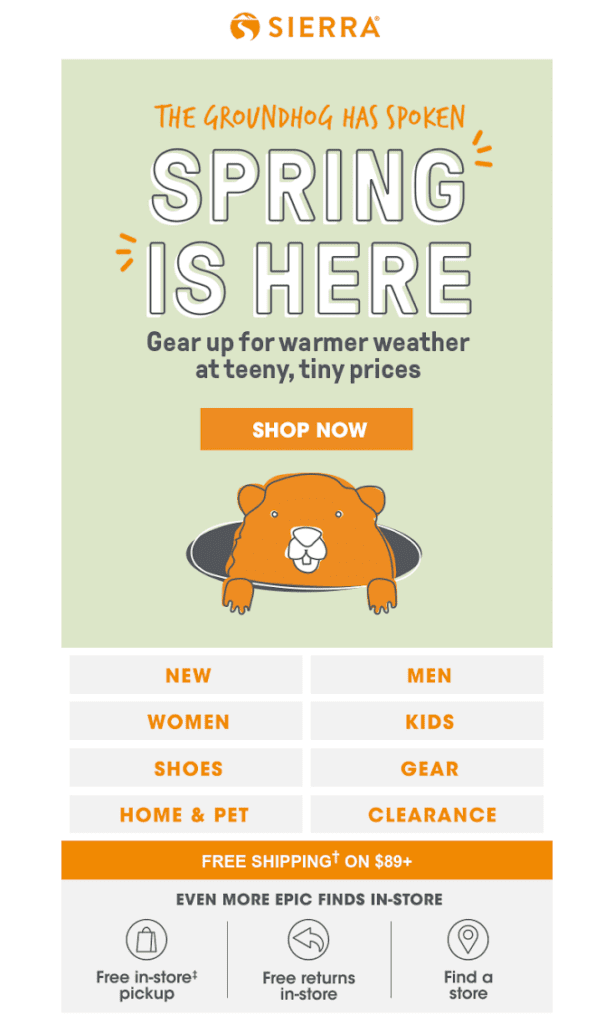 3 holiday marketing pitfalls to avoid
Holiday marketing campaigns often fail because they fall into common traps. To avoid making these mistakes, follow these holiday marketing tips.
1. Using only one holiday marketing channel
You shouldn't rely on one channel alone for your holiday marketing strategy. For example, run email marketing campaigns and social media posts to promote your holiday sales.
The holidays are a great time to explore different tactics. This way, you'll reach more customers during the holiday season.
2. Sending too many holiday marketing emails
The last thing you want to do during the busy holiday season is bombard your customers. With emails, it's easy to get carried away.
Sending too many emails comes off as spammy. You also risk losing subscribers and turning off potential customers.
Ramp up your holiday emails, but don't overwhelm your audience. Launch your campaigns early enough to build anticipation. Send emails to raise brand awareness and promote holiday offers.
Like with all of your marketing campaigns, it's important to strike the right balance.
3. Planning holiday marketing campaigns last minute
A good holiday marketing strategy takes careful planning. If you leave your holiday campaigns to the last minute, you're less likely to see the results you want.
Don't wait until the day before the holiday to create your campaigns. Instead, come up with a holiday marketing plan ahead of time. This will help ensure your campaigns' success.
Marketing tools make it easy to plan and automate your campaigns across channels. This includes emails, SMS, paid advertising, and WhatsApp marketing.
With Brevo, launch all your holiday marketing campaigns from a single platform. 
Get started with holiday marketing today
Free plan includes all core email features, unlimited contacts, live chat, and CRM.