Comparing HubSpot vs Brevo
Don't like HubSpot's pricing? With Brevo you don't overpay for the tools you need.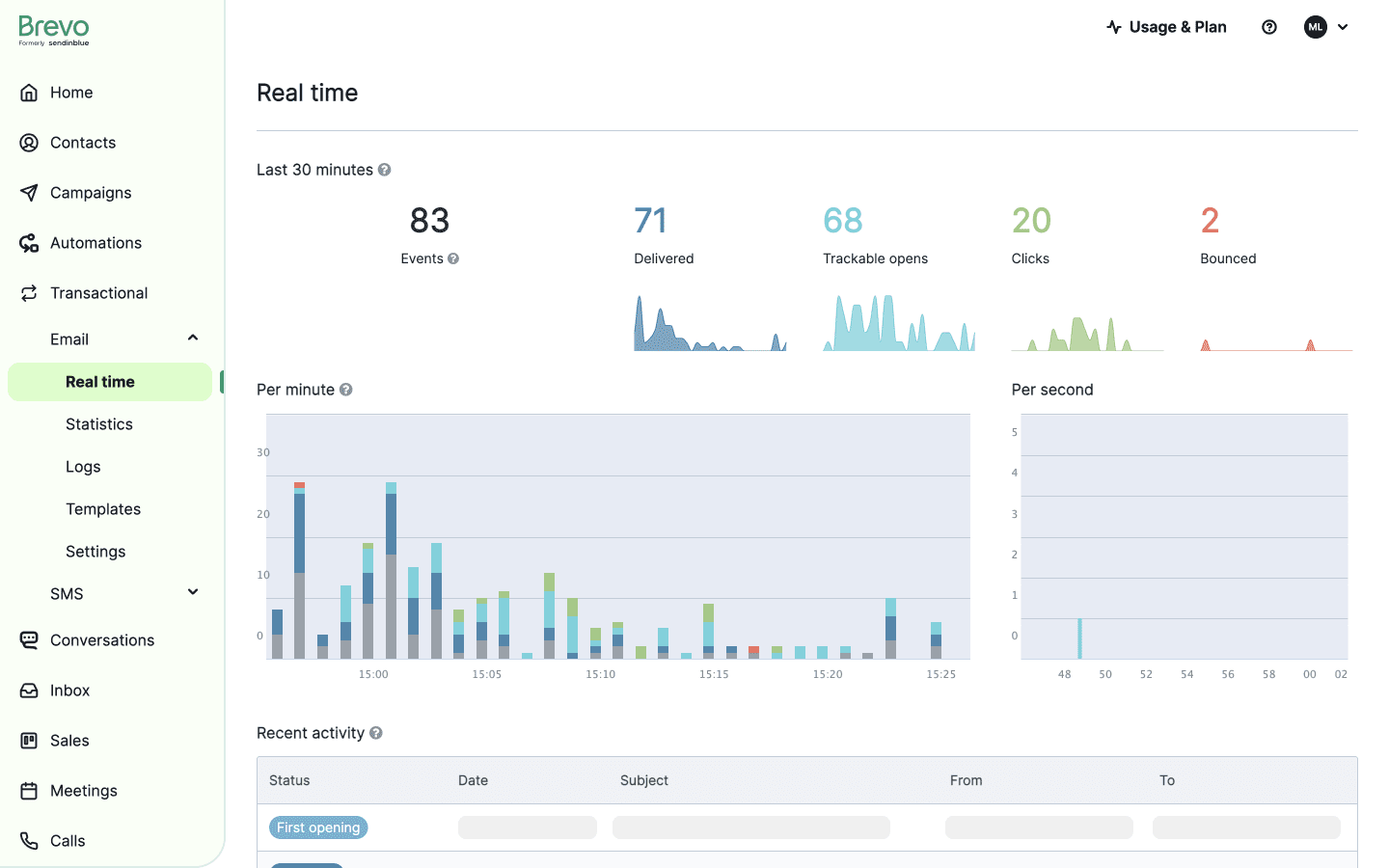 HubSpot vs Brevo pricing: Don't pay more to grow
HubSpot boasts a free plan, but it comes with many limitations and trimmed-down versions of the features. It includes only 2,000 email sends a month and stores up to 15 million non-marketing contacts. However, to be able to do anything with them, you need to pay for HubSpot Marketing Hub, starting at $20 for 1,000 contacts. You'll have to pay additionally for every batch of 1,000 contacts. 
In comparison, Brevo's free plan gives you unlimited contact storage and 9,000 emails a month. The Starter plan is $25 for 20,000 emails sent.
Brevo's pricing is based on the number of emails sent and is designed for scalability. Store unlimited contacts for free and grow your business. Choose a package that meets your emailing needs without worrying about the price increasing as you grow your subscriber list.
Send a monthly campaign to:
Brevo
HubSpot
1,000 subscribers
$25
$20
3,000 subscribers
$25
$60
5,000 subscribers
$25
$96
7,000 subscribers
$25
$128
10,000 subscribers
$25
$176
20,000 subscribers
$25
$336
40,000 subscribers
$35
$656

Based on the

hubspot

.com

pricing

page on 07/20/23.
Comparing paid plans: HubSpot vs Brevo better value for money
If you're looking to use marketing automation workflows, A/B testing, or dynamic content for personalized emails, with HubSpot Marketing Hub you'll need the Professional package. This costs a hefty $890/month for 2,000 contacts along with a $3,000 onboarding fee.
For every 5,000 contacts on top, you'll have to pay $250/month extra. HubSpot also offers various paid add-ons to their Professional package if you want to increase certain limits.
Brevo's Business Plan costs only $65/month for 20,000 emails. The plan includes advanced marketing automation features and multichannel options including social media marketing, giving you better value for money. And most importantly, no onboarding fees.
Paid plan
Brevo
HubSpot Starter
HubSpot Professional
Starting monthly price

$65 for 20,000 emails

$20 for 1,000

contacts

$890 for 2,000 contacts

Unlimited contact storage
Email campaigns

Packages up to 1M emails/ month

Monthly send limit 5x your contact tier

Monthly send limit 10x your contact tier

Unlimited marketing automation

Up to 300 workflows

Unlimited segmentation

Max. 25 dynamic lists and 1,000 static lists

Max. 1,000 dynamic lists and 1,000 static lists

A/B testing
Dynamic email content
Landing pages
1 included; more as an add-on
Live chat
Separate plan
WhatsApp marketing
SMS marketing
Push notifications
Appointment scheduling
Sales Hub (add-on)
Sales Hub (add-on)
Video meeting hosting
Behavioral event triggers
(on Enterprise plan)
Sales Platform

Separate Hub

Separate Hub

Phone support
It's a big price jump from HubSpot's $20 Starter package to $890 for the Professional plan when compared to Brevo's more accessible plans. You might end up paying for tools like SEO, blogging, and CMS that you don't need. 
Brevo, on the other hand, offers separate plans for features like Conversations and Sales Platform that integrate directly to your Brevo dashboard. That way, you only pay for the tools you need, when you need them.
Another option is the HubSpot bundles that combine their various products into more budget-friendly toolkits starting at $50/month for 1,000 contacts. Keep in mind that they come with a complex pricing structure. If you're considering becoming a HubSpot user, thoroughly review your business needs to make sure you avoid additional costs.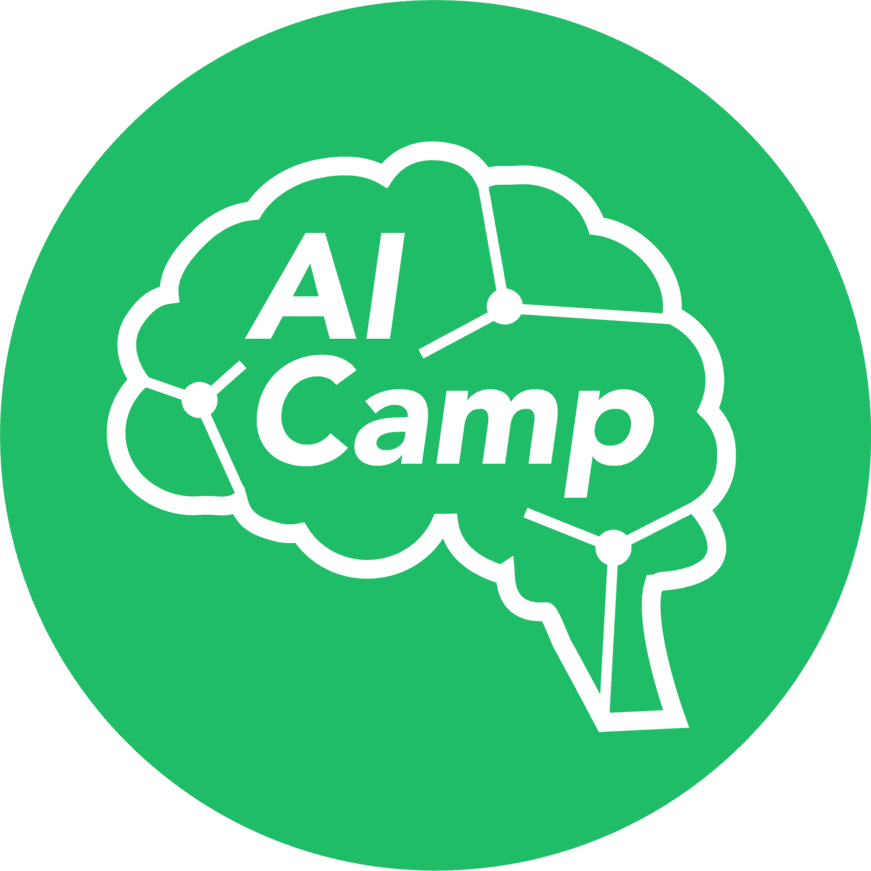 AI Camp saves $30k a year with us
AI Camp switched from HubSpot to Brevo CRM Suite for our affordability and user-friendly UI.
Read full case study
Brevo Sales Platform vs HubSpot CRM
HubSpot Sales Hub is known as the default CRM software for large sales teams. However, it presents quite a steep learning curve for small businesses. When you're just building your sales process, a user-friendly CRM suite can make all the difference.
Access similar sales pipeline and contact management features on Brevo's Sales Platform. Lead management, revenue forecasting, pipeline management, sales automation, and full integration with the other marketing tools on the platform are all free for unlimited users.
Meanwhile, HubSpot charges $500/month for 5 reps plus an onboarding fee of $1,250. This makes HubSpot a limited free CRM, not the best CRM for companies that need to grow affordably.
And on top of it all, to be able to provide customer support, you need yet another one of their apps, the Customer Service Hub with its own pricing and CRM features. With Brevo, you get live chat on the free plan and can simply add advanced features on the paid plans.
HubSpot vs Brevo for email marketing
When it comes to email marketing features it's a similar story: vs. HubSpot, Brevo gives you more for less.
Both HubSpot and Brevo offer core email marketing features such as a drag-and-drop editor to easily create mobile responsive emails, signup forms, a gallery of free email templates, and email metric reporting dashboards.
However, Brevo sending quotas are more generous with up to 300 emails a day for free (that's 9,000 emails a month). With HubSpot you get only 2,000 emails a month.
Extra perks you get are the ease of use, Send Time Optimization feature, integrated Sales Platform, and ecommerce reporting.

Brevo: Automation software for any budget
Both Brevo and HubSpot have powerful marketing automation capabilities for reducing manual tasks and crafting personalized customer journeys.
However, if you want to create marketing automation workflows using HubSpot, you'll have to pay $890/month for the Professional package. Their cheaper plans only offer up to ten automations.
With Brevo you get our full CRM suite of marketing automation tools free for up to 300 contacts, while unlimited marketing automation starts at $65/month.
| | | |
| --- | --- | --- |
| Automation Features | Brevo Free | HubSpot Professional |
| Price | $0 to target up to 300 contacts | From $890/month |
| Visual editor with custom and template workflows | | Up to 300 workflows |
| Automated list segmentation | | Max. 1,000 dynamic lists |
| Lead scoring | | |
| Custom event triggers e.g. website link clicks | | Enterprise |
| SMS automation | | Plugin required |

Get started free
Sign up for Brevo's Free plan to try our full suite of automation tools for up to 2,000 contacts.
Create my free account
Send transactional emails at no extra cost with Brevo
Brevo is an all-in-one marketing and CRM suite, meaning you can manage all your communications under one roof with Brevo, even on the Free plan! 
Using our SMTP server and email API, you can send transactional emails and SMS with password resets, order confirmations, and payment updates with optimal deliverability to build confident customer relationships.
To benefit from this functionality with HubSpot you'll need to purchase the transactional email add-on for $500 a month, on top of their Professional package.
HubSpot vs Brevo tools for growth
HubSpot is a good marketing tool for companies with highly specific needs, however, this also makes HubSpot a more complex platform to manage, with complex pricing to match.
Brevo is more suitable for companies looking for powerful tools and scalable growth at an affordable price. Brevo is also a beginner-friendly software — unlike HubSpot. Get set up in minutes and start reaching your customers.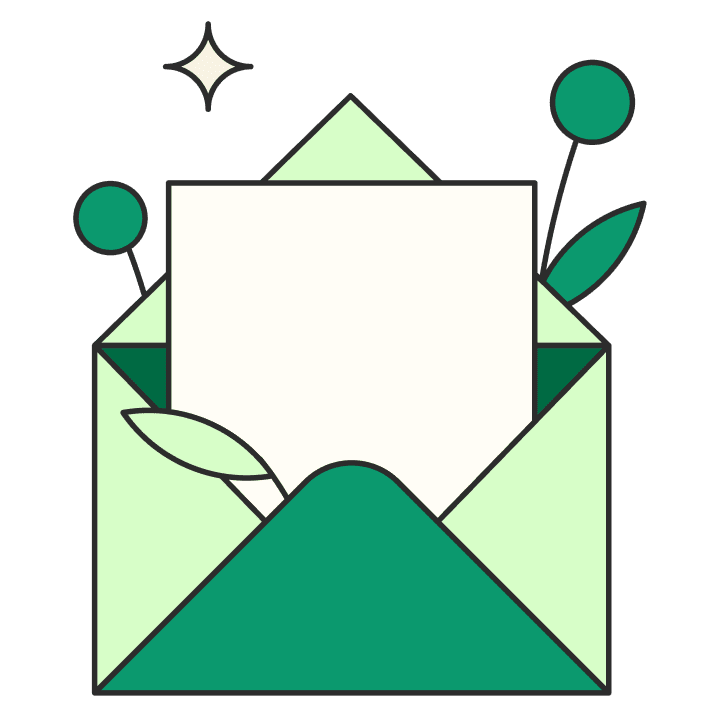 Ready to try it out?
Get started with Brevo free. No credit card required.
Sign up free