Track deals
Get an overview of all deals to identify quick wins and revenue opportunities.
Customize your pipelines
Adjust deal stages to suit your sales cycle. Enjoy the flexibility of multiple deal pipelines.
Win time with automation
Automate repetitive tasks to save time. Create reminders for follow-ups, meetings, and more.
Optimize your sales process
with deal pipelines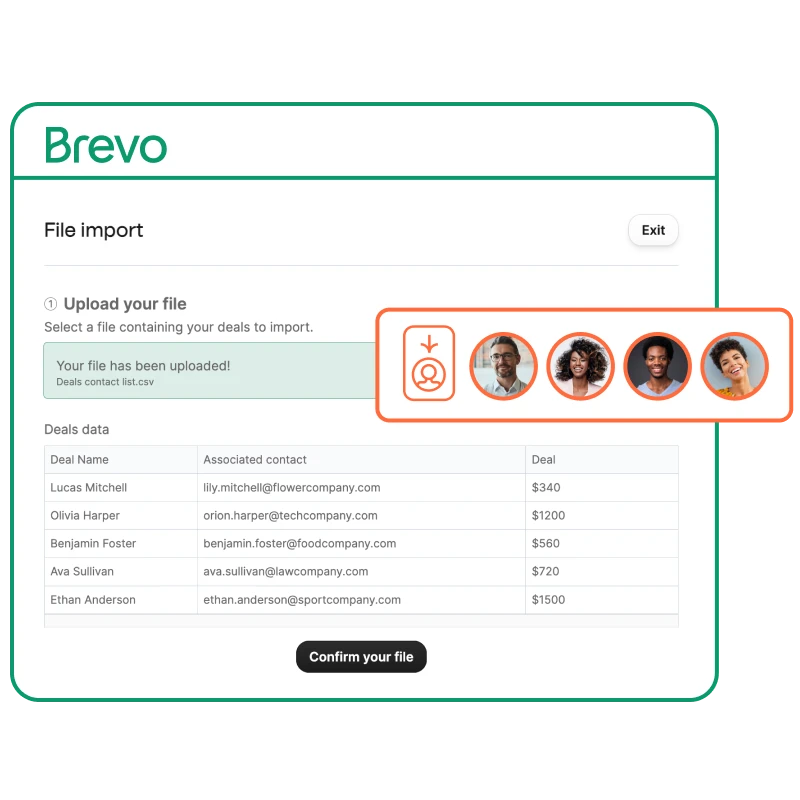 Get started with 30% off
Get 30% off Sales Pro for the first 6 months with the code BREVOLAUNCH23. Offer valid until October 31, 2023.