Reading time about 12 min

Email marketing is a driving force for many Shopify stores. And one of the first buzzwords ecommerce entrepreneurs hear is 'Shopify newsletter'. You might've felt the pressure to be sending one even before setting up your store and making any sales. But what is it and why do you need it?
Worry not, here's a walkthrough of how to send a Shopify newsletter and the best practices to follow to get the best results.
What is a Shopify newsletter campaign?
A Shopify newsletter is a bulk email marketing campaign a Shopify store sends out fairly regularly to a large number of email subscribers. It's a consistent effort to build relationships with existing and potential customers. 
A Shopify newsletter usually includes blog articles, company updates and lifestyle visuals to inspire people and reinforce brand awareness. It can also include offers or promote contests — anything to keep subscribers engaged and to help drive sales.
An email newsletter is different from
transactional emails, which are individual for each customer
automated emails (e.g. welcome, abandoned cart, win back, and birthday emails), which are triggered by certain actions
promotional emails, which are only focused on immediate conversions.
You'd normally plan a weekly or monthly newsletter in your email schedule with the sole purpose to get people thinking about your Shopify store and maybe check it out again.
It's usually manual, not automated, because you want to include up-to-date ecommerce content and information that's in line with your current marketing goals. And it's not like a welcome series where you want everyone to get the same emails when they register. 
A newsletter is an ongoing effort, not a closed loop, and every subscriber should receive a different sequence of newsletters depending on when they sign up. They start receiving the next newsletter you send after they signed up, just like a newspaper subscription works.
Why does every Shopify store need email marketing?
Email is a vital part of any ecommerce marketing strategy. The biggest benefits are:
It's a direct communication channel with subscribers and customers. 
It's not controlled by a platform or an organization so you don't have to pay for views and clicks like with ads. This makes the return on investment (ROI) in email high — $44 on every dollar spent, in fact.
People agree to receive email marketing (especially with GDPR where they have to explicitly opt in to be included on a marketing email list) so their general attitude is more positive towards it. In contrast, ads and retargeting are often seen as intrusive and annoying.
Email campaigns can be both personalized and relevant, adding value to the customer experience.
The process of sending a Shopify newsletter
Sending a newsletter for a Shopify store is similar to sending any other manual one-off campaign.
1. Getting email subscribers with a signup form
First, use newsletter signup forms and popups to build your Shopify mailing list.
Important: You need people's consent to send them newsletters or any other kind of marketing emails.
Having their contacts for transactional purposes doesn't mean they agreed to email marketing — they have to opt-in explicitly. And never buy email lists! It's the ecommerce equivalent of cold mailing, and is bad for your online store and email reputation.
Usually, people would sign up to accept marketing emails if you offer them added value for free. Deals and special offers are expected perks in exchange for an email address. Exclusive tips or content, quiz results, and access to a members-only zone on your site can also make casual visitors fill in a signup form.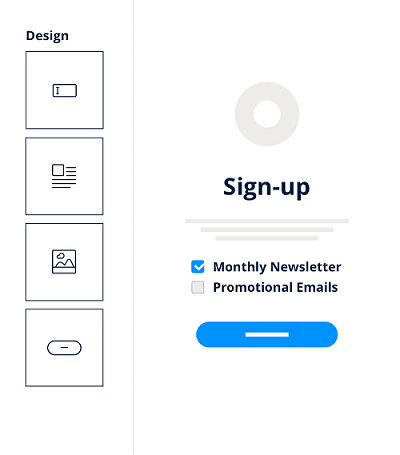 2. Managing your contact list
The subscribers show up in the Customers tab in your Shopify admin and in your CRM suite of choice (like Brevo, for example).
Now, you can create different segments to target with tailored Shopify newsletters by interest or location, for example.
3. Design your newsletter
Since a newsletter is a continuous campaign, you can reuse the same newsletter template and only change the content.
Important elements to include are your logo and brand colors, social media links, call-to-action button (CTA), unsubscribe link. Also, visuals can help a lot with brand awareness — see best practices for newsletter images.
4. Send and track performance
Tracking key email metrics — open and click rates — helps you improve in the future. It might take a while to nail it, but it's only possible if you monitor how your email subscribers react to different email content, sending times, etc..
Email marketing apps to use
Naturally, if you've chosen Shopify for your online store among all ecommerce platforms, it's normal to try to send Shopify newsletters from there, too.
So yes, if you have a paid Shopify account, you can use Shopify Email for sending newsletters. You can add the Shopify Email app to the Marketing section of your Shopify admin.
Shopify lets you send 5 campaigns a week, or 2,500 emails a month as part of the paid plan. You'd have to pay on top for extra. You also get templates, product imports and basic email metrics.
However, there are quite a few cons of Shopify Email:
No A/B testing
No email automation
No personalization options (dynamic fields, merge tags)
No detailed reports — you don't see who exactly got the email or unsubscribed, just aggregated numbers
No GDPR compliance fields
Limited segmentation options — no usable CRM data
The design elements the email builder offers are rather basic
Users complain about deliverability issues
It can be complicated to figure out the limitations of pricing because they count both campaigns (activities) and email addresses contacted.
That's why Shopify Email seems to be a good starter option for beginners finding their way in ecommerce marketing, but you're better off with an email marketing service like Brevo because of all the advanced features it offers that will make your Shopify newsletter and any other campaign more successful.
Another popular option is Klaviyo but it can be expensive for a small online store. It charges by contact list size — so not great for sending newsletters to a growing audience.
And just a heads up, Mailchimp doesn't work with Shopify so here are the best Mailchimp alternatives.
Here are the best Shopify newsletter plugins to use.
Sending a Shopify newsletter with Brevo
Brevo is an all-in-one CRM suite, giving ecommerce entrepreneurs all the tools for successful campaigns. Here are the top features that make it the best email marketing tool for Shopify. 
Easy sync with your Shopify store
Brevo's free Shopify plugin syncs your contact list so you can start creating, testing and sending newsletters quickly. The integration between Brevo and Shopify takes just a few clicks.
Signup forms
Brevo lets you create newsletter subscription forms that fit your branding. It's easy to embed this form directly in your Shopify theme or in a popup, and grow your subscriber list. Here are all the forms & lead generation tools Brevo integrates with.
Newsletter segmentation
If you want to tailor your Shopify newsletter, email list segmentation in Brevo is a piece of cake. To make each newsletter more relevant and engaging for a specific audience, you can filter your subscriber list by:
Order history
Location
Specific action taken on your website, and more.
To level up engagement, you can ask newsletter subscribers about their topics of interest right in the signup form. This will increase email signups because this approach gives subscribers control. Brevo's "Multi-list subscription" function lets you automatically sort people into different lists according to their choice. This way, they'll receive the newsletter that's most interesting and relevant to them.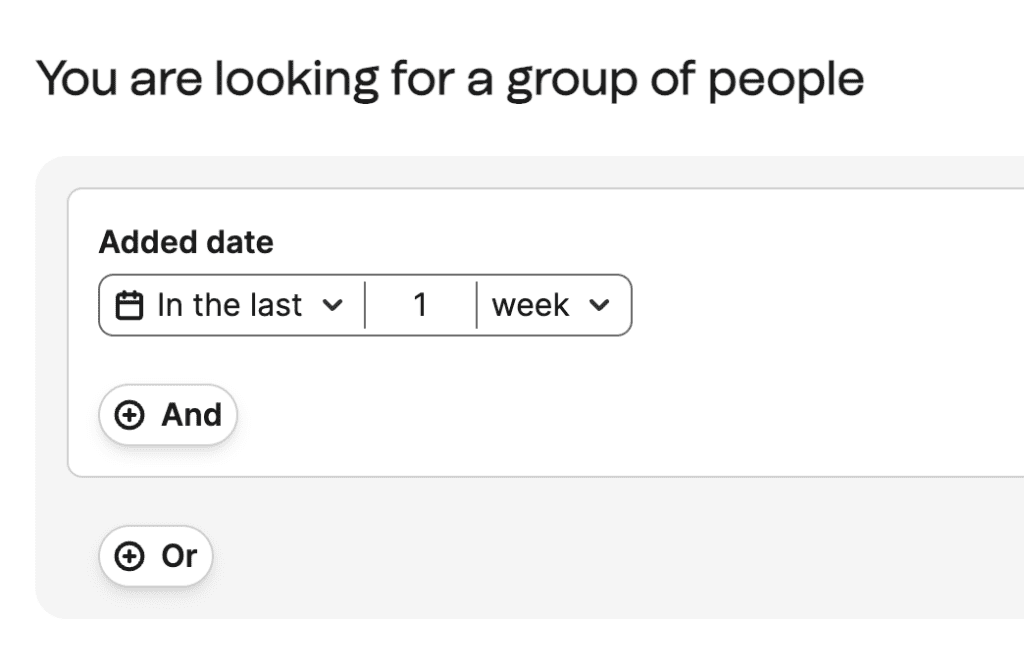 Newsletter design
Brevo offers more than 40 free newsletter templates you can easily customize. Of course, you can also create your own newsletter from scratch with the friendly drag-and-drop builder. Just follow the email design best practices so recipients enjoy opening and reading your newsletter.
A/B testing
To find the best design, CTAs, and subject lines, you can test different versions of your Shopify newsletter. Split testing one thing at a time will show you how to get maximum open and click rates.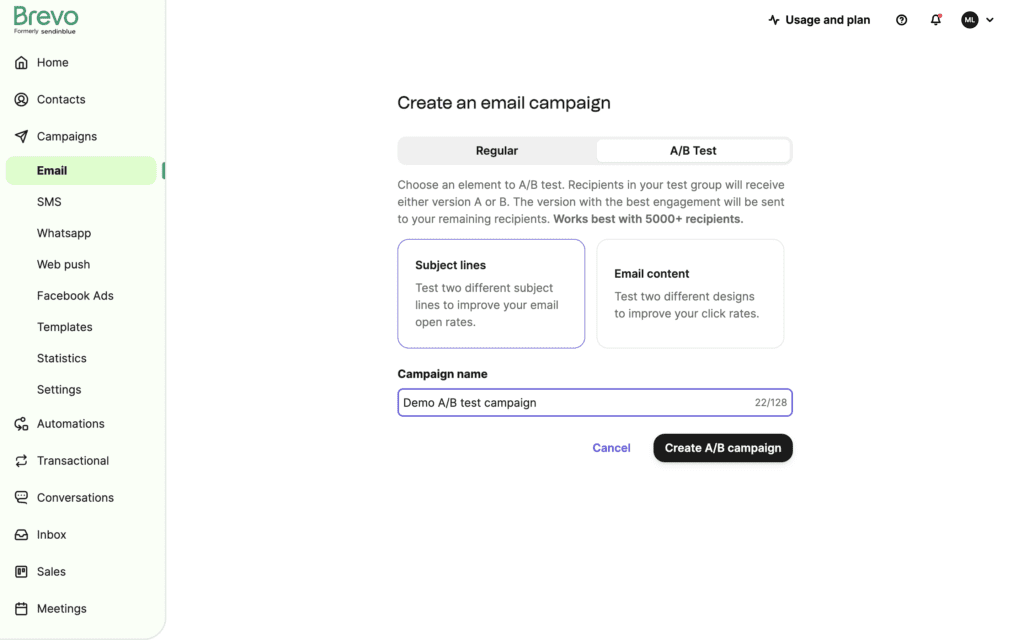 Metrics
Brevo reports on all email performance metrics needed to evaluate if a campaign was successful or not.
In addition to the absolute must-haves like open rate and click rate, you get detailed data on click-to-open rate; number of complaints by recipients; average time to open and click; breakdowns by location, device, browser, etc. There's even a heatmap of clicked links in the email body.
All this data will help you make your next Shopify newsletter even better.
Contact list cleanup
For optimal deliverability and engagement, it's a good practice to remove inactive recipients from your email list. There's no value in sending them newsletters they won't open ever. Brevo lets you even automate contact list cleanup to make sure your metrics are not affected by stale addresses.
Newsletters that hit the inbox at just the right time
People interact with email campaigns differently. That's why Brevo's Send Time Optimization feature sends the newsletter at the best time for each subscriber to ensure maximum engagement.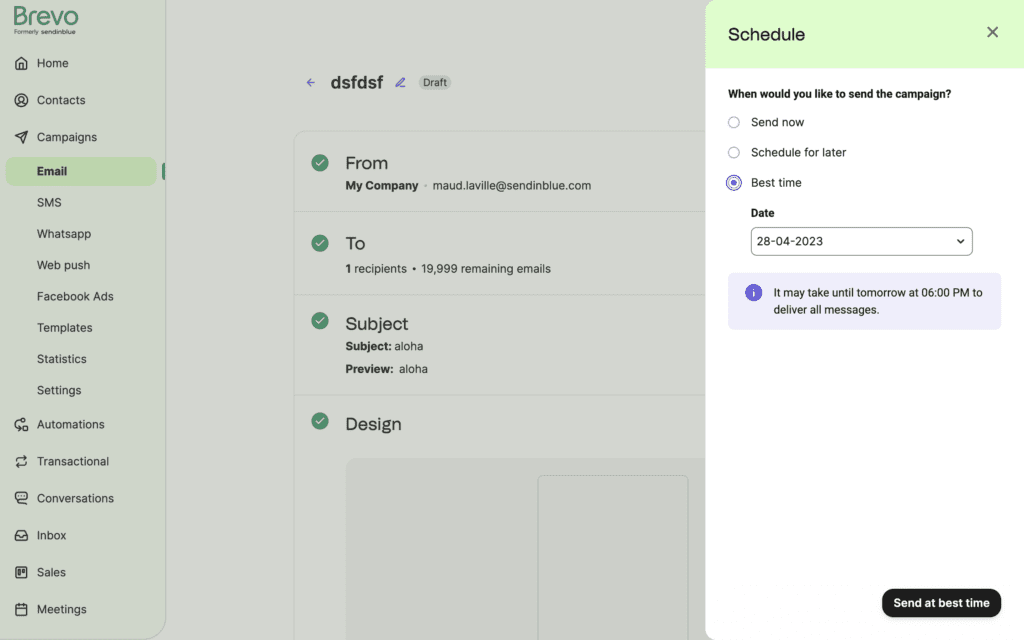 If you'd like to benefit from all those features when sending your Shopify newsletter, Brevo is the ecommerce email marketing software for you. 
Get started with 300 free emails a day and unlimited contacts. No credit card required!
Shopify newsletter examples
Let's look at some examples of Shopify newsletters you can send.
Monthly content for engagement

Jukes Cordialities uses Brevo to create and send this beautiful and engaging newsletter
Seasonal advice

Milea Bath & Body sent this newsletter with Brevo
Brand story and values
Promoting resources and partnerships

UniKitOut uses its newsletter to promote relevant resources and partnerships for its audience. Newsletter is created with Brevo
Influencers showcasing your products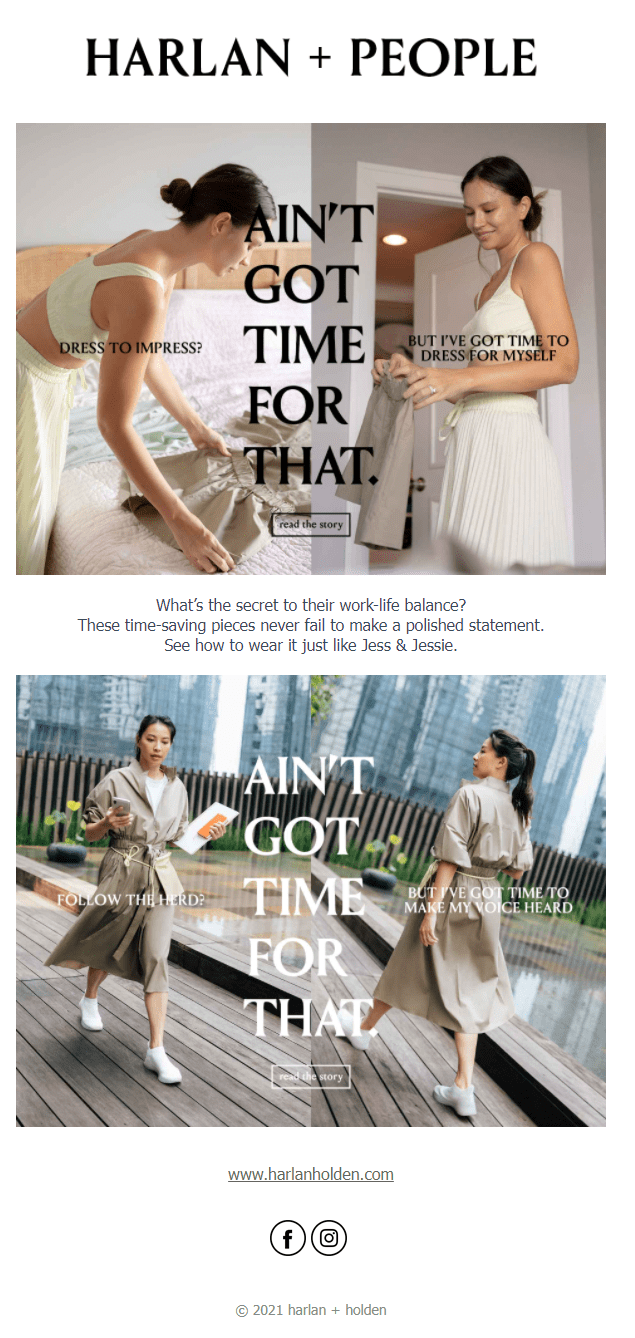 harlan + holden features influencers in its newsletter with the simple CTA "read story". Newsletter created with Brevo
For inspiration, check out more newsletter ideas.
Ready to send your first Shopify newsletter?
It's never too early to start engaging your audience! It'll pay off in the long term when you create a loyal fan base who read all your amazing newsletters and shop repeatedly.
Jumpstart your Shopify email strategy with Brevo
Free plan includes access to all core email features, 300 emails/day, 40+ email templates, and customizable signup forms to grow your email list.