How important are newsletter images? You probably know that the brain processes visuals 60,000 times faster than plain text.
Visuals are an integral part of email marketing. They showcase your products and brand. Email newsletters, meant to inform and engage, need images even more than other email messages (e.g. transactional).
Find more examples of the best email newsletters — and you guessed it, they all include images:
Harry Dry, who's behind the Marketing Examples newsletter says, "If I wrote a newsletter today without an image it would feel wrong."
Let's dive in the specifics of newsletter images and how to make the best use of them in your marketing strategy.
Newsletter images: 7 best practices to follow
Before you create your newsletter, here's what to consider about the visual part.
1. Newsletter graphics should serve a purpose
Don't use images for the sake of it. They should add to the point you're making in the email copy. So choose images that add value and that fit your newsletter concept.
2. Use high-quality images or none at all
Research from the Nielsen Norman Group confirms newsletter recipients expect high-quality images that show fine details clearly. It's a great opportunity to show off your products and branding in high resolution.
Low-resolution images signal spam to both readers and platforms as spammers don't take quality to heart. Think of them the same way you do about landing pages. A marketing campaign too should grab attention and win trust.
3. Balance newsletter images and text
Whitespace or the space between elements can make or break your newsletter design. It makes your email easy to scan.
The best image-text ratio is 30% to 70% (40% to 60% at most) of the email body. More sends negative signals to email providers (it looks spammy).
4. Nail newsletter image size
How big should your newsletter images be to display properly?
This is your newsletter's maximum width. If you go over it, the reader needs to scroll sideways to view the picture in its entirety. This spoils the reader's experience.
Images too heavy won't render fast enough in most email clients, which is again a bad signal for deliverability. Or they might get clipped altogether, meaning they won't show at all. To save space, consider using emojis in your emails instead of full images.
For other background images and GIFs in emails, keep the size to 3 MB. Pro tip: If you're hard set on including gifs on your email, create your own to make it interesting like the example below from Heavenly. The pop culture ones are a bit overused already.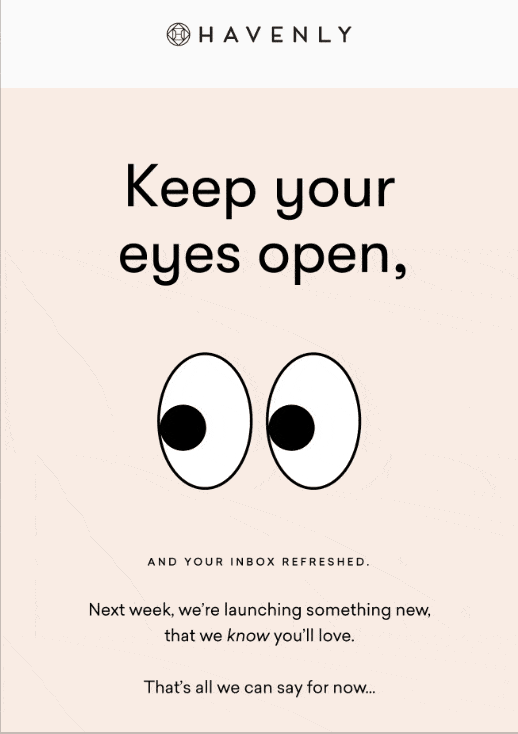 Fortunately, in Brevo, you get an inbuilt image editor that can change your visual's size and resolution. It can even resize any image to commonly used formats such as an Instagram post.
5. Add ALT text to all email images
ALT text serves an important function: it shows up when images don't. So, in case your image doesn't display, an ALT text can save the day.
It also makes your email accessible for those who can't see images. Email clients will favor your messages because of it.
6. Brand your newsletter images
To grab attention and be more memorable, your images should match your branding and style. This makes the newsletter look more professional and your brand — more trustworthy.
Read more: 8 Newsletter Design Tips to Drive Engagement
With that in mind, we recommend that you avoid using stock images as they are. Even if you can't afford a professional photo shoot to provide all the images for future email campaigns, there are ways to brand stock photos.
Apply a filter over for a consistent look
Add your newsletter icon in one corner
Crop to a specific shape (like Instagram's square images)
Layer the image on top of white background to make it stand out

An image from the Foreign Policy Design Group newsletter with its signature colored filter applied on all images to match the background
7. Optimize images to be mobile-responsive
You need to make sure that email images will display properly on any device and in any email client. How? Manually, it means setting up parameters and limits.
Luckily, there's a better way.
Brevo's free newsletter templates are both beautifully designed as well as fully responsive. You don't need to worry about your images, just add them to the placeholder fields. Your emails will look great for all your recipients.
Newsletter image ideas
But what images exactly to include in your newsletters?
You can try the following:
Illustrations
Usually a vector image, they also can be found on stock photo sites. You can add text on top of illustrations or tweak the text's font as well with Brevo's image editor.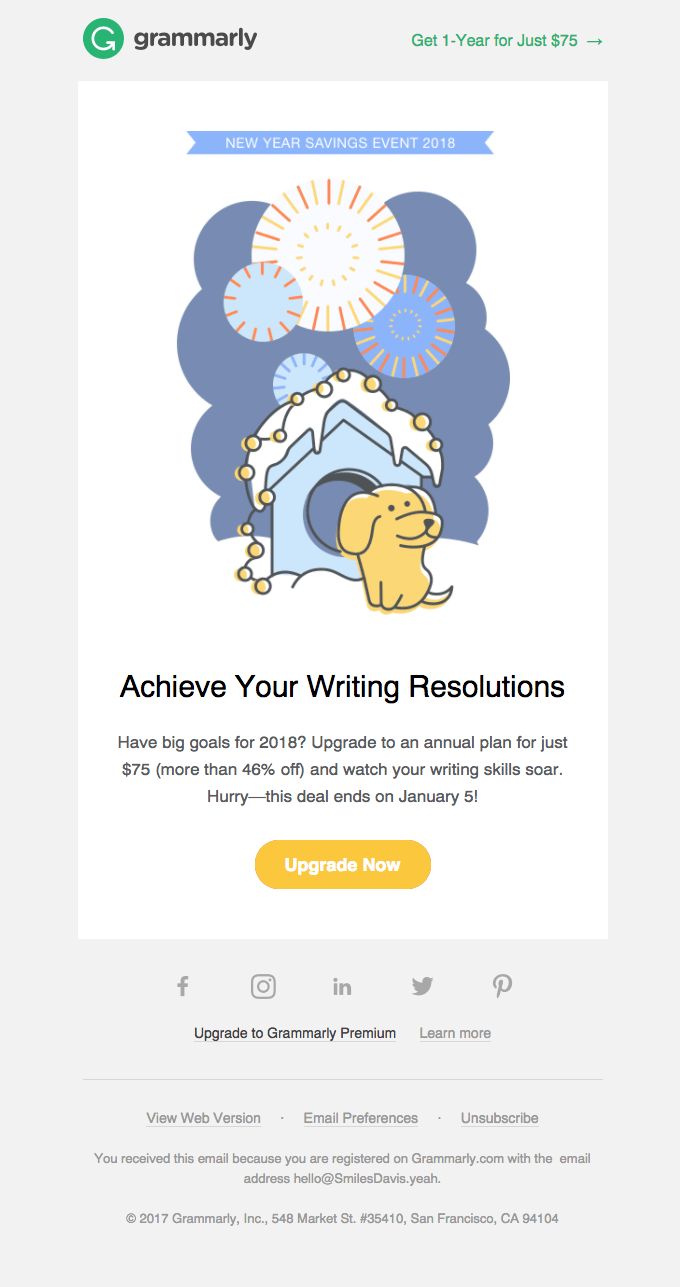 People-centered photography or behind the scenes images
Semiotic surveys confirm pictures showing people work way better for marketing than landscape or object-containing pictures.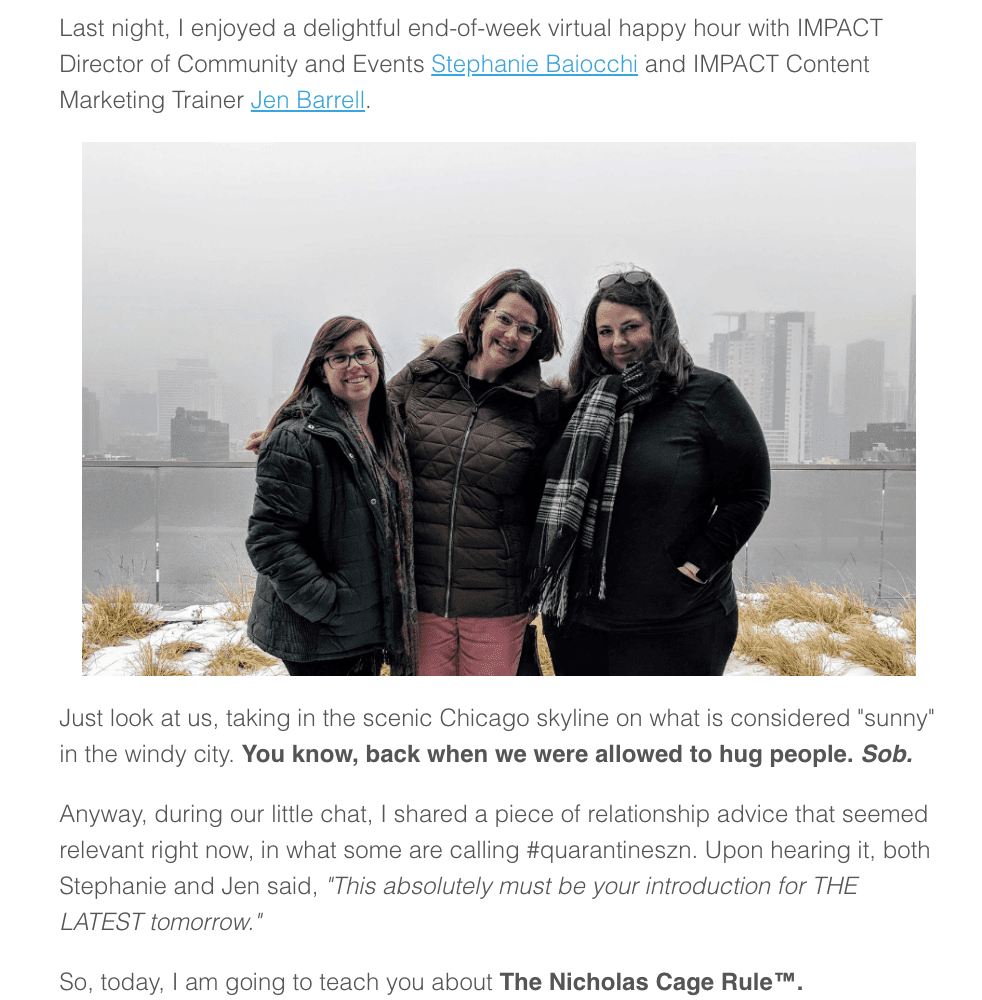 Newsletter by Impact
Relaxed, real poses
Staged images don't do the trick. Authentic images with a personal touch do.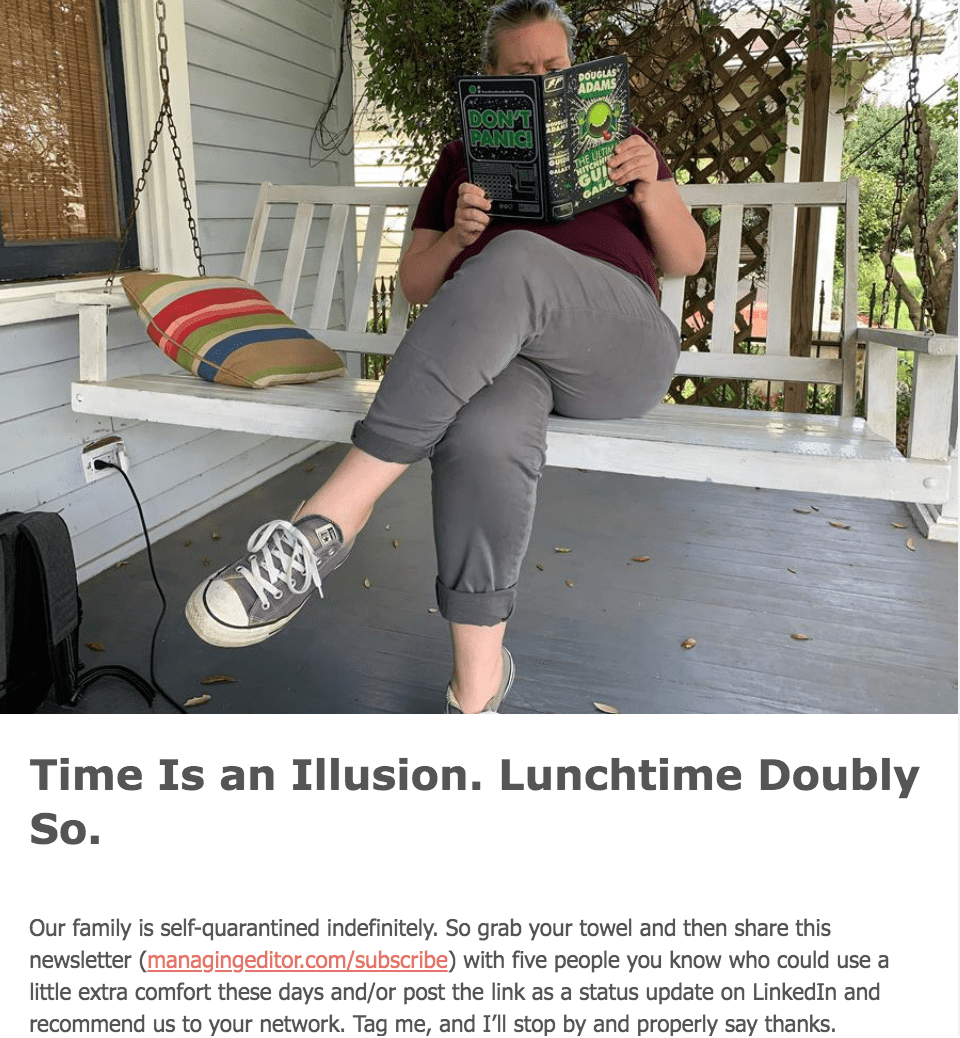 Ready to jazz up your campaigns with beautiful newsletter images?
You might be looking at design tools like Canva and even Photoshop. No need!
Brevo's email builder includes a native image editor. Start designing an image from scratch or use ready templates — all without leaving the platform and included in the price! You get access to free photos from Unsplash, elements, stickers, and more. No third-party tools necessary.
Image templates ready to use on any Brevo plan
What's even better is the ability to set up your brand asset library (logo, colors, fonts, social media links) to speed up email template creation. Don't waste time on repetitive tasks every time you create an email and enjoy a sleek, consistent look across all your campaigns.
Jumpstart your email strategy with Brevo
Free plan includes access to all core email features, 300 emails/day, 40+ email templates, and image editor native to the email builder.