Reading time about 15 min

Ecommerce platforms are enablers of growth for any small business. There has never been a better time to take your brick-and-mortar store online. An online shop lets you reach markets outside of your immediate geo location, serve your loyal customers from the comfort of their own homes, and boost your bottom line by driving more sales.
What's not to like?
Except, building an ecommerce website can feel incredibly overwhelming. Luckily, there are a ton of dedicated, cheap ecommerce platforms out there that make it quick and easy.
We've selected the best ecommerce platforms for small business to help you set up an online storefront and start selling products.
If the fear of searching for an ecommerce solution is holding you back – don't let it! This is the perfect time to create an ecommerce store to complement in-person shopping opportunities.
The Best and Cheapest Ecommerce Platforms
Let's start the roundup of the top ecommerce platforms for small business with a quick glance at monthly starting prices:
Here are a few more of our resources for small businesses:
1. WooCommerce
WooCommerce is an open-source ecommerce platform. It's the easiest way to add ecommerce functionality to a WordPress site. It's essentially a WordPress plugin that allows you to create shoppable pages on your website using premade templates and a drag and drop store builder.
If you don't already have a WordPress site, it's quick and easy to set one up. This guide here takes you through the process step by step.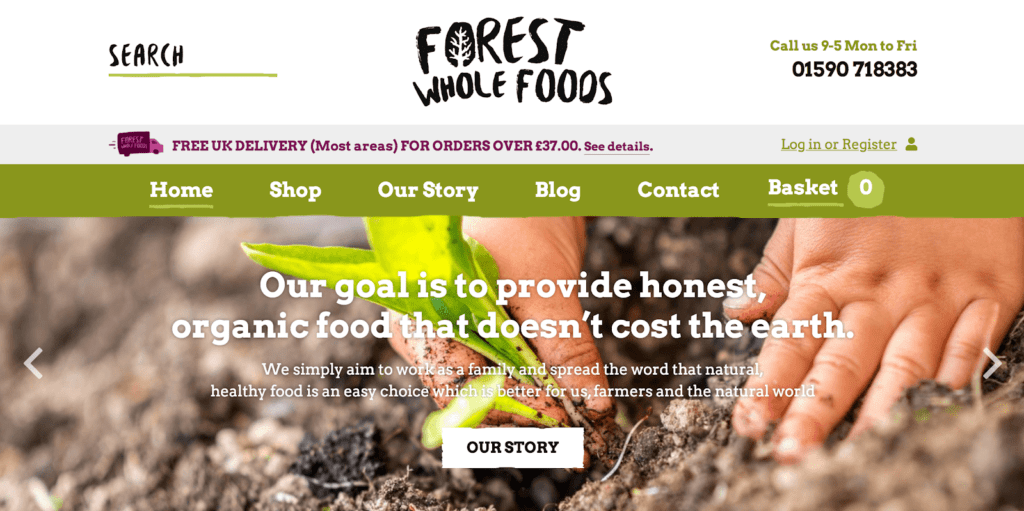 Forest Whole Foods uses WooCommerce to power their store.
The great thing about WooCommerce is that it's very flexible. You can create a small storefront for your cookbook to be sold on your blog. Or you can create a multi-channel enterprise ecommerce business with a number of products. There are no limits!
Best of all, it's totally free to use. You can use free themes, print shipping labels, and do order management without spending a thing. Тhe plugin's own secure payment gateway, WooCommerce Payments, only charges a transaction fee on each sale.
Of course, paid third-party plugins are also available for more payment processors (like Stripe, Square, Amazon Pay, and PayPal), and other custom features. You'll also need to pay a small monthly fee for web hosting and custom domain name as WooCommerce is self-hosted. This means hosting isn't provided by the platform although they give you a few top options for best results.
In case you've decided to go with this platform and are thinking about your marketing strategy already, here's our guide to WooCommerce email.
Price: Free to use in conjunction with WordPress
2. Shopify
Shopify is probably the most popular ecommerce platform. It's loved by startups and store owners doing dropshipping in particular because of its ease of use – they can get a storefront up and running in a couple of hours.
Shopify is essentially an ecommerce store in a box. It is an ecommerce website builder in the form of a SaaS. It may not necessarily be the cheapest but is among the best ecommerce platform for small business because it's really user-friendly.
When you sign up, you have everything you need at your fingertips to create a beautiful store with thousands of premade templates, optimize your product pages for search engines, and manage the day-to-day activities of running an online business.
They offer Shopify POS, an app that lets you accept payments in your physical store and processes them in your Shopify admin.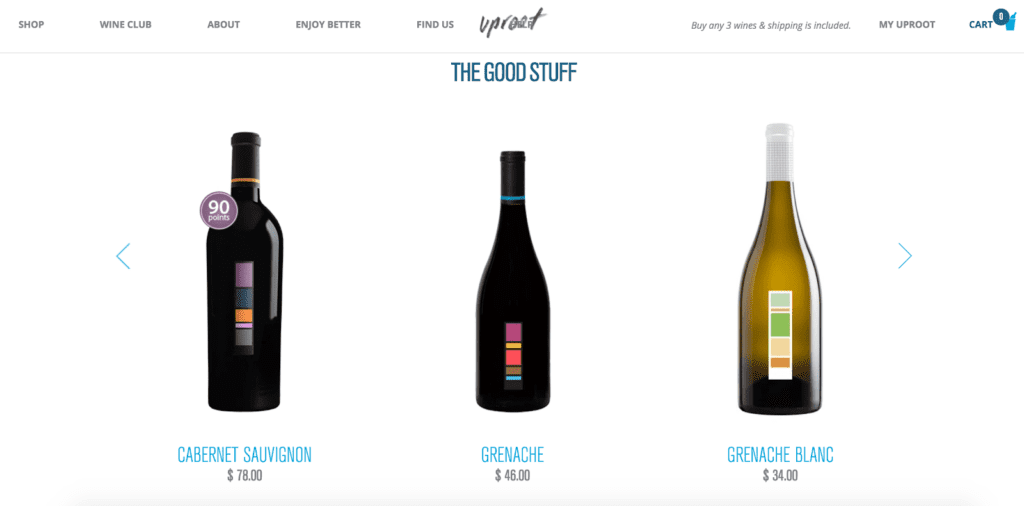 Drink Uproot hosts their ecommerce store on Shopify.
Shopify's different paid plans offer a range of marketing tools to help you with optimization and improve your online store's performance on key ecommerce metrics. It's a scalable ecommerce platform that can meet your needs as your business grows. Shopify Lite is a special plan for very small businesses that want to just accept credit card payments on their site or blog. It's $9 a month. On the other end of the spectrum is Shopify Plus, an enterprise ecommerce solution for bigger brands and retailers.
Shopify's app store is also popular. It's a place to find third-party apps to help you with specific tasks like customizable shipping rates or adding live chat to your marketing.
Price: Try it free for 14 days. After that, Shopify Lite starts at $9 and the cheapest Basic plan is $29 per month.
3. BigCommerce
BigCommerce is the third one of the best ecommerce platforms for small business. With it, you can build out your ecommerce store in less than a day with intuitive drag and drop elements.
BicCommerce is SaaS ecommerce software. It lets you sell across channels like social media, ebay, Amazon, and even offline. It boasts flexibility and the ability to design the shopping experience you provide down to the tiniest details.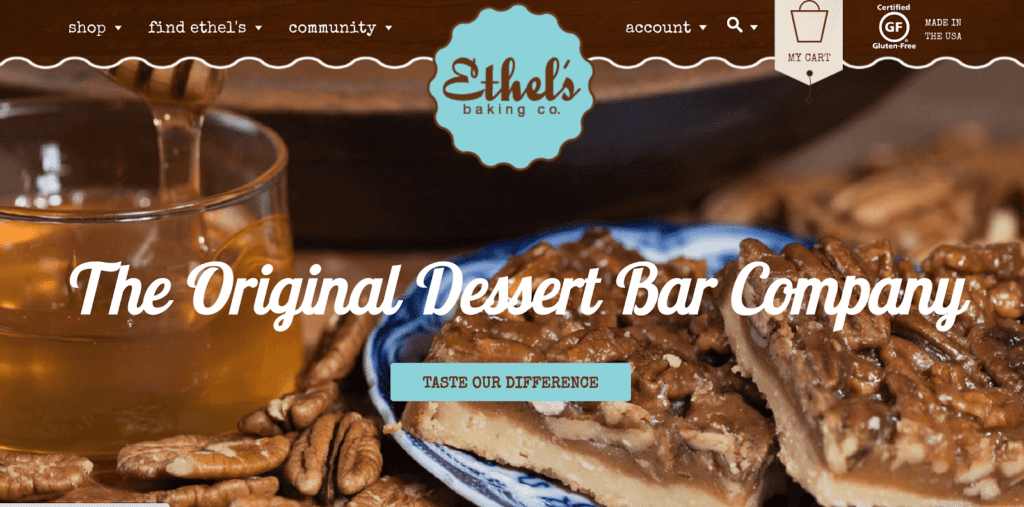 Ethel's Baking Co. uses BigCommerce to sell their products online.
Again, you can make it as complex or as simple as you like. Set up a basic one-pager to sell digital products, or create a multi-page store filled with content-rich experiences. BigCommerce Essentials is excellent for small businesses creating their first online store.
As you grow, you'll be be able to scale the ecommerce functionality with BigCommerce's APIs for building custom ecommerce solutions and B2B selling.
Price: Try it free for 15 days. After that, the cheapest plan is $29.95 per month. And they don't charge additional transaction fees!
4. PrestaShop
If you're looking for a super simple ecommerce platform for small business that doesn't require you to know a lot about web design, integrations, and all that jazz, PrestaShop is a great option.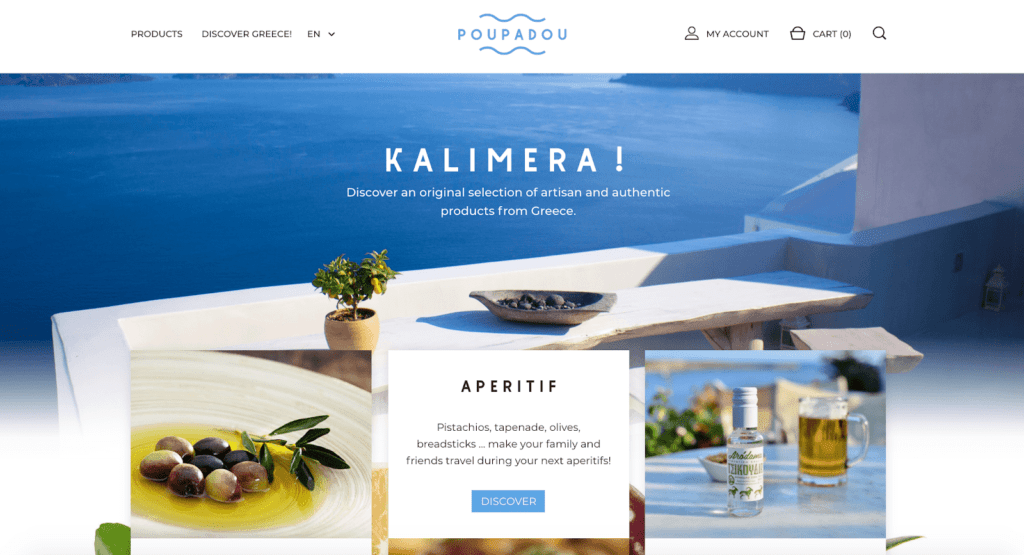 Poupadou created their ecommerce store using PrestaShop.
The platform is free to use and doesn't charge transaction fees. They partner up with Google, ebay, PayPal, etc. to make the platform available for free. You still have to pay for hosting, and advanced features, but it's affordable to start as a small store owner.
This said, it works for taking reservations, selling digital products, or running a marketplace in addition to the regular selling of goods online. You can easily translate your store into different languages and currencies to reach a wider audience.
Lastly, PrestaShop is based in Paris, France if that's important to you.
Price: Free to use
5. nopCommerce
nopCommerce is an effective ecommerce solution for small businesses. The platform is among the cheapest ecommerce platforms, being free to use, yet it provides sellers with a whole host of tools and functions to get set up quickly.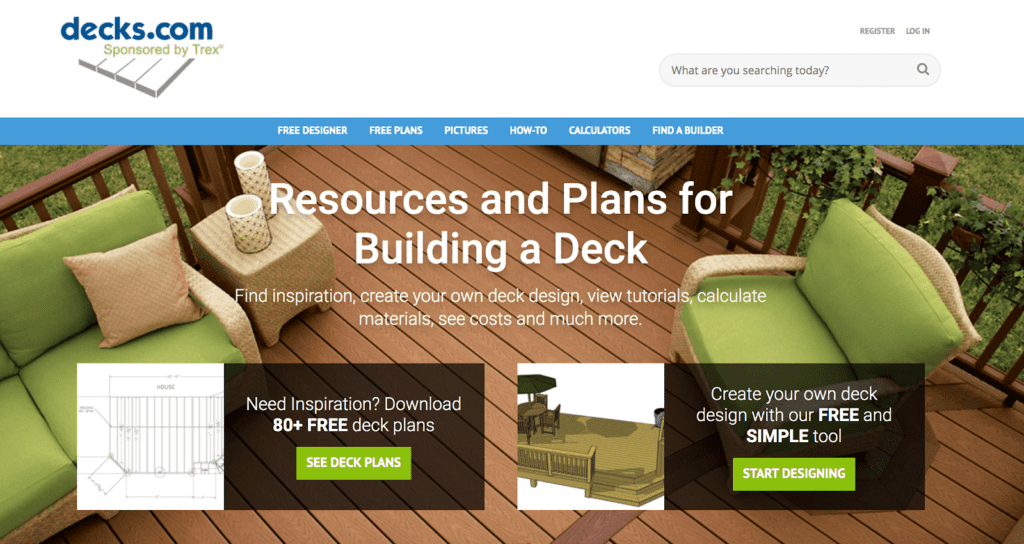 Decks.com uses nopCommerce for their online store.
Unlimited products, inventory management, SEO tools, and shipping options are just some of the in-built features provided by nopCommerce. It's a top choice for developers building ecommerce sites because it's open-source and they can get technical with it.
Price: Free to use; fees for premium support
6. Magento
Magento is an all-in-one solution for businesses of all sizes that want to succeed online. While ecommerce is a huge part of its offering, it also provides big businesses with enterprise solutions.
If you're hoping to expand and grow, it might be worth starting out with a bells and whistles platform like Magento if you don't fancy switching over later down the line.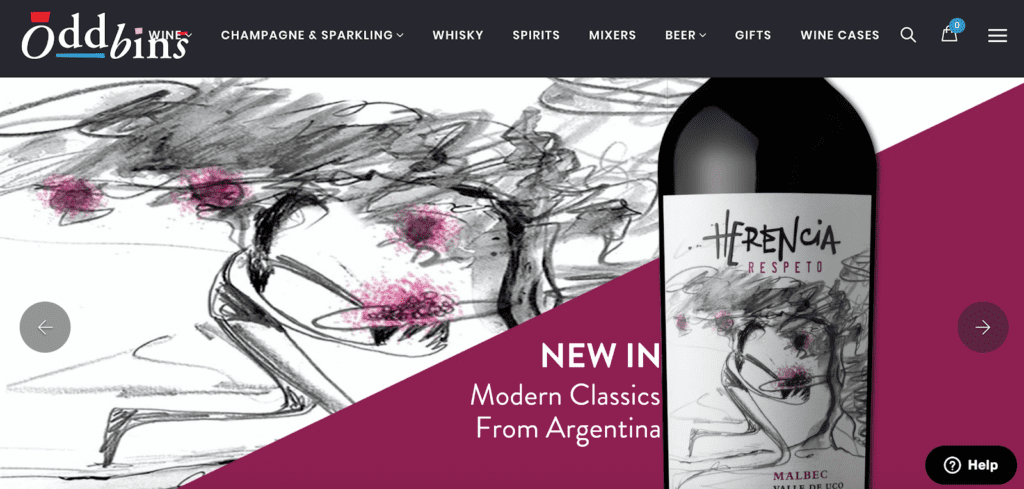 Oddbins powers their ecommerce site with Magento.
Core ecommerce features like premade templates, in-built payments solutions, and shipping options are integrated in Magento. It also offers a suite of features geared towards growth. These include business support, business intelligence, and sales enablement tools.
Price: Magento Opensource is free to download and you can configure the platform as you please. The paid version is a lot more expensive and targets Enterprise customers.
7. Weebly
Weebly was created as a website builder, but after it got acquired by Square, a payment processor, it has turned into an ecommerce website builder. It allows small businesses to quickly create an online store out of their site.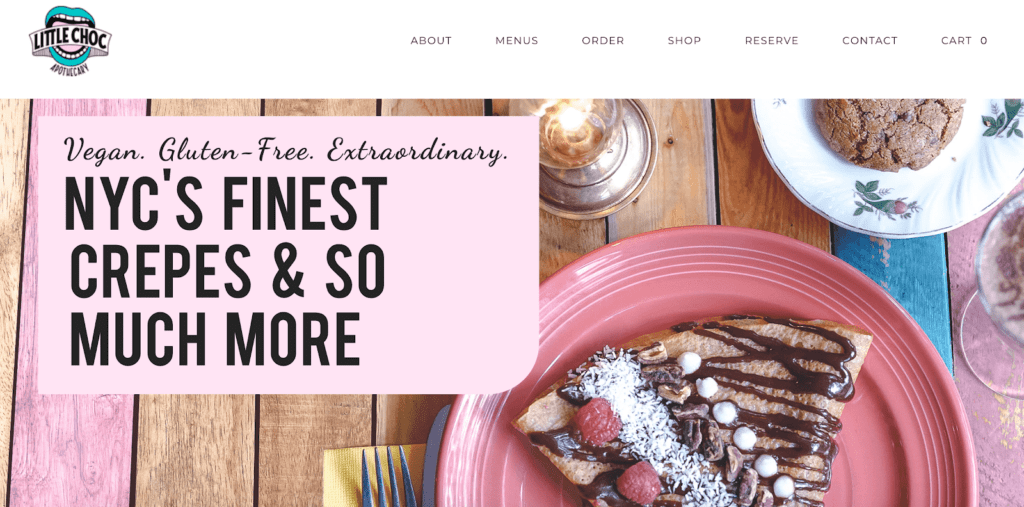 Little Choc Apothecary uses Weebly to sell their products online.
Like many of the other options listed here, Weebly comes equipped with a collection of professional store templates to choose from as well as a fully integrated shopping cart.
This provides a secure and seamless checkout experience for your customers and means you can start selling online straight away – you don't need any complicated technical know-how to get started.
Price: No free plan. The Pro ($9 per month) is the cheapest option for customized shopping cart and accepting Square payments. The Business plan ($16 per month) adds ecommerce functionality such as coupon codes and third party payment providers.
8. Wix
Like Weebly, Wix is a website builder at its core. However, it has the option to attach an ecommerce store to your website for an affordable amount each month. The free plan even gives you hosting.
The tools available mean you can choose from hundreds of professional store templates, brand your ecommerce store, add as many products as you like, accept secure online payments, and manage end-to-end fulfillment. There's also the option to sell subscriptions and digital goods.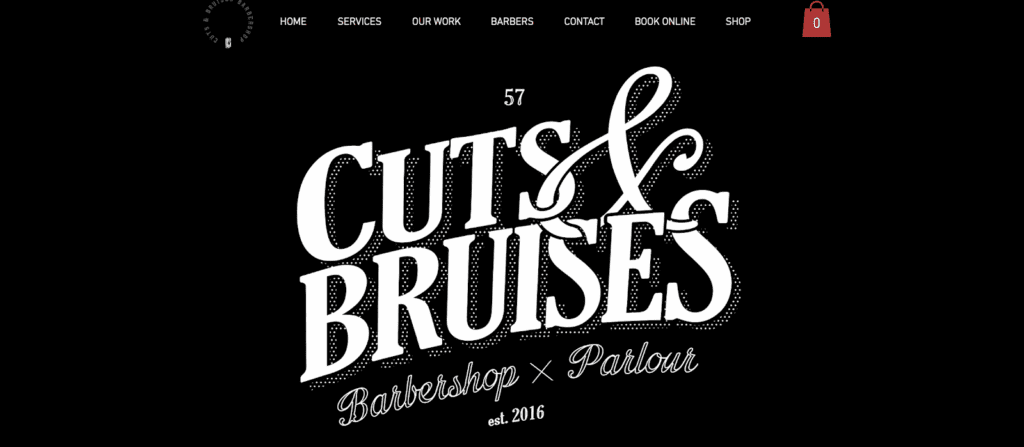 Cuts & Bruises barbers hosts their ecommerce site on Wix.
As well as features to make the ecommerce side of things a breeze, Wix also has a number of advanced marketing tools that help you optimize your site and get it in front of the right people. These include live chat, email marketing and some basic CRM functionality.
Price: The cheapest ecommerce plan (Business Basic) starts at $30 per month
9. Opencart
Opencart lets you create an ecommerce store for free with the help of key integrations, tools, and features.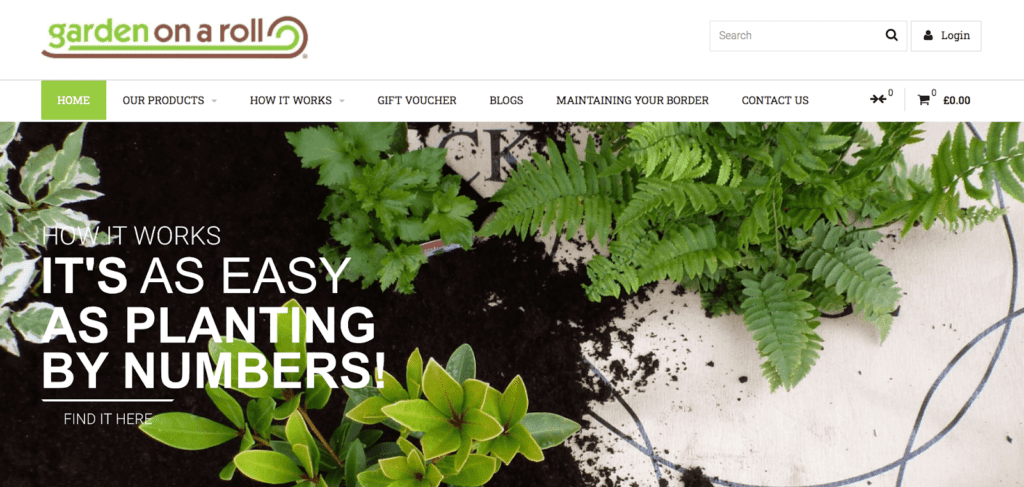 Garden on a Roll uses Opencart to sell their products online.
As well as the usual suspects, like the ability to implement a secure payment provider at checkout, inventory management, and professional templates to choose from, small business owners can also tap into the built-in SEO tools, manage customer data, and apply coupon codes to increase sales.
Price: Free to use
10. Squarespace
Squarespace is another website builder with an ecommerce add-on. The platform boasts beautiful looking customized templates and provides a really simple way for you to showcase your products at their best.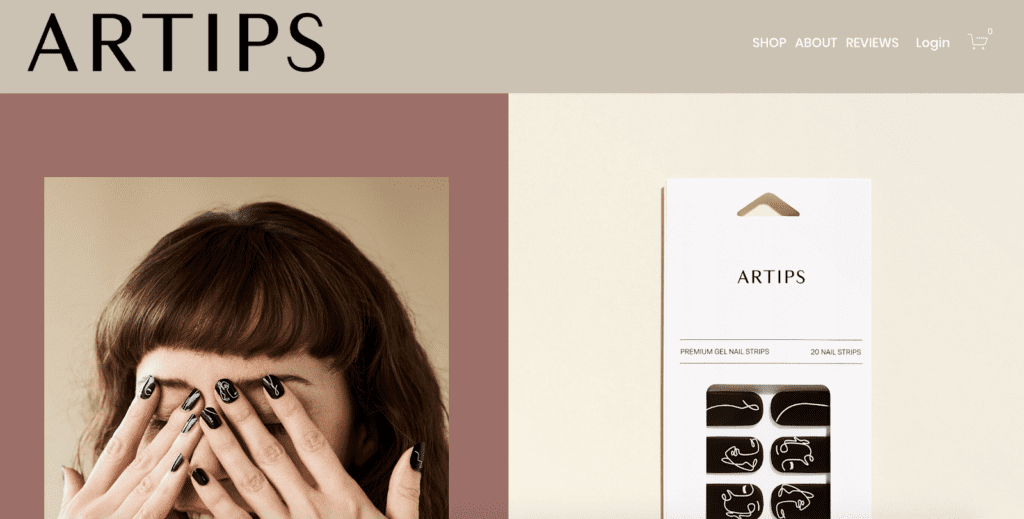 Artips Studio hosts their online store on SquareSpace.
SquareSpace was built for simplicity. Visitors can easily browse your goods, add them to a cart, and go through a secure checkout process. The best part is you can have your store set up in no time at all with the intuitive drag and drop builder.
Price: SquareSpace's Business plan lets you add a fully integrated ecommerce store to your website for $26 per month + 3% transaction fees.
11. Selz
Selz is an all-in-one solution that comes with all the usual features of an ecommerce platform, as well as tools that help you scale and manage your online store.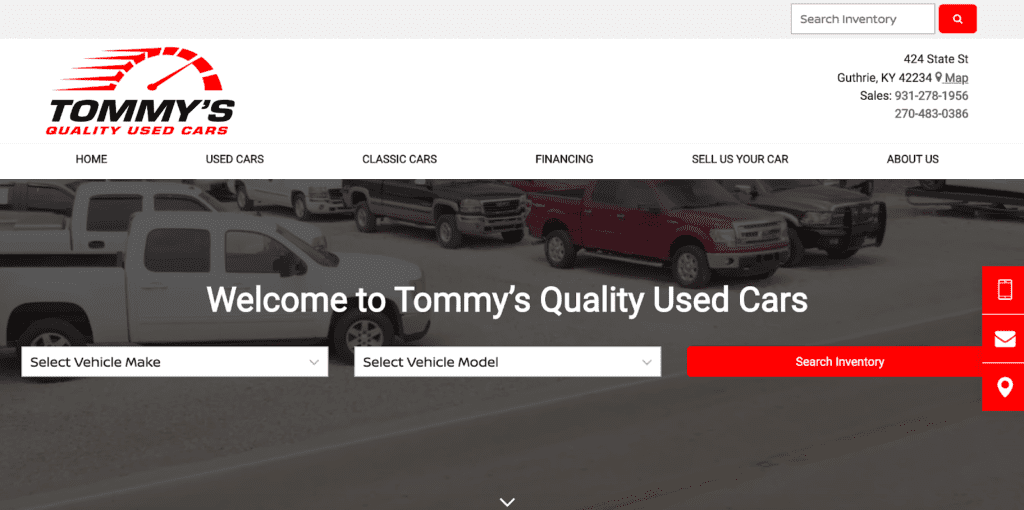 Tommy's Used Cars hosts their online store on Selz.
It integrates with a range of powerful software, including Brevo (via Zapier) that lets you stay in touch with your customers via email.
This means you can manage everything from one central place. The in-built marketing features help you promote your store to the right people and create successful ad campaigns on Google and Facebook.
Price: Try it free for 14 days. After that, plans start at $29 per month + payment processing fees.
Other Cheap Ecommerce Platforms
Listed here are the best ecommerce platforms in the world. They also meet the requirement of being the cheapest ecommerce platforms because it's a competitive space and they need to be affordable to win you. Of course, there are plenty more platforms out there that might be better suited to your needs.
The platform you choose will depend entirely on the products you're selling, your technical know-how, and the elements you need the most help with.
Fortunately, the majority of small business ecommerce platforms provide hundreds of free, professional templates to choose from, let you brand your store so it reflects the look of your brick-and-mortar shop, and help you integrate secure checkout processes and payment options.
Other totally free options that aren't listed here include BigCartel, which is dedicated to artists and makers who sell physical products, BranchBob, Mozello, and Tilda.
Compare Ecommerce Platforms and Choose the Right One For You
While a lot of these ecommerce platforms offer similar features and services, it's worth digging deeper into the ones that interest you the most to see if they have everything you need. 😊🚀
Once you've got a shortlist, you'll be much better positioned to get started and succeed with your new online store. Then you'll be able to grow sales by connecting it with an email marketing service like Brevo.