Reading time about 15 min

High email deliverability, bulk email sending, increased security — if that sounds like what you're looking for, you need an SMTP server.
High-volume email senders need something more reliable than a basic email marketing platform. SMTP service providers enable you to send bulk email campaigns and transactional messages at high speed, without having to worry about deliverability issues.
We've reviewed the best SMTP service providers for high-volume sending and transactional emails here. Read on to find the best service provider for your company.
What the best SMTP servers do
A Simple Mail Transfer Protocol (SMTP) server is an application that sends emails from senders' to recipients' email servers. Simply put, SMTP transfers emails across the internet.
There are regular SMTP servers, like Gmail or Outlook, and dedicated SMTP relay servers, like Brevo. While Gmail is good for sending personal emails and one-on-one business messages, sending bulk email campaigns and transactional emails is best with a dedicated SMTP server. 
SMTP service use cases
You need a professional SMTP services if you:
want to send large volumes of emails, e.g. mass emails
want to send transactional emails
need high deliverability rates
want to send emails from your site or app
Marketing vs transactional emails
Transactional emails need to be sent fast in reaction to user actions and to be delivered to the inbox because they contain essential information. That's why you need a SMTP service. Marketing emails can be sent manually through email marketing services or through regular email automation tools.
This gives you greater flexibility, control over deliverability, and makes sure your transactional messages are running smoothly without manual effort.
For more details, check our guide to what SMTP server is.
So how do SMTP servers work?
Without going too deep into the technical details, here's what happens when you send a business email through an SMTP server:
Your Mail User Agent, or mail client, connects to your SMTP server.
The mail client communicates with the SMTP server and gets all the necessary information about the sender and recipient.
The Mail Delivery Agent takes the message information and sends it in a proper format to the receiving mail client.
The message reaches the receiving Mail Delivery Agent's inbox.
The top SMTP servers at a glance
Choosing an SMTP server
How do you choose the right SMTP server as a non-tech specialist? Actually, you don't have to be tech-savvy to choose and successfully use an SMTP relay server for your campaigns. You just need to be aware of the following factors.
Deliverability rate
High deliverability is the number one reason why anyone uses an SMTP server. The SMTP technology ensures better deliverability than regular marketing campaigns.
So check reviews to make sure users don't report deliverability issues. Then, send a few trial campaigns and use a deliverability testing tool to measure it yourself.
Sender reputation
Without a solid sender reputation, you can't expect high deliverability from an SMTP server. It's important that your SMTP relay server provides all the necessary tools for maintaining your sending IP address and helps you avoid recipients' spam folders.
A proper SMTP server requires new account validation, enables domain name authentication, and follows email authentication protocols (SPF, DKIM, and DMARC).
Log retention
Retention logs are the metrics of the campaigns you send. It's best that your SMTP email service retains logs for as long as possible. This way, you can always go back and check them if issues arise.
Most SMTP servers have a 30-day retention period. Some apps, like Brevo, allow for unlimited log retention, enabling users to configure their retention period by themselves.
Ease of use
An SMTP server should be easily accessible by non-tech marketers and business owners as well as tech-savvy developers. It's supposed to simplify the process of email sending, not overcomplicate it.
A user-friendly interface, responsive support, and proper onboarding are among the key features you should be looking for in your SMTP server.
Transactional email templates and design
It's not only your marketing campaigns that need to look nice. It's equally important to brand transactional emails to reinforce brand trust and loyalty.
The best SMTP services offer ready-to-use email templates for various transactional purposes to get you started quickly. An intuitive email editor should also be available for non-tech users to create their own templates without coding.
Are there free SMTP servers?
Some SMTP servers are available for free. On this list, only Brevo and SendGrid offer free SMTP relay services.
The 7 Best SMTP services
We've compiled a list of the best SMTP service providers that help businesses to send large volumes of emails without roadblocks.
1. Brevo Transactional Email: The best SMTP service overall
"Needed an professional SMTP supplier with good delivery rate. Brevo is that perfect solution!" — Review on G2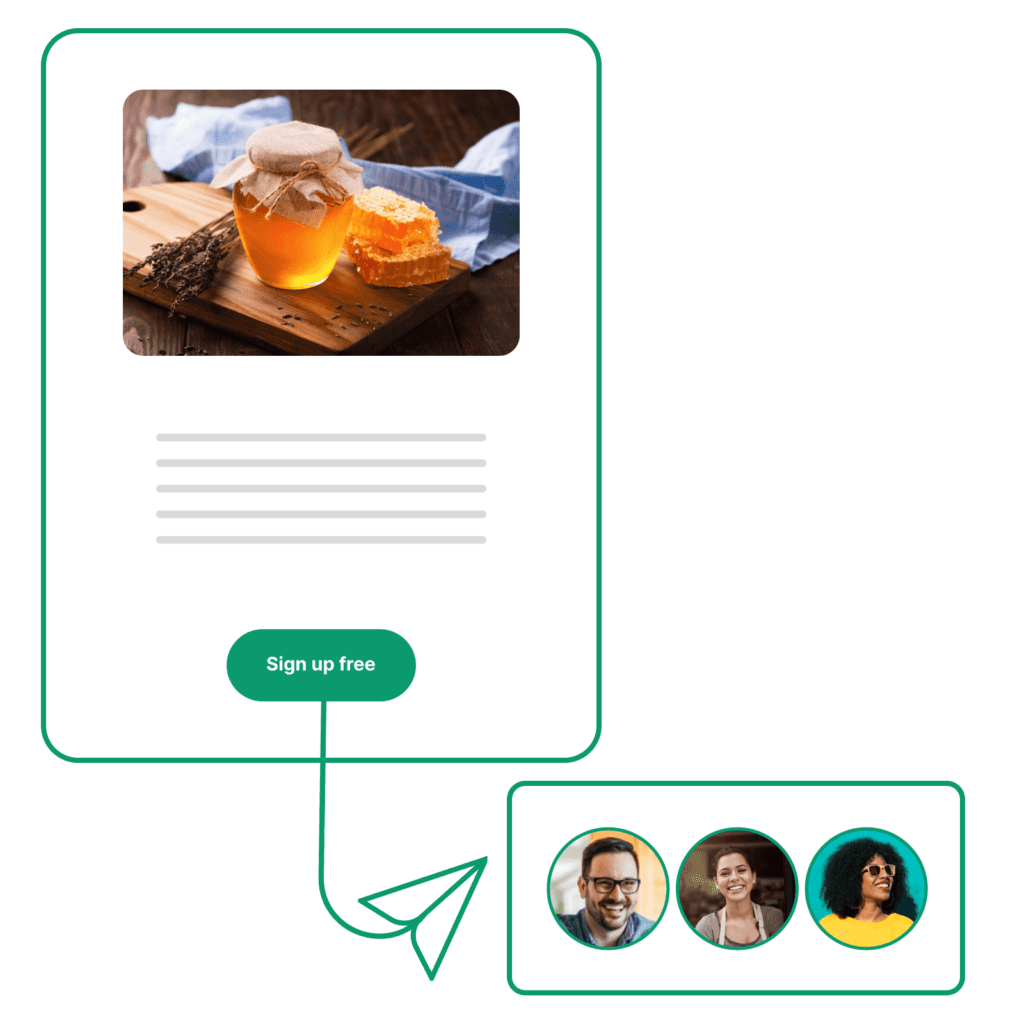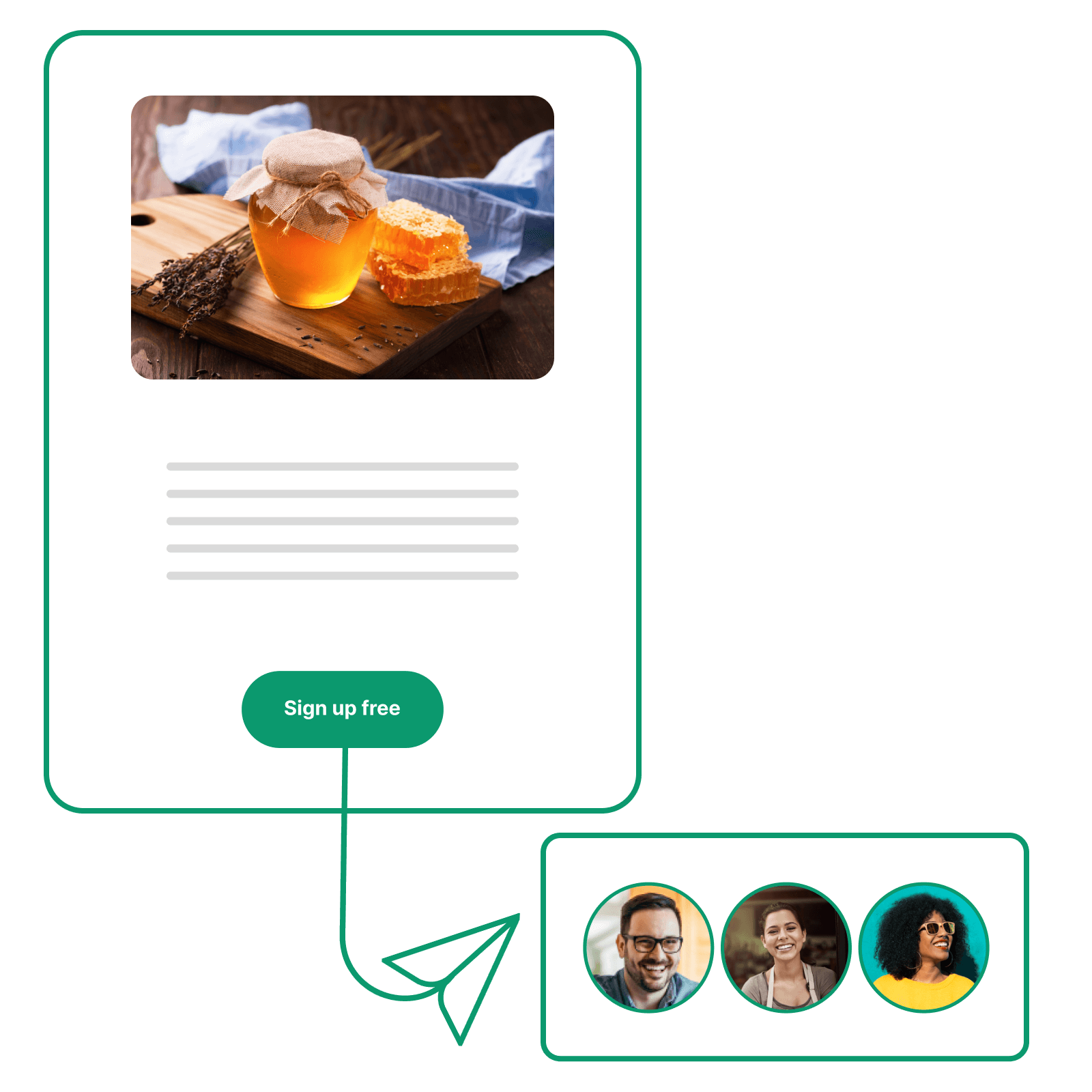 Brevo has a dedicated transactional email service. It lets you send the whole range of transactional emails:
Signup confirmations
Order confirmation emails
Password recovery emails
Payment confirmation emails
Bulk emails
Brevo has an established sender reputation among email clients, including Gmail and Outlook. It's introduced all the necessary procedures to help you maintain your sender IP reputation. With Brevo's SMTP server, you don't have to worry about the deliverability of your emails.
On our Transactional Emails plan you get:
RESTful APIs, SMTP, webhooks
Email tracking and unlimited log retention
Dynamic templates for personalization
Drag-and-drop editor and a template gallery
Dedicated IPs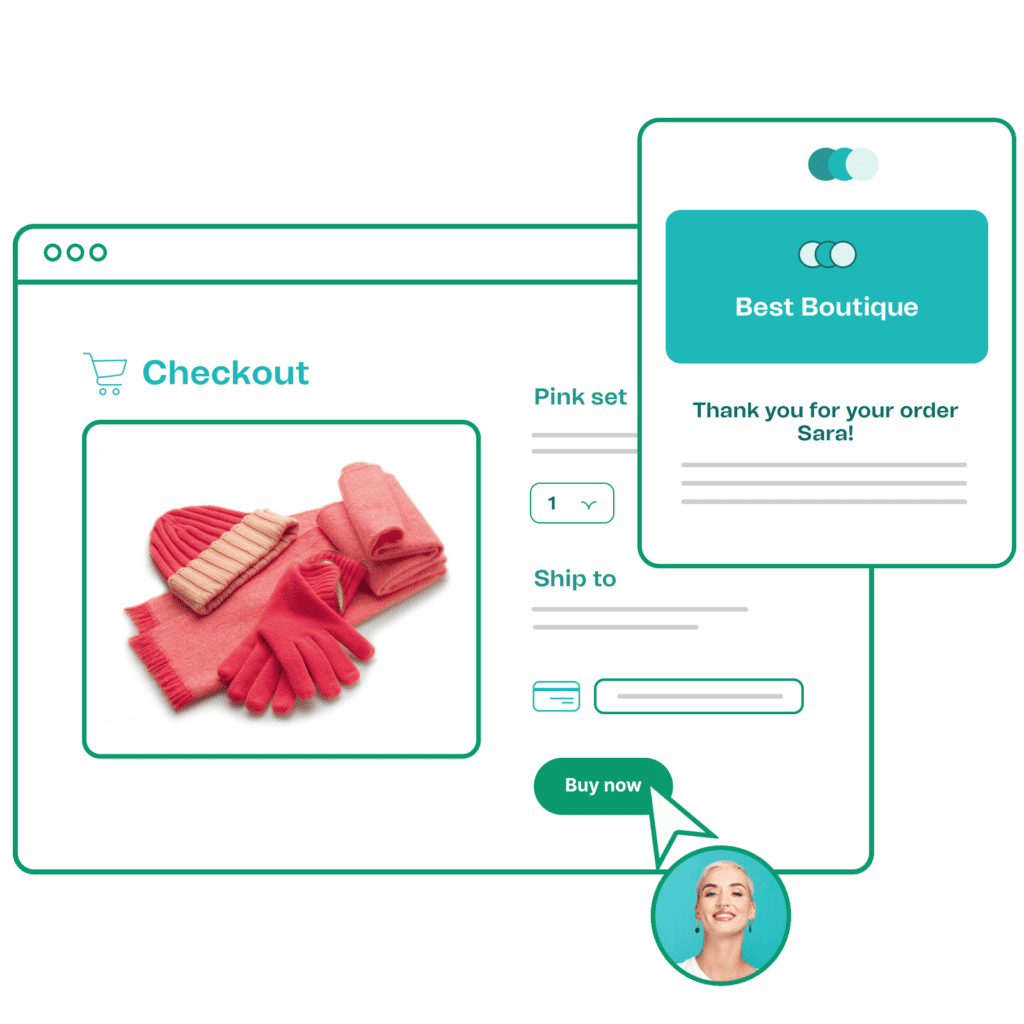 Brevo Transactional Email pros
Full control: Access dedicated IPs for high-volume senders.
Sender reputation: Split transactional and promotional emails by sender or IP address.
User-friendly but open to developers too: The best SMTP service by Brevo doesn't require technical skills to set up and run so it's perfect for marketers. But if you need a custom solution, your developers are welcome to use our API.
Automation: Build automation workflows based on user activity and website behavior for omnichannel marketing tools such as email, SMS, and WhatsApp.
Unlimited log retention: Access logs and previews with no time limit.
Unlimited contacts: You don't pay for the size of your email list.
Functionality: Brevo is more than an SMTP service — it's a full CRM suite for growing businesses with capabilities for lead capture, email templates, A/B testing functionality, a drag-and-drop email editor, and other critical features for email marketers.
Integrations for ecommerce: SMTP plugins for WordPress websites and ecommerce platforms available for free to promptly send notifications and updates.
Quick and easy setup: Be up and running in no time without developer help.
Brevo Transactional Email cons
If you're looking for an SMTP server without many bells and whistles, you might want to choose a more basic solution.
Brevo Transactional Email pricing
Brevo offers a free SMTP server. You can send up to 300 transactional emails and marketing messages per day without paying a cent. Paid plans for the transactional service only start at $15/month and include 20,000 emails per month with no daily sending limit. The marketing suite including both transactional and marketing emails starts at $25 for 20,000 emails a month.
2. Amazon SES
Amazon Simple Email Service (SES) is a transactional and bulk email sending service. It allows developers to build email functionality into any application. It's particularly good for companies that run applications on Amazon Web Service (AWS).
Amazon SES pros
Dedicated IP addresses: Request a dedicated IP address to manage your own IP reputation.
Reputation & deliverability dashboards: You can track issues impacting your reputation and delivery rates across two dashboards.
Mailbox Simulator: Run tests to see how your application handles different scenarios, such as bounces, unsubscribes, or complaints, without making a real impact on your sender reputation.
Affordable: Amazon SES doesn't include typical marketing automation features, and therefore, the service is very cheap.
Amazon SES cons
The implementation process requires a lot of manual work.
Steep learning curve for non-tech users to set up and use Amazon SES.
Amazon SES pricing
Amazon Simple Email Service (SES) offers a pay-as-you-go model, where you're charged based on the number of emails sent and received. Pricing is $0.10 for every 1,000 emails. You can expect to pay extra for inbound emails, data usage, and other service fees on top.
SendGrid is among the best SMTP servers. It provides an SMTP service for reliable delivery and scalability.
SendGrid pros
Reputation and delivery monitoring: Get insights into your sender reputation, delivery rates, and engagement analytics.
Real-time email analytics: Access real-time performance data in your personal dashboard or via API.
Documentation: The setup process is made easier with comprehensive documentation, open source libraries, and a clear setup flow.
Segmentation: Segment email and SMS audiences alike.
SendGrid cons
After-sale support: Users report that the SendGrid support team isn't very helpful when you sign up.
Pricing: Since being acquired by Twilio, SendGrid got more expensive.
SendGrid pricing
SendGrid's SMTP service is free for up to 100 emails/day. Along with SMTP relay, APIs and webhooks are also available on the free plan. To access more email credits, you can upgrade to a paid plan starting at $19.95/month for up to 50,000 monthly emails.
Related: 5 Best SendGrid Alternatives for Transactional Email
Mailgun is a popular SMTP server, offering a set of powerful APIs for sending, receiving, and tracking emails. Known as a transactional email service "built for developers, by developers," Mailgun has comprehensive API documentation and an easy SMTP integration.
Mailgun pros
Reliability: Mailgun is one of the most reliable services on the list.
Dedicated mail server: Send both marketing campaigns and transactional emails alike.
Real-time reporting: Access hourly data on your email performance.
Enterprise-focused solutions: Create a custom enterprise-grade solution for sending emails at scale.
Mailgun cons
Mailgun is built for developers. It's not designed for non-tech teams. It's a tech cloud-based SMTP service by Mailjet's parent company Sinch.
On cheaper plans, the log retention period is only five days, and the minimum message retention period is one day.
Mailgun pricing
Mailgun doesn't offer a forever-free plan. A free trial lasts for 30 days and includes 5,000 free emails. Email APIs, SMTP Relay, and webhooks can be accessed during a free trial and are included in every paid plan. Mailgun's pricing plans at $35/month.
Read more: 7 Best Mailgun Alternatives For Transactional Emails
5. Postmark
Postmark is ActiveCampaign's SMTP service built for developers and product teams. The platform offers a simple but quality SMTP relay service for sending transactional email.
Postmark pros
Deliverability: Postmark has a narrow focus on deliverability, which means your transactional emails will most likely always be reaching recipients' inboxes.
Control: Promotional campaigns and transactional emails are sent through separate sending infrastructure.
Documentation: Postmark offers concise documentation, making it easy to start sending emails using SMTP.
Message retention: Access email previews and recipient information within a 45-day window.
Postmark cons
Functionality: If you're looking for an all-in-one marketing platform, Postmark won't fit your needs.
Postmark pricing
Postmark doesn't offer traditional packages and pricing tiers. You simply pay for email credits and access all the features, starting from $15/month for 10,000 emails. However, to get a dedicated IP address, DMARC monitoring, or custom activity retention, you'll need to purchase an add-on for respectively $50, $10, or $5 per month.
Mailchimp Transactional Email (formerly Mandrill) is Mailchimp's add-on providing SMTP and transactional email services. It counts among the best SMTP servers if you're already using Mailchimp.
Mailchimp Transactional Email pros
Functionality: If you need a comprehensive marketing automation solution, Mailchimp might be a good (but pricey) option, and the add-on makes sense.
Email tracking: The platform lets you track the key metrics, like deliverability rates, bounce issues, click rates, and other stats.
Deliverability: Similar to other SMTP servers, Mailchimp Transactional Email has no problems with email delivery.
Mailchimp Transactional Email cons
Pricing: to access the SMTP service, you'll need to pay for Mailchimp's email marketing functionality and buy transactional email credits as an add-on.
Mailchimp Transactional Email pricing
Mailchimp has a free plan with a sending limit of 1,000 emails and limited features. To access Mailchimp Transactional Email, you need to be on the paid Mailchimp marketing plan (starting from $13/month) and purchase transactional email credits at prices from $20 for a block of 20,000 emails/month. New users can send 500 transactional emails for free.
Find out more: Best Mailchimp Alternatives Compared
7. MessageBird Email (formerly SparkPost)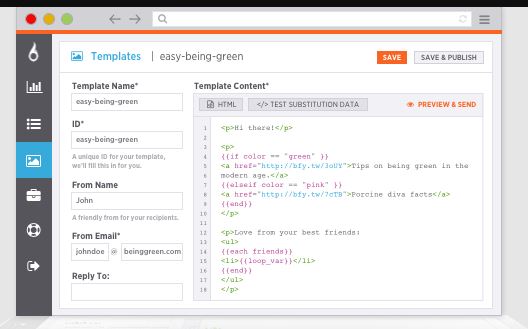 MessageBird acquired SparkPost, a heavy-duty SMTP server. It's more of a B2B, email-for-email companies software, used for large volumes of bulk emails.
MessageBird Email pros
Handles huge volumes: Probably the biggest bulk sender
Reliability: Great uptime of 99.99%
Trustworthy: Big names from many industries rely on its technology
MessageBird Email cons
For big players only: Small businesses may feel underappreciated by a service that handles such large clients
Too complex: As a tech-focused platform, it can be overwhelming for non-tech users.
Coding skills needed: You need to code your emails as there's no drag-and-drop email editor.
MessageBird Email pricing
MessageBird Email does offer free SMTP test accounts with limited sending volumes. Plans start at $20/month for 50,000 emails and next tier at $75 with premium features.
The best SMTP server for your business
What are you looking for in your SMTP server? An API-based solution back-end solution to plug into your own system? An add-on to connect with your current email marketing platform? Or a complete email and SMTP service with automation capabilities? Then try out Brevo.