Improve your transactional email design to make important messages pop. Read on to find out how.
Transactional emails are a key part of the customer experience. Businesses use them to send notification emails, like shipping confirmations. Transactional messages also help customers change passwords or verify accounts.
While many companies understand email marketing best practices, transactional emails are often overlooked. But transactional email messages are a huge opportunity to connect with customers. That's because they have open rates as high as 85 percent!
A good transactional email design calls attention to important info. It can also make your brand stand out. Want to know more? Here are a few transactional email examples and design tips to get you started.
What Is a Transactional Email?
A transactional email is a type of automated email. Transactional email messages are triggered by a specific action or event. 
Email automation software allows you to set up these triggers. That way, you always reach customers with the right message at the right time.
Here are a few types of transactional emails:
Double opt-in emails
Password reset emails
Subscription confirmation emails
Further reading: Transactional Email Explained: Definition, Best Practices, & Setup
What Is The Difference Between Transactional and Marketing Emails?
Transactional emails are one-to-one. They are sent based on individual subscriber activity on your app or website. Businesses use transactional emails to support customers in real time.
Marketing emails are one-to-many. They are often promotional emails sent to entire email contact lists. The main goal of marketing campaigns is to grow your business.
Transactional and marketing emails may have different goals. That doesn't mean you should neglect your transactional email design!
Follow basic email design best practices to make your transactional campaigns shine. Read on to find out how.
Related: What is Email Marketing? Definition, Strategies, & Tools to Get Started
Transactional Email Design Examples
An effective transactional email design can improve the customer experience. Keep design principles in mind as you create your next transactional email.
To get you started, here are a few transactional email design examples and tips.
Keep it clean and simple
The best transactional email designs are clean and visually appealing. In this order confirmation email, Patagonia uses big fonts and white space. This helps draw attention to the most important info.
The layout is divided into sections, making the content easy to read. The minimal use of color also highlights key details, such as the order number and date.

Have a clear call to action (CTA)
Some transactional emails ask subscribers to take a specific action. With transactional messages, customers can complete vital steps (confirm their email, renew a subscription). That's why your transactional email template should emphasize the call-to-action (CTA).
This password reset email from Postmates uses a bright CTA button. They also put it in a place where customers can find it easily.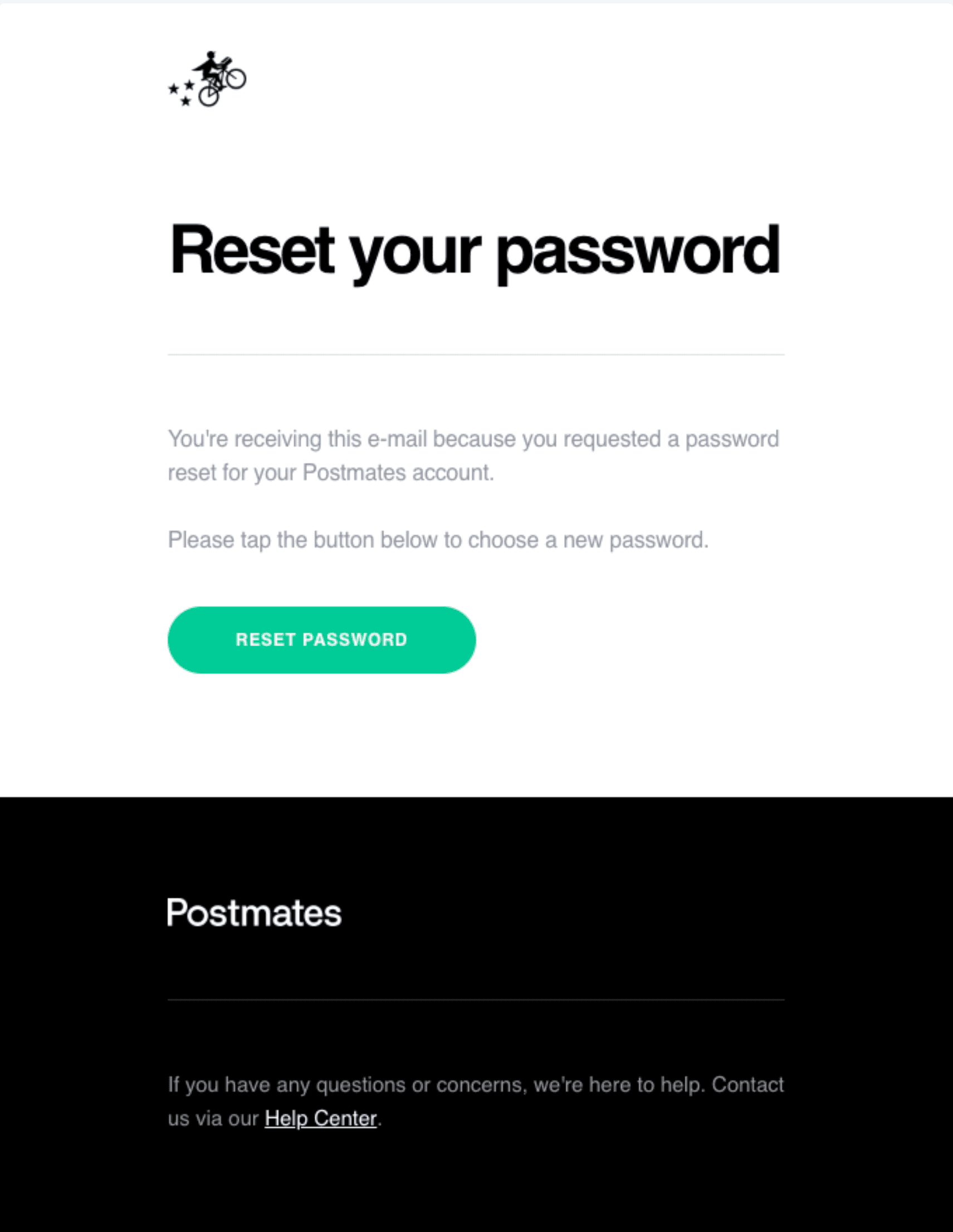 Stand out with bright colors
Some transactional emails tend to be simple or text-heavy. Why not make your transactional email design stand out?
Try using bright colors and fun graphics in your transactional email templates. This account confirmation email from Spotify is a great example.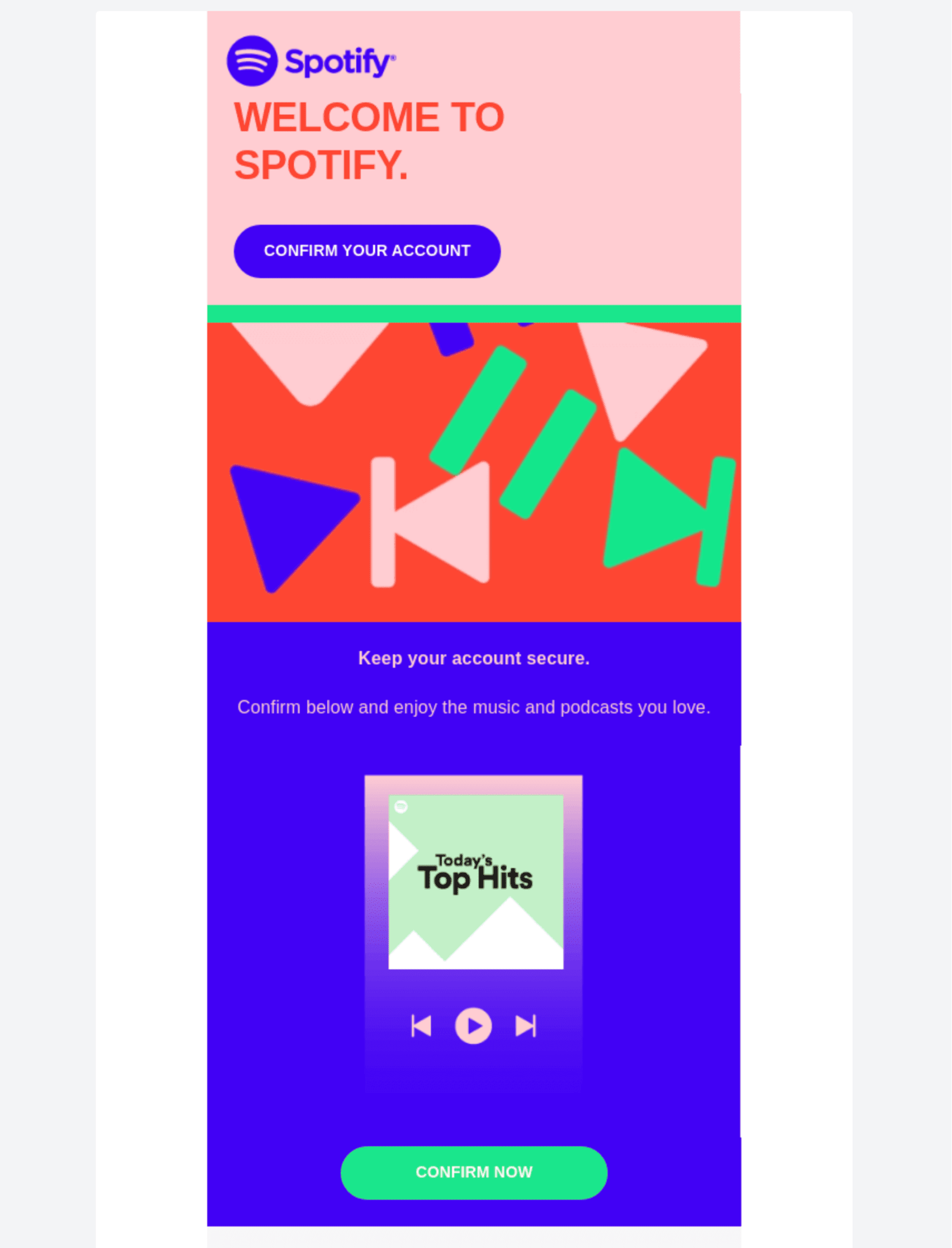 Use graphic images
Add graphic images to your transactional email design. Use them to complement the rest of the email content and give further context. Images, like app screenshots, can also guide customers to take action.
This credit card expiration reminder from Lyft uses graphic images from their app. This shows users where they can update their payment settings.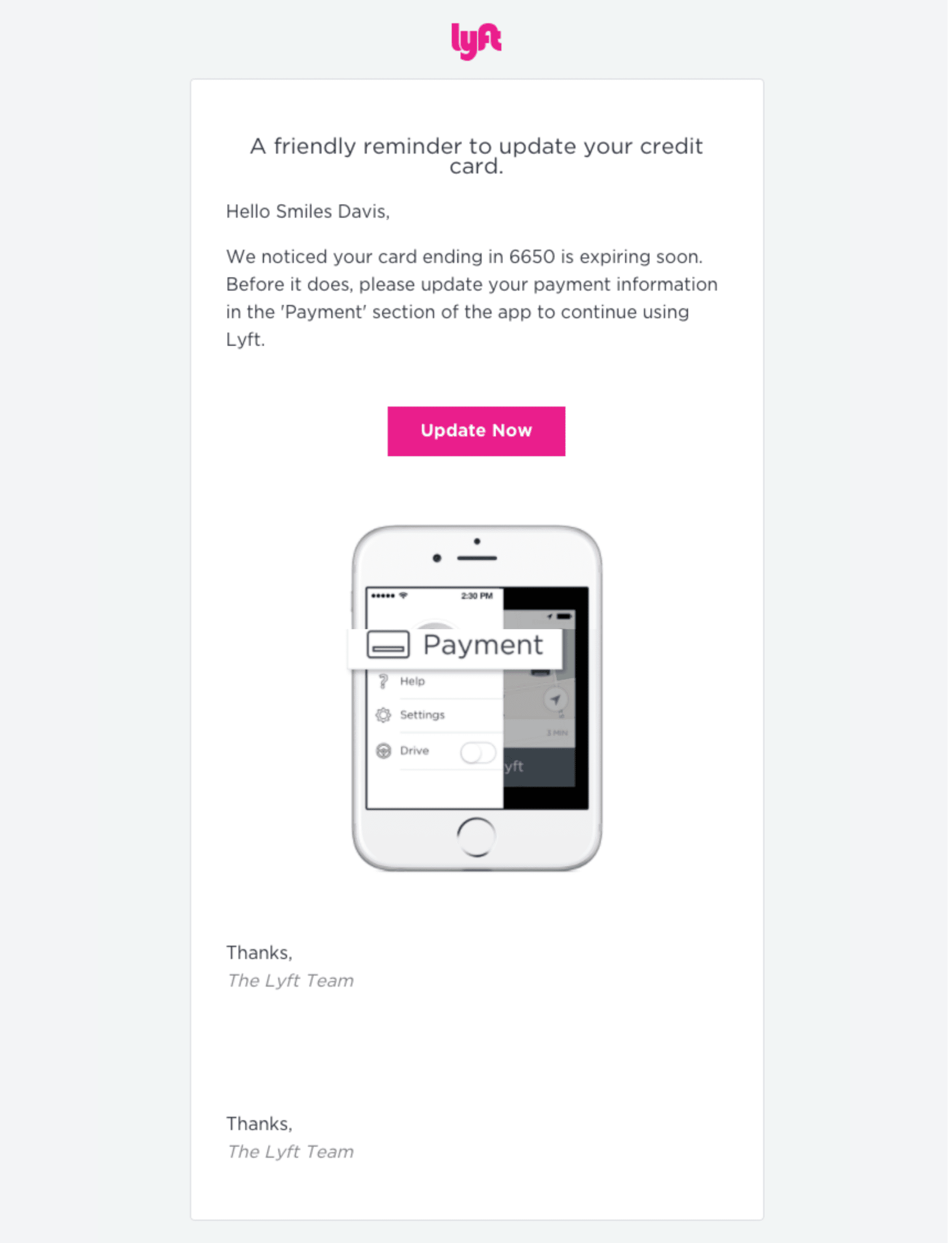 Add a human touch
Transactional emails tend to be informative and to-the-point. In some instances, you can go even further by adding a "human" touch. This will make your brand appear warm and approachable to readers.
So why not give a human face to your transactional email messages? Sign the emails from a member of your team. For inspiration, check out this subscription confirmation email from Demand Curve.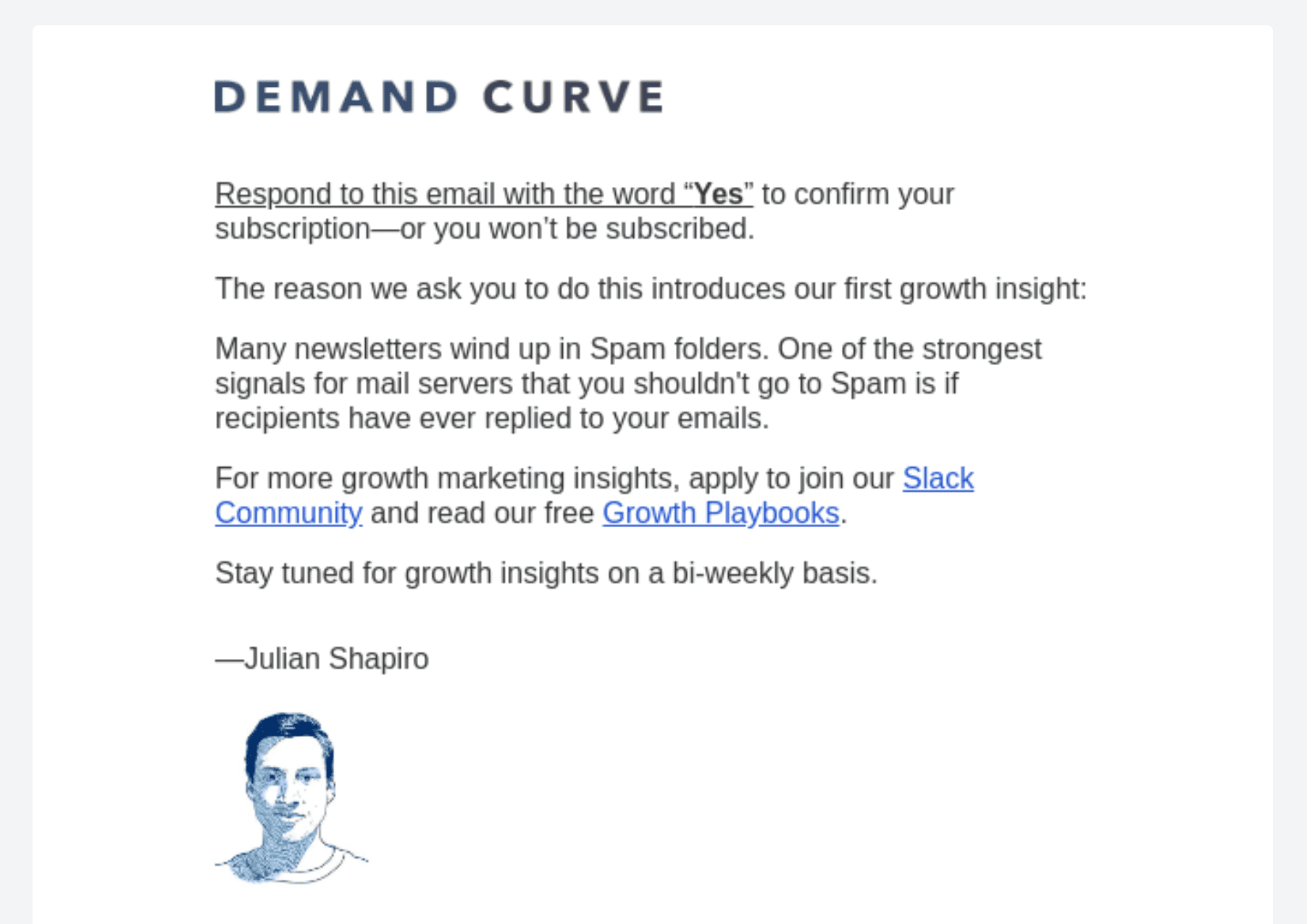 Flex your brand voice
Transactional emails convey key information. That doesn't mean you can't let your brand personality shine!
Make your email copy clear and concise — but don't be afraid to use your brand voice. In this playful example, Chipotle asks subscribers to confirm their emails (and love for burritos).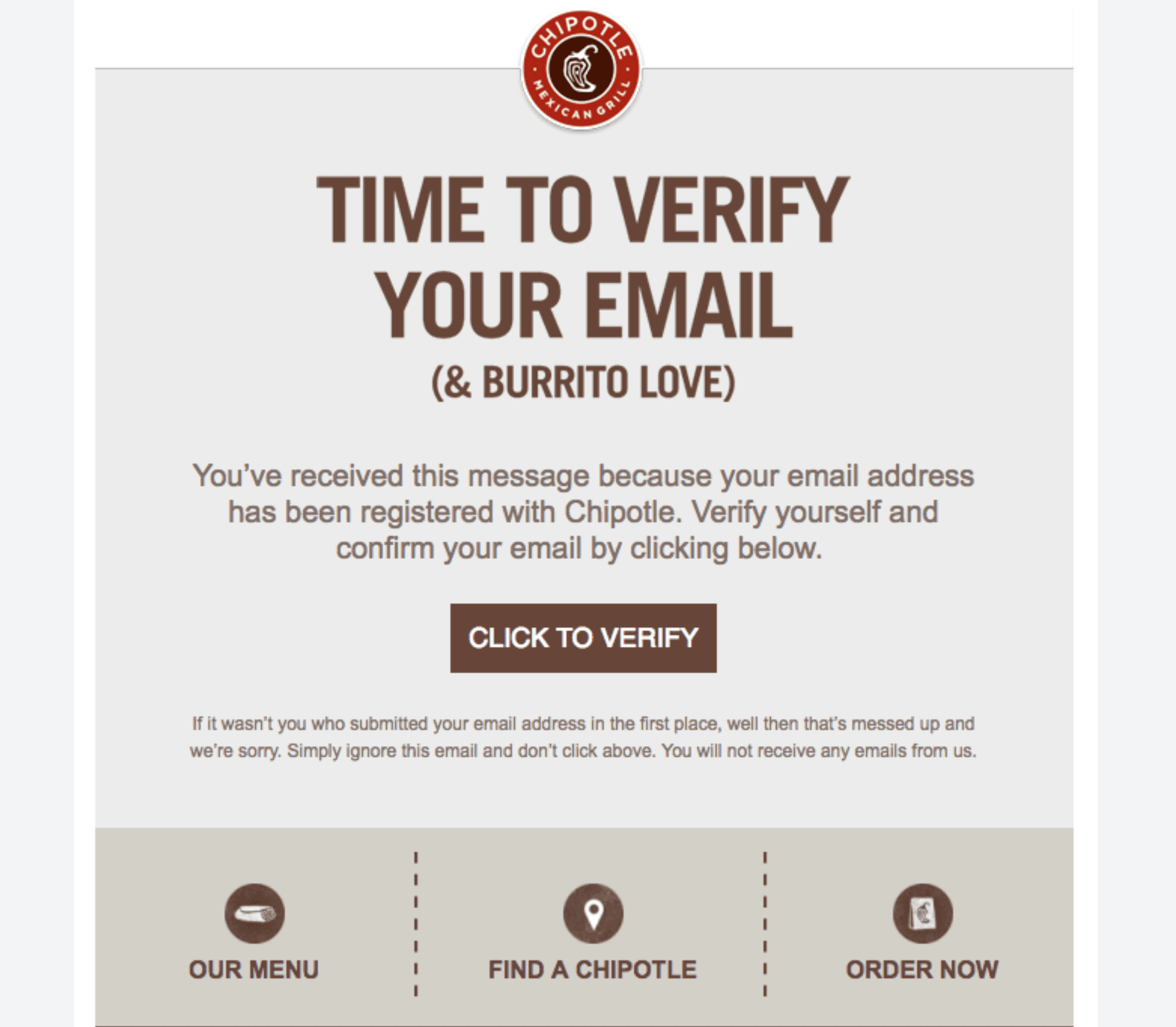 Avoid jargon
To connect with customers, avoid jargon in your transactional emails. Use a conversational tone in the email content. That will help make your transactional email messages easy for customers to digest.
Check out Blizzard's security check email for inspiration.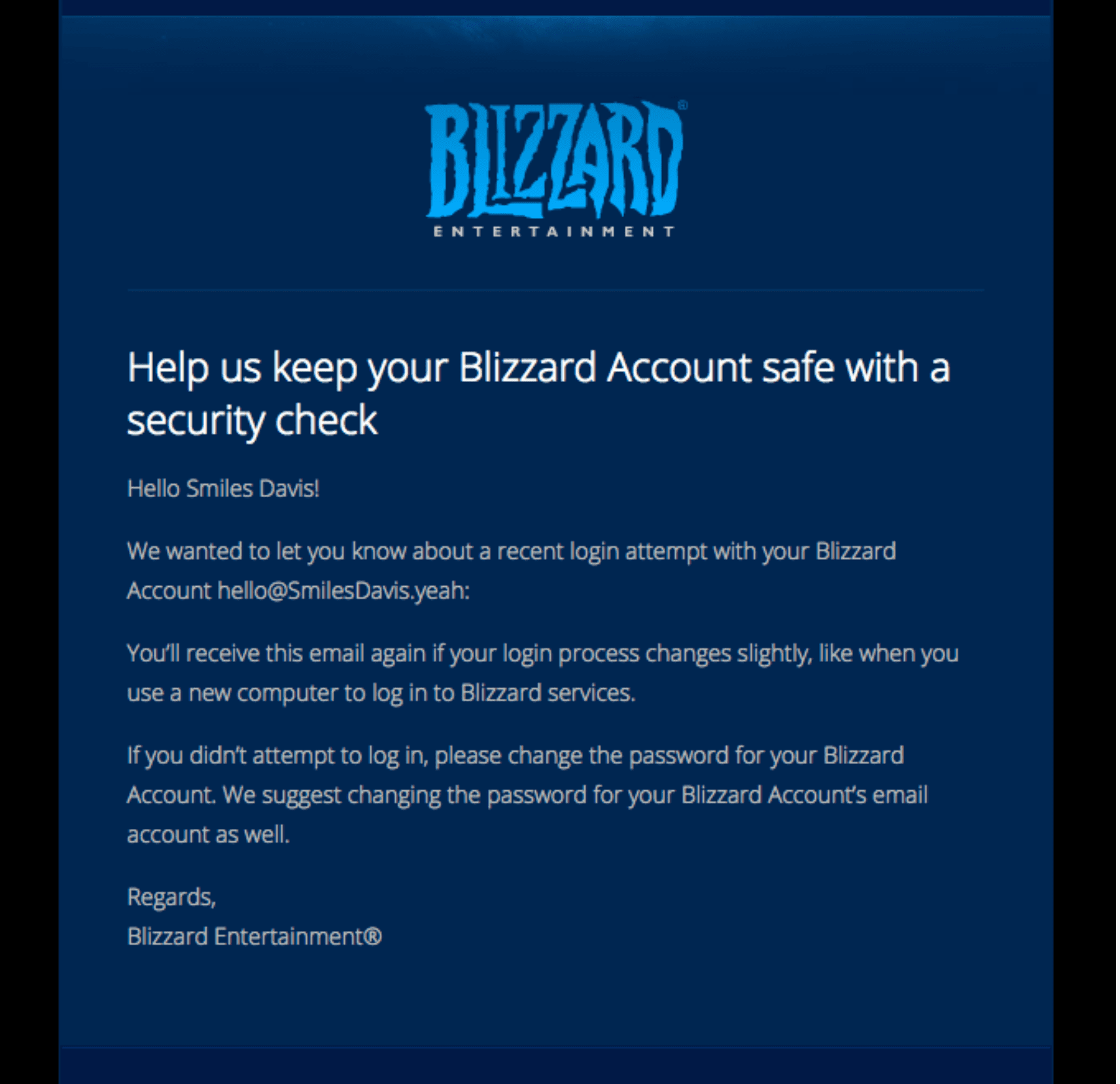 Ask for feedback
Transactional emails are a great way to gather customer feedback. Personalize these messages based on previous activity or past purchases.
This transactional email design from J. Crew puts the products front-and-center. The CTA buttons also make it easy for customers to share their thoughts.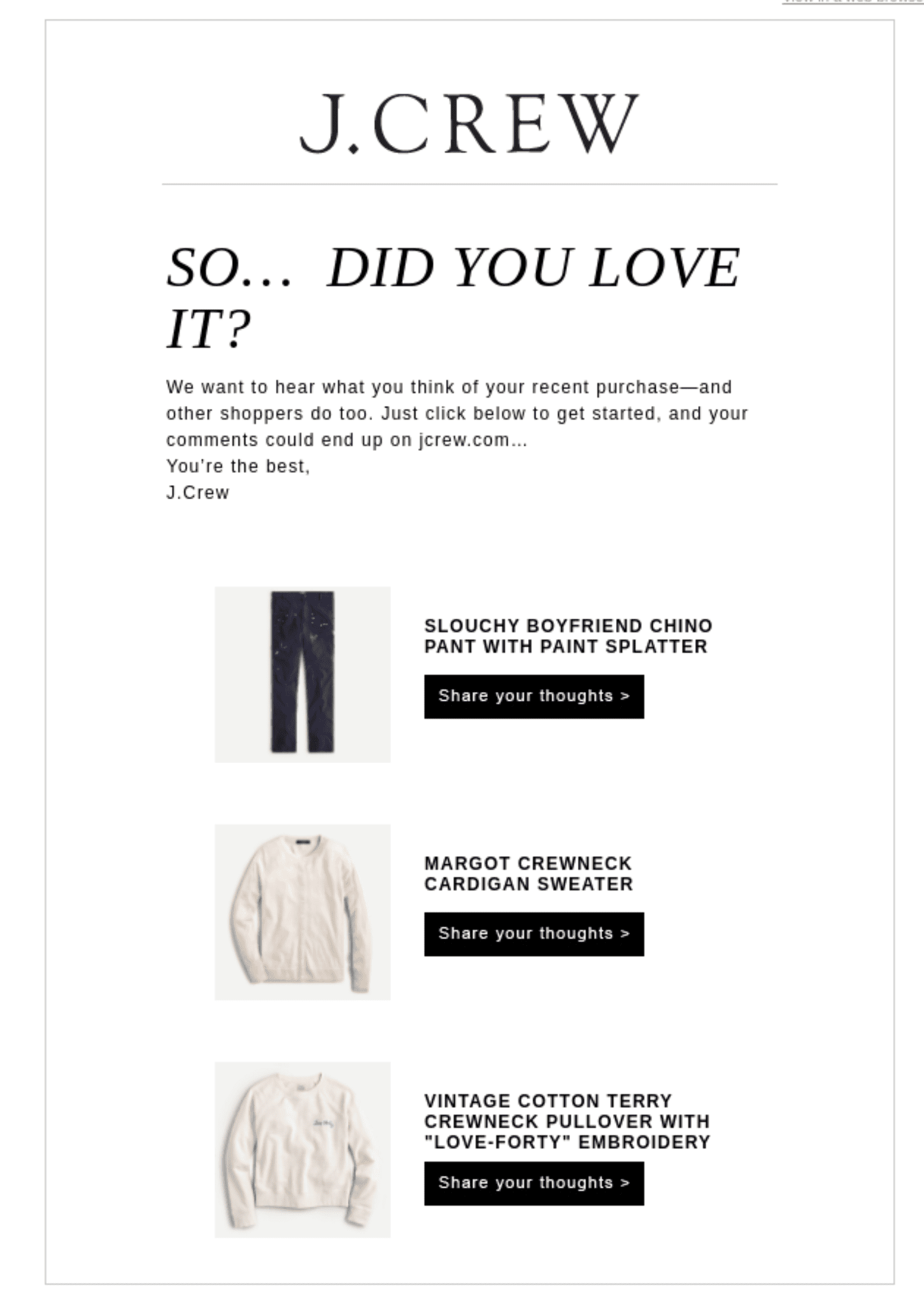 Drive conversions
Depending on the type of email, transactional messages can help drive conversions. Use them to upsell or cross-sell different products.
Or, send transactional emails to get contacts to re-subscribe. If you offer free subscriptions, convince customers to upgrade to a paid plan.
Need inspiration? This free trial expiration email from Squarespace is persuasive and beautifully designed.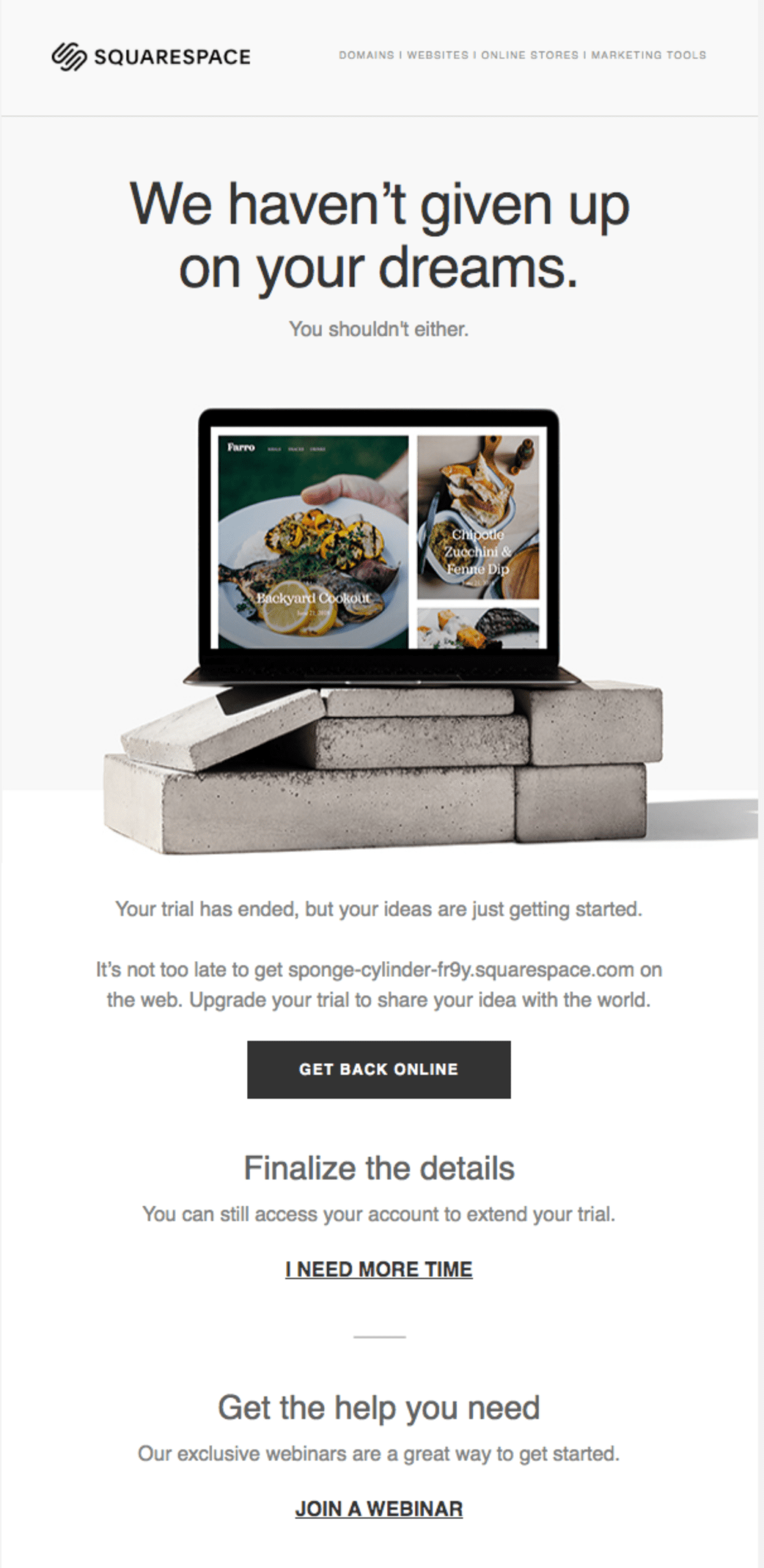 Related: 10 Marketing Automation Workflow Examples That'll Get You Results
Improve Your Transactional Email Design With Brevo
Email service providers make it easy to send transactional emails. With Brevo, design transactional email messages your customers will love.
Use our intuitive Drag & Drop editor. Or choose from over 40 free responsive email templates.
Brevo lets you manage your marketing and transactional emails in one place. Join for free and send up to 300 emails per day.
Get started with Brevo for free
Brevo's Free Plan includes access to all core email marketing features, transactional email sending, unlimited contact storage, 300 emails/day, and 40+ email templates.