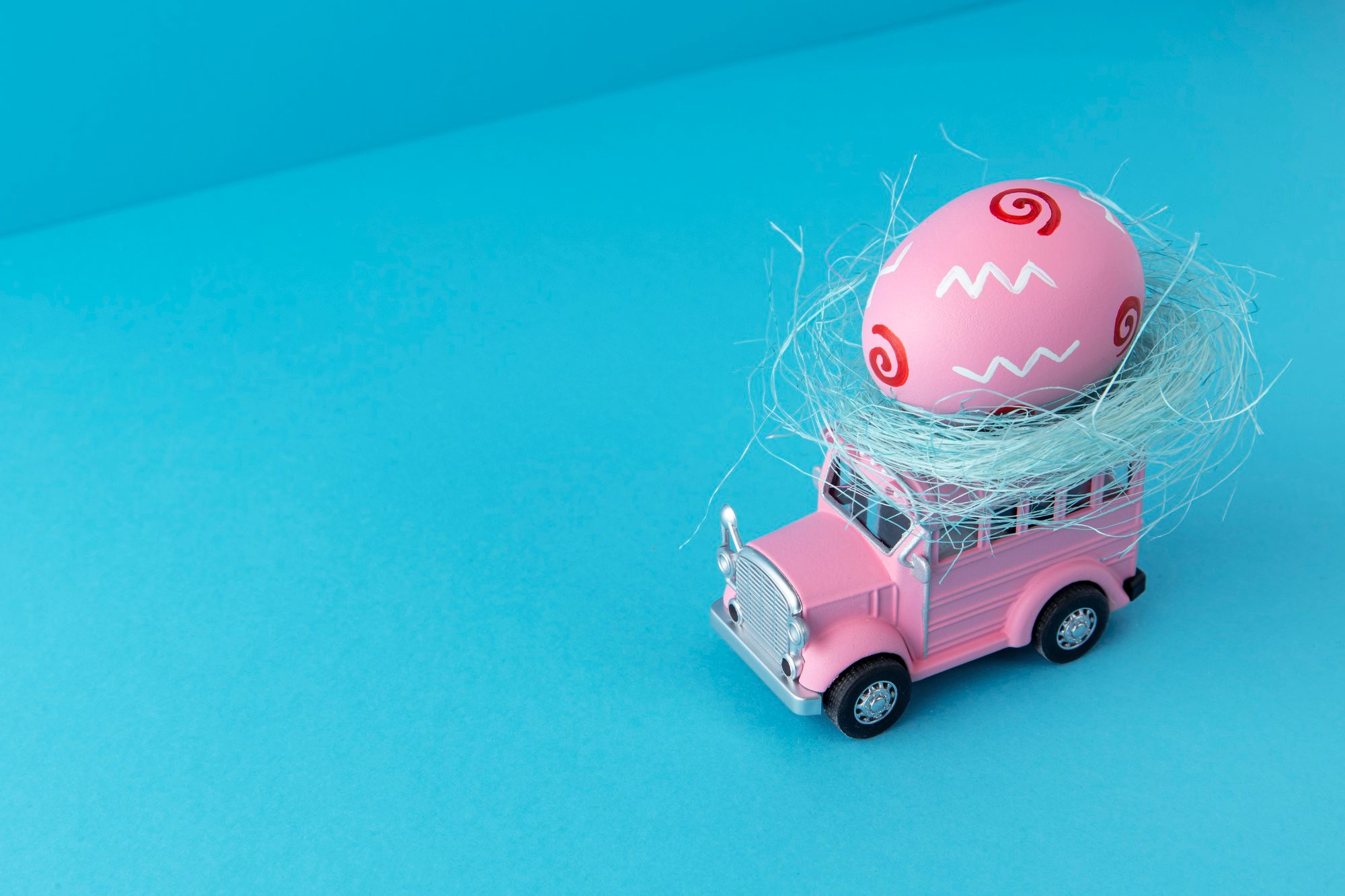 We've put together a fresh batch of spring and easter email subject lines to help you increase open rates and bump up sales numbers in your Easter email marketing.
Easter email subject lines for the long weekend
Plenty of folks will take Monday off to extend their Easter weekend plans. Use these Easter weekend email subject lines for your holiday email marketing strategy.
Ready for the Easter Weekend?
Everyday Deals Over the Long Weekend!
Good Deals on Good Friday
Give the Family a Treat with our Easter Sunday Special
Spring Festivities Near You
Easter Shopping for Homemakers
Spring Decor for the DIYer
Last Chance to Grab our Easter Weekend Deal
Eggs-tatic Easter Weekend Offers
Don't get your ears twisted – we've got your Easter weekend plans covered!
Easter Sunday Cookout
Shell out your pantry for these Easter weekend goodies
Easter Weekend Shopathon – 10% Off Sitewide
Celebrate Easter in Style – Dinner for 3 at the cost of 1
Free Easter Gift Cards – HURRY! – *Expires on Easter Sunday*
Easter Monday Extended Offer – 24 Hour Sale!
Free Shipping on Every Easter Weekend Purchase
Join us for an Easter Weekend treat!
Sweet Easter Deals → Ends Midnight on Easter Sunday
Long Weekend Special → 30% off our Easter Collection
Easter email subject lines with a spring theme
Easter is the best time to promote your spring collection. Give your subscribers a sense of wonder and adventure with these spring email subject lines.
Spring Fever Is Here – Join the Party!
Don't Let Spring Pass You By
Are You Ready for Spring Cleaning?
DIY Spring Starter Kit
Throw Off that Blanket → Your Spring Wardrobe is Ready
Get Warm & Cozy with our Spring Special
Great Springtime Reads
Early Spring Clearance Sale
Happy Spring Giveaways
Spruce up Your Home with Spring Decor
New Spring Arrivals – 30% Off
The Comfiest Spring Wearables
New Arrivals – New Savings!
Shake Off the Winter Chill with a Cool 15% Off
Cuddle Up with our Early Spring Lineup – 10% Off
Rise & Shine – Spring is Here!
Early Spring Pre-order Discounts (up to 40% Off)
Newest Spring Flavors with Delicious Discounts
Our Spring Collection
Early Spring Flash Sale! Happy Discounts!
Winter is out – Spring is in full swing!
Spring bites that will make you smile
The Coolest Spring Collectibles
Gift a Smile this Spring
Spring Makeover Tips – with Delightful Discounts!
More Resources
Further reading to make your Easter email campaign a success:
Easter email subject lines for family gatherings
Easter is one of the few holidays long enough for families to organize get-togethers. Use these family-centric Easter subject lines to promote group activities.
Easter Decor Done Right
Easter Treats the Kids Will Love
Easter Delights for You & Fam
Easters Gifts for Him & Her
Let's Hatch a Plan for Mom & Pop
The Soup Thickens – Easter Cookout Ideas
Easter Holiday Getaways – Our Hoppy List
No Fowl Language → Easter Standup Night
The Easter Bunny Tour
Hold on to Your Carrots – We've Got Rides for Adults & Kids
Easter Trails → Hiking Trips for Everybunny
Family Meals Delivered Free – Easter Special
Spring eats that will leave the whole family hungry for more!
Our Top Easter Gift Picks – 30% Off
Kids Dine Free – Easter Weekend Special
Try Brevo's AI subject line Assistant
Pro tip: Use AI to write subject lines. Brevo's AI Assistant knows all the techniques to make your emails stand out in the inbox. Available in our Email editor, learn more here.
Easter email subject lines for Easter egg hunts
Give your audience an Easter treat they'll always remember. Start your Easter egg hunt with creative Easter egg subject lines that are sure to catch their attention.
Sitewide Sale – The Hunt is On!
Easter Deal Hunters Wanted
Hide & Peek! Grab Your Easter Coupon Early!
Fill your Easter basket with these hidden offers
No Eggs-perts Allowed! Easter Quiz Games (with Prizes!)
Does no Bunny know where we put our Easter Deals?
Eggs-ceptional Deals → If you can find Them!
Don't Count Your Eggs Before You Find Them
Great Mysteries with Great Prizes! Get Cracking!
Eggstra Savings In-Store & Online! Go Catch 'em all!
Can you crack the case? (70% Off if you can!)
Hunt down the best deals → And we'll match'em!
Easter Egg Surprises, Sneak Peaks & More!
We've snuck in a few coupons here – Can you find them?
Deals That Only a Rabbit Could Love? Find Them All
Easter email subject lines for Easter deals
Include an Easter offer in your email marketing to boost your ecommerce conversions. Link your CTAs to a custom landing page so your customers can browse your Easter collection comfortably.
Get Your Yummy Easter Treats Here
Free Shipping on Easter Gifts
All Your Favorite Deals in One Basket
Here's a Deal That'll Egg-cite You
Easter Delights
We've Got Something Special Just for You – Let's hop to it
Hop on over to our new easter store!
Deals You Can't Egg-nore
Eggs-tremely tough nails – great for DIY projects
50% Off Easter Deals
Easter Sale Egg-stravangaza
Free Delivery on All Easter Gifts
Eggs-citing Deals Ahead!
Big Basket Deals! Get $30 Back on Orders Over $125
Everybunny loves a Good Deal!
Looking for the right Easter Deal? Hop on over for a chat!
Easter Treats You Don't Wanna Miss!
Easter Deals Galore!
Get the Best Rates – Book your Easter Trip Early!
Splurge this Easter with Half Off on Everything!
Easter email subject lines with puns
Puns are an Easter tradition. This list of Easter email subject lines are filled with cheeky wordplay that will leave your audience giggling in delight.
Everybunny is looking forward to this
Here's an Eggstraordinary Deal
Eggstra Special – We Ain't Yolking!
An Egg-cellent Offer Just for You
An Egg for You, and You Too and You Over There!
Eggs-ercise Away That Extra Fluff
Look at the Sunny-side Up
Have a Hoppy Easter!
No Bunny Can Turn Down This Deal
24 Carrot Gold?
Take a seat and grab some carrots
Make Some-bunny Feel Special
A carrot for your thoughts?
Bad Hare Day? We've Got Your Carrots
Eggs-hausted? Drink This
No Fowl – No Harm → Easter Dishes for Vegans
Easter Workout Tips – No Eggs-cuses!
Have an Egg-cellent Easter Holiday!
We Worked Round the Cluck on This
Eggs-perimental Ideas for your Easter Get Together
Fresh Outta Cluck? We Make Easter Deliveries Easy
Our Most Eggs-plosive Discounts!
Whisk it all with these amazing Easter family dishes
Everybunny has their own style – 30% off this Easter
Win Over Anybunny with these Charming Easter Gifts
Easter email subject lines with emojis ❤️
Emojis are fun visual cues that everyone understands. Toss in a few emojis into your next batch of emails to give your Easter email marketing campaign extra flavor.
🐰 Easter Special 🐰
✨ Happy Easter ✨
🌼 Spring Greetings🌼
🍪 Tasty Easter Treats 🍪
This Easter Will be Lit 🤩
🛹 and ⚽ for the whole 👪
Grab our Spring Special 🐣
Say Hello to Spring 🌱
🌸🌸 New Beginnings 🌸🌸
It's Spring – Let's Chill ☕
Grab our Spring Offer before it's Gone 🍃
Goodbye Winter Chill 🤧 Hello Spring Vibes 🌞
Late Riser? Here's an Extra Hour for Ya! ⏰
Free 🚚 on Easter 🎁
Easter Delights 🌈✨
Cool Gear 👢for Cool Chicks🐥
Here's Some Chocolatey Goodness 🍫
No Bunny Can Top This 😎
March into Spring with the Best Gear 🥾
Spring Potluck Ideas 🍲
Join our Easter Breakfast Club 🥞
The Sweetest Easter Deals 🤤
Easter Treats for the Little One 🐇
New Offers for Newborns 🐣
🍨 Easter Delectables You Should Try 🍨
Get Cool 👗 in Spring 🛍️
More Goodies for Your Easter Basket! 🧺
Mouthwatering Easter Treats 🤤
Easter Deals You'll Love! 🤟
Spring to action with these amazing DIY ideas 🧰
Get your free Easter email template by Brevo
Brevo has an amazing selection of free email designs, including this free Easter email template:

This Easter template is just waiting to be customized with our intuitive, drag-and-drop email designer. Access it with a free account today!
Access your free Easter email template
Free plan includes access to all core email features, 300 emails/day, 70+ email templates, and customizable signup forms to grow your blog email list.