Reading time about 19 min

There's no denying that the world has changed a lot in the past couple of months. We're now faced with a new normal, which might feel very abnormal to you.
Your business might have had to close its doors to the public, leaving you struggling to find a way to continue making sales and serving your loyal customers. But there's a way you can still serve and make sales while also growing the reach of your business (what's not to like?).
The solution is ecommerce – a.k.a. selling your products online. This can be the perfect remedy for your business during trying times like now, and it can fuel your growth once this is all over, too.
What is Ecommerce? And How Does it All Work?
Let's go back to the basics.
What is ecommerce?
Ecommerce is the practice of selling your products online. When you buy something from Amazon or purchase products from your favorite brand via their website, you're taking part in the ecommerce ecosystem.
In order to actually buy something from these sites, they have to have an ecommerce website. This lets potential customers browse a range of products on a webpage and add them to their virtual "cart". Then, they can go through to a virtual "checkout" and make their purchase directly on site.
Once that happens, the ecommerce website owner is notified of the sale and can make arrangements to ship the goods.
The Numbers Are In Your Favor…
According to one report, just over a quarter (26%) of small businesses in the US have an ecommerce website. This is partly because a lot of small businesses don't actually need an ecommerce element to their website – builders, for example, can't sell their offerings directly through a website.
But the key thing it shows is that there is a huge amount of scope for small businesses that can sell their wares online to gain a competitive advantage.
Small Business Ecommerce: The Benefits
While the thought of taking your shop online might seem overwhelming, it has plenty of benefits – particularly at a time like now when people are forced to stay home and shop online.
Continue to Sell Your Products in a Crisis
If you've had to shut up shop, you might be worried about the future and losing your loyal customers that you worked so hard to get in the first place. Ecommerce can help you avoid that situation.
As the world turns to technology solutions to keep things ticking along (we're now using it to communicate with friends and family, stream our favorite shows, support local businesses, and research everything from the news to the latest hipster recipes), why not take advantage of the shift in shopping?
Creating an ecommerce website for your small business means you can continue to sell your products and serve customers without breaking any rules or putting anyone at risk.
Get Ahead of Your Competition
Let's imagine that you run a shop selling delicious local varieties of cheese. But there's another cheese shop just around the corner that you're constantly in competition with. Now imagine that your rival cheesemaker doesn't set up an ecommerce website for their business and you do.
What happens when local cheese lovers need their next fix but they can't go in-store? They're going to head online. And guess what? They're going to find your store and buy your cheeses because the other option has been taken away from them.
Maybe they get a taste for a unique variety of cheese you sell. After the pandemic, they're going to come back to you for the cheesy fix that kept them going during the crisis.
So, not only have you gained a competitive edge on the cheese shop you've been in battle with for decades, you've also gained a new loyal, long-term customer.
But it's not just local customers that an ecommerce website serves. The digital nature of it means people from all over the country – and even the world – can buy your products, bursting open your market to an almost infinite number of customers.
The Story of Murray's Cheese
The cheese maker story above is an imaginary version of what could happen if you set up an ecommerce website for your business. The story of Murray's Cheese is a real-life tale of a small business making it big online.
When entrepreneur Murray Greenberg set up his cheese shop in Greenwich Village almost 80 years ago, he had no idea his humble beginnings would become one of the nation's favorite purveyors of fine cheese and specialty foods.
And, honestly, there's a very high chance it wouldn't have turned into such a sensation if it didn't join the ecommerce bandwagon early.
Now, it serves customers across the country, both from its flagship store in Bleecker Street, in supermarkets around the USA, and from its online shop.
In fact, its ecommerce website has evolved into a thriving community centered around the brand, where customers can learn more about their favorite cheese makers and follow the journey of the products they buy.
Step-by-Step Guide to Building an Ecommerce Website 
Now we've got you excited about the possibilities, let's dig into the steps you can take to get your small business online quickly.
1. Choose an Ecommerce and Website Hosting Platform 
You'll need to enlist web hosting services to house your "virtual shop". Think of it like a digital version of your brick-and-mortar store. This is where your customers will come to browse your products and make their purchases.
The easiest way to set up your website is to choose a dedicated ecommerce platform. They are set up specifically for this purpose and make it easy for you to add products and create a smooth buying journey for your customers (a.k.a. the path your online customers take to get to the virtual checkout).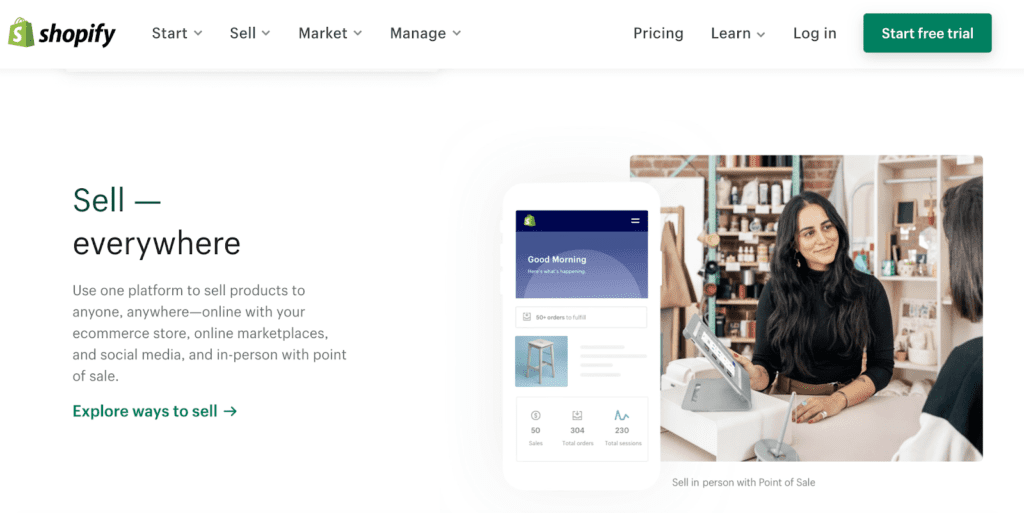 There are a ton of options to choose from, but the most popular and intuitive for online newbies include: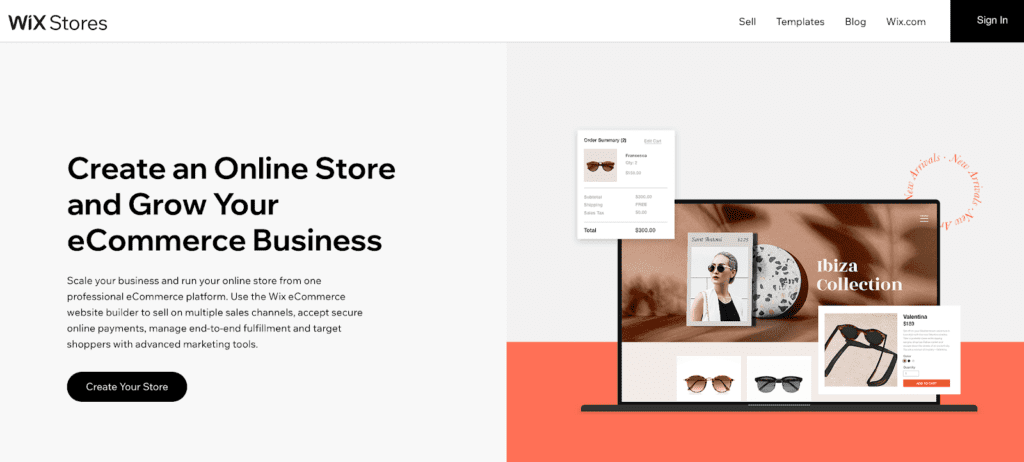 These are all simple platforms to get started with. Plus, Brevo has an email marketing plugin for each of them, which makes it really easy for you to keep in touch with your online customers. It's always worth doing a little research yourself to see what the best option is for you.
Brevo has a number of other ecommerce integrations you can browse for more inspiration.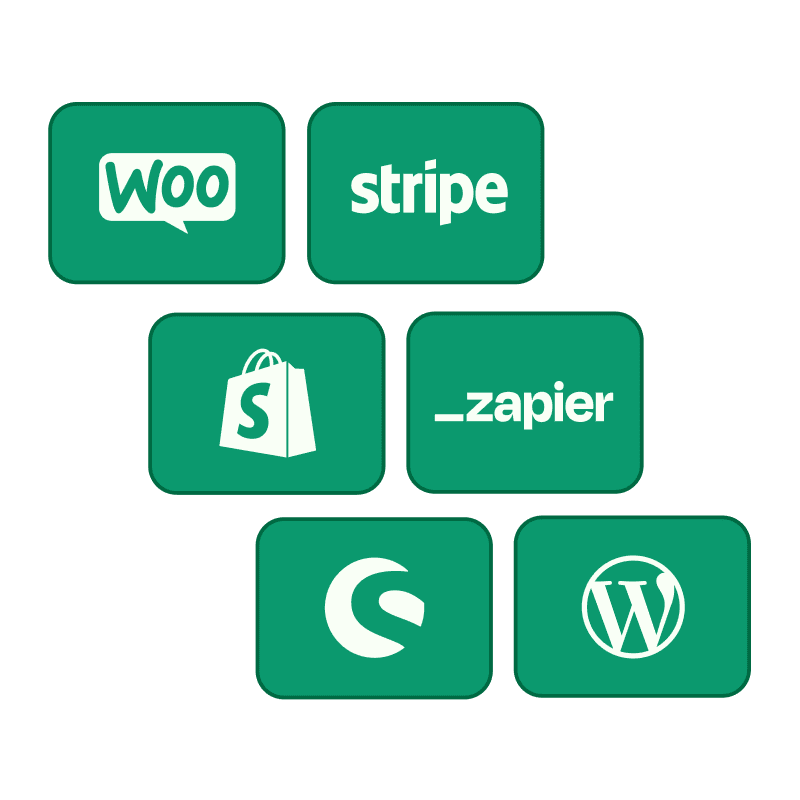 Each platform has its own set of pros and cons, so be sure to check out the features each one offers and decide whether it would be a good fit for your business.
2. Give Your Shop Its Online Look
Once you've chosen your ecommerce platform, the fun can begin.
This is the part where you choose what your website looks like. The platforms listed above (and pretty much any ecommerce platform that's available) will have a set of "themes" you can choose from. There are essentially pre-made templates that you can customize with your own text and images.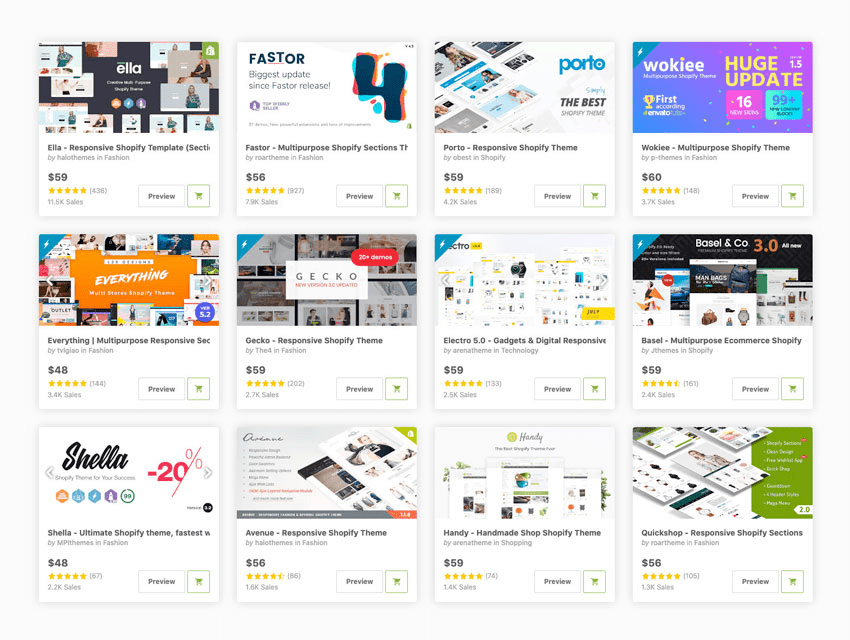 It's a good idea to choose a theme that resembles the look and feel you want for your ecommerce business. Ideally, this should reflect your brand in some way. For example, if you are a florist with delicate pastel in-store branding, don't choose a dark theme with angry-looking fonts.
For the most part, though, you can switch up almost every part of a theme to align it with your business needs.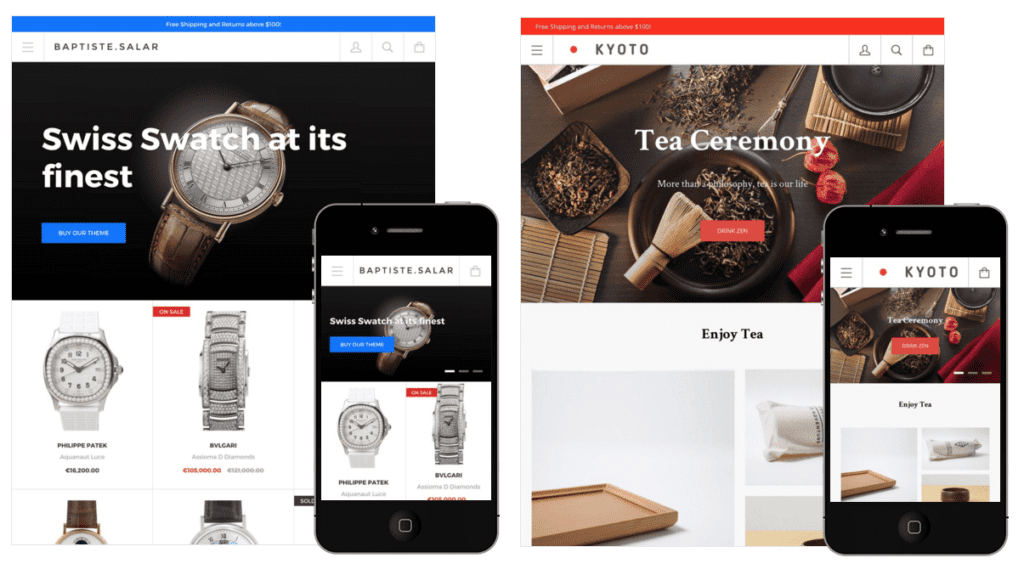 You can create your website from scratch, but you'll likely need a designer which will cost considerably more than a theme (which you can buy for as little as $2) and may take some time.
Choosing a theme instead gets you up and running as quickly as possibly. Sites like ThemeForest have thousands of themes to choose from – if you've got a vision, there's probably a template to match.
Examples of Ecommerce Websites for a Dose of Inspiration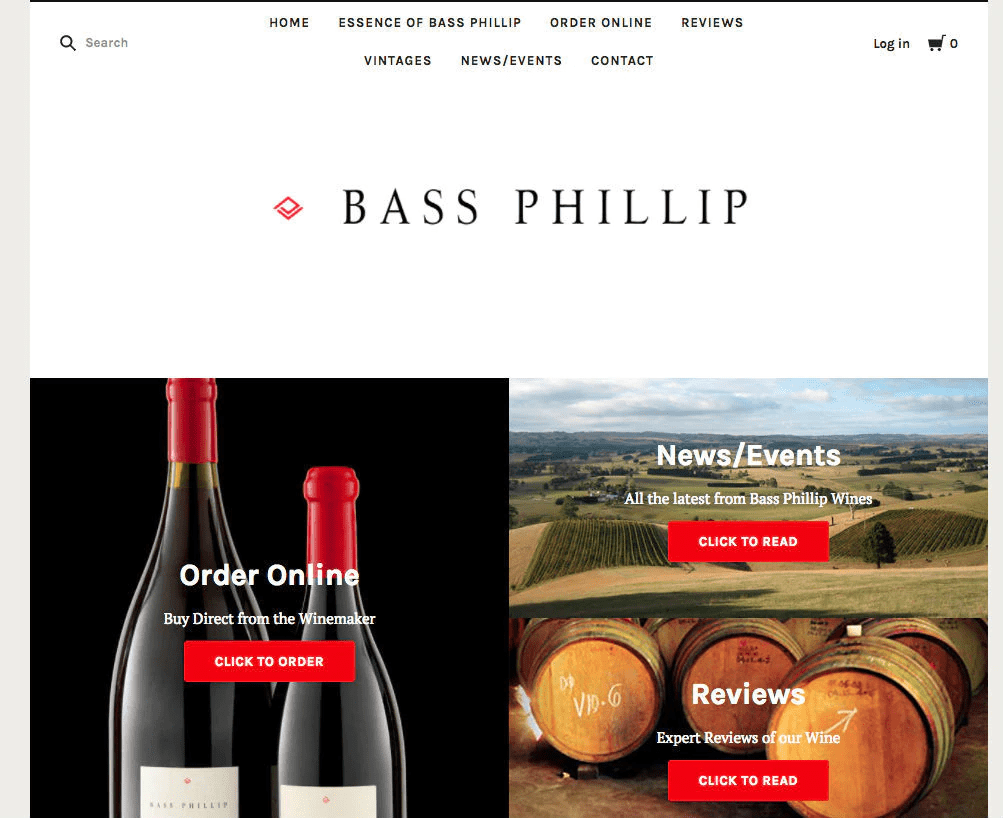 Bass Phillip's sells local wines. Their website is simple and sleek, matching the sophisticated feel of their brand.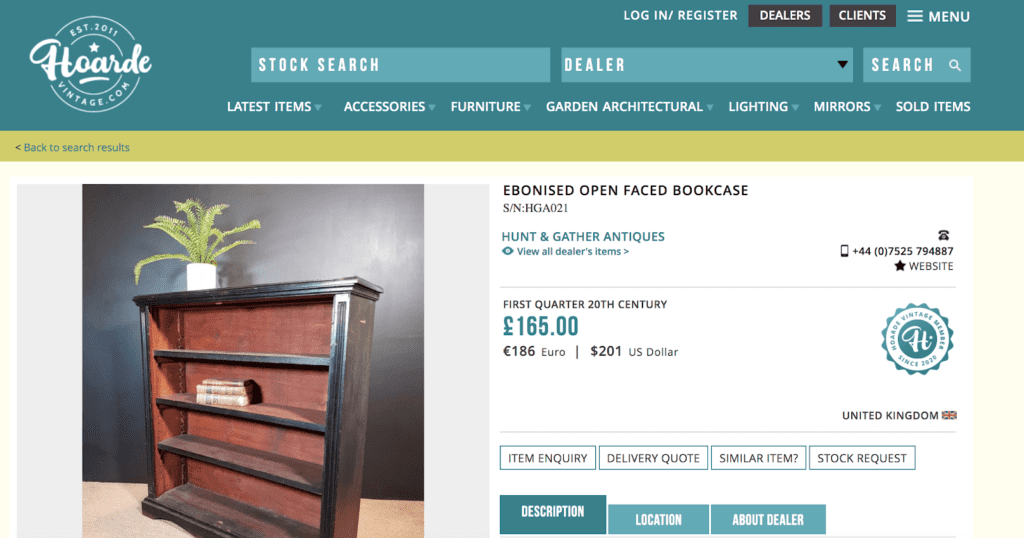 Vintage shop Hoarde uses a theme that reflects the curious nature of their business. They've used their brand colors to make it memorable and recognizable.
3. Connect Your Domain Name 
Your domain name is the website address (or the URL) that people will type into their internet search bar to find you.
It will look something like this: www.yourbusiness.com.
Having your own domain name rather than one attached to your ecommerce platform (which will look like this instead: www.yourbusiness.wix.com) gives your online store a professional feel and ensures it matches your brick-and-mortar branding.
It's also a lot easier for customers to remember the web address if it doesn't have any extra parts to it.
Most ecommerce platforms give you the option to buy a domain name directly through them when you're setting up your website. This tends to be the easiest option as everything is immediately connected together.
However, if you want to find a cheaper option, you're better off going with a dedicated domain name provider. Popular options include:
Prices for domain names can range from $1 to $10 per month depending on the ending you want for it and its availability.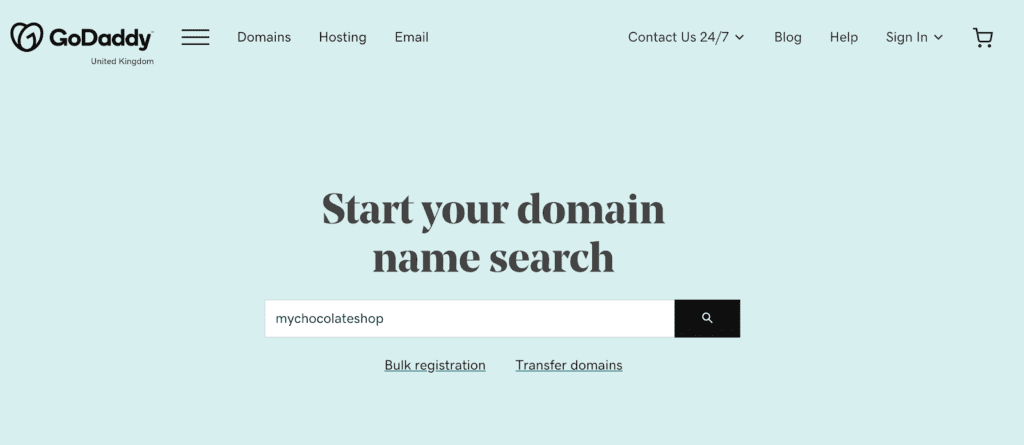 4. Upload Your Products
Now it's time to populate your online shop with your products.
Start by taking photos of the products you want to sell online. Using a smartphone camera is fine for this, just make sure you have good lighting and the photo shows off the product well.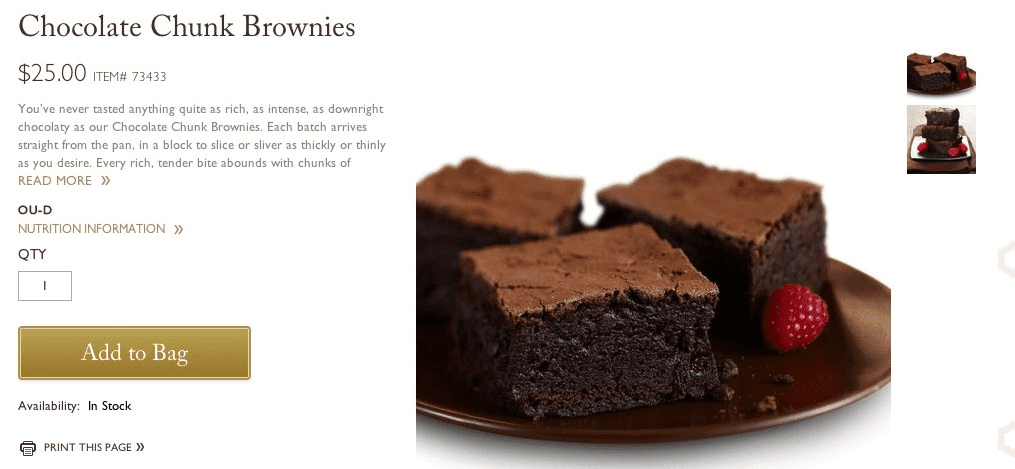 It can help to take a few shots from different angles to give customers a 360 view of what they're buying (this is especially important when you can't touch or hold a product in your hands before you make a purchase).
Then, create product descriptions for each of your products. This the copy people will see when they land on a product page – basically, you want it to entice them to add the product to their cart.
Product Description Best Practices:
Keep it short and simple at a couple of paragraphs in length (consumers' online attention spans are particularly short)
Explain what the product is and what it does
Make sure each product description is unique and not just copied and pasted
Sprinkle in some keywords that people might be searching online for to find a product like yours
Once you've got your images and accompanying descriptions, you can start adding them to your ecommerce website.
To do this, go into the admin panel of your chosen ecommerce platform. From there, you can upload your products, complete with description, images, price, and any other information the customer might find useful.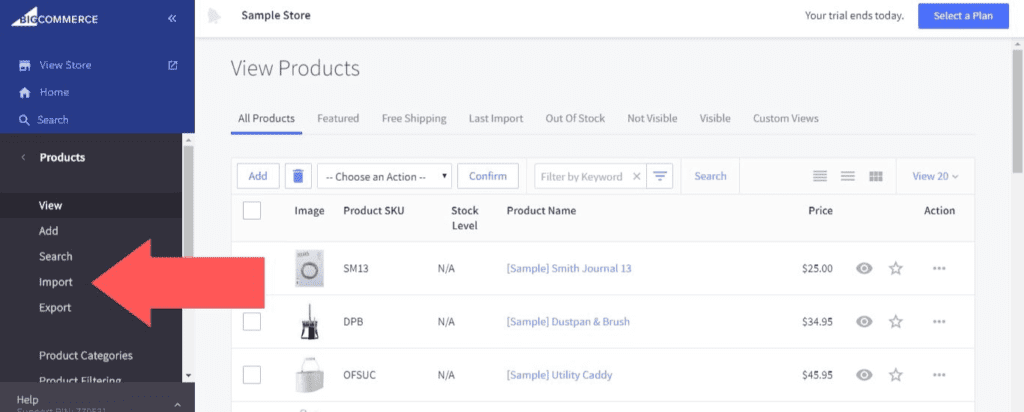 If you're using BigCommerce, navigate to the "Products" tab in the sidebar where you can either import a spreadsheet of your products or add them individually.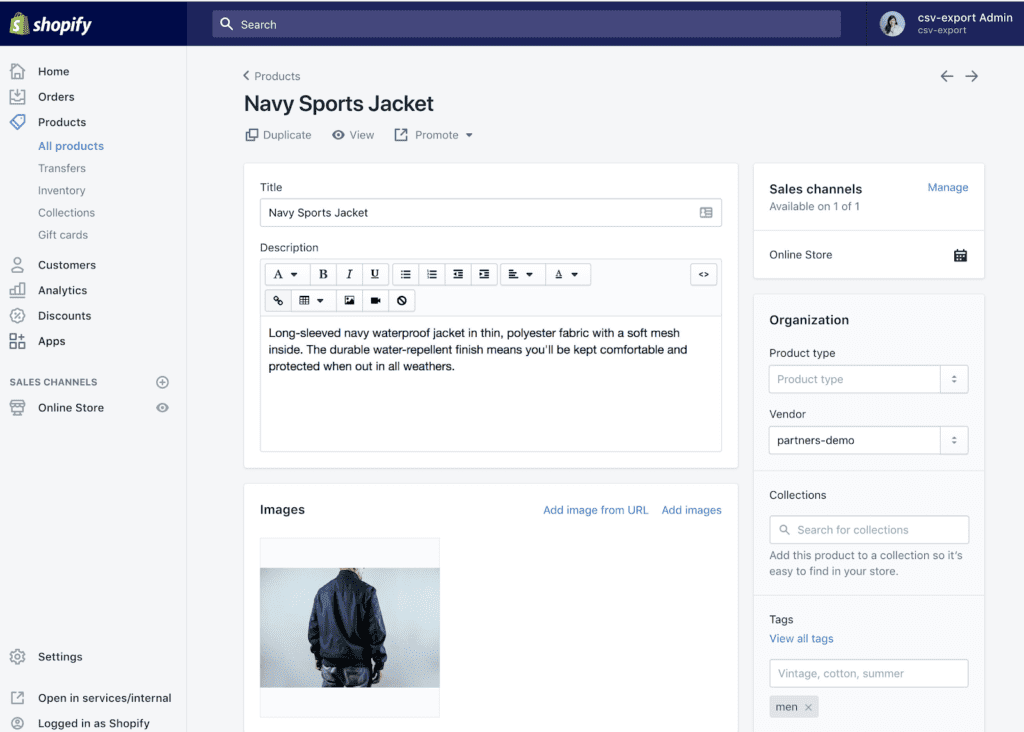 In Shopify, go to the Products tab and add in your products.
Using WooCommerce? Again, go to the Products tab and click "Add New" to create new product listings or import a spreadsheet of your products.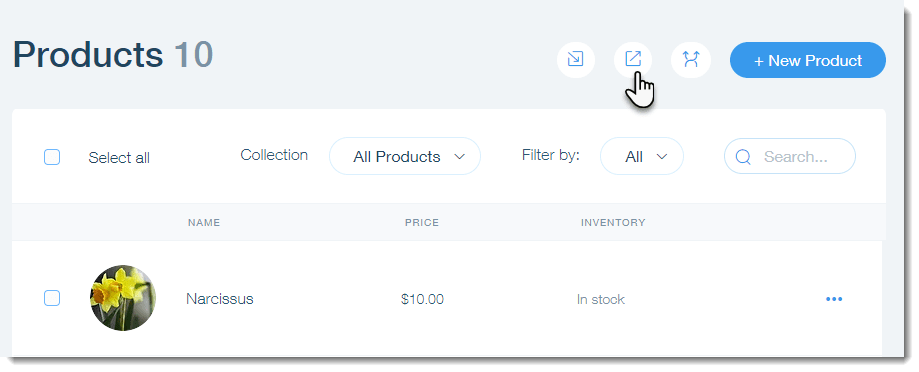 Uploading products in Wix is a similar story – go to the Products tab and click "+ New Product" to get started.
5. Order Packaging and Sort Out Shipping and Storage
The devil is in the detail.
While trying to get your head around domain names and importing products, you might have forgotten that you're selling a real-life product that needs to be sent out to customers.
This means you'll need to package your products.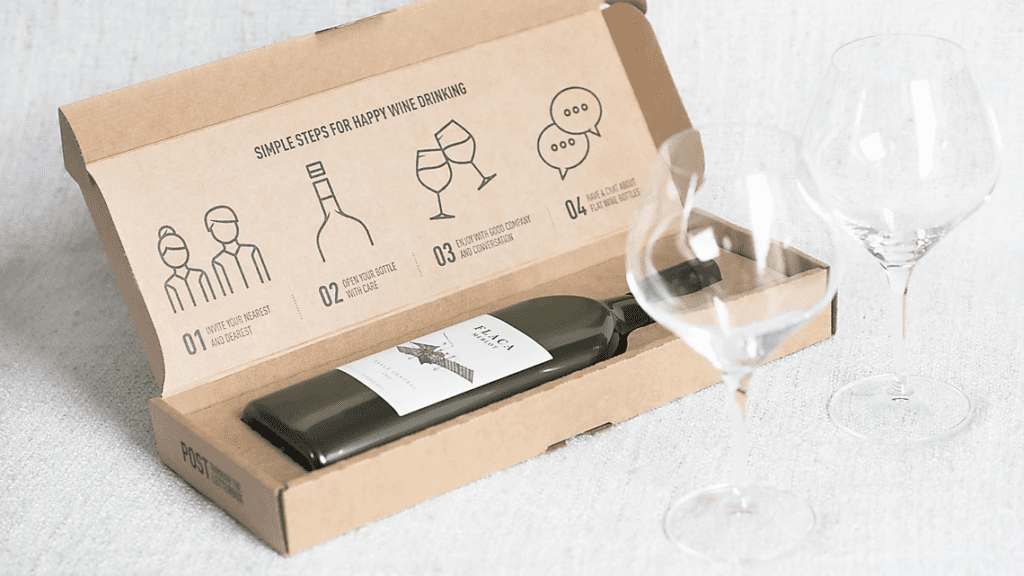 Think about what size packaging you need and whether you want branded packaging or not. What about eco-friendly packaging? Or labels with your businesses' logo, social handles, and website on?
You can buy packaging from most suppliers, including online suppliers. Getting a few different samples to start with will help you decide what look and feel you want your physical products to have when customers receive them.
Then, you need to choose a shipping provider. We're talking about providers like UPS, FedEx, and even Postmates. Each one will come with a different price tag and shipping policies, so be sure to check those out before you make a decision.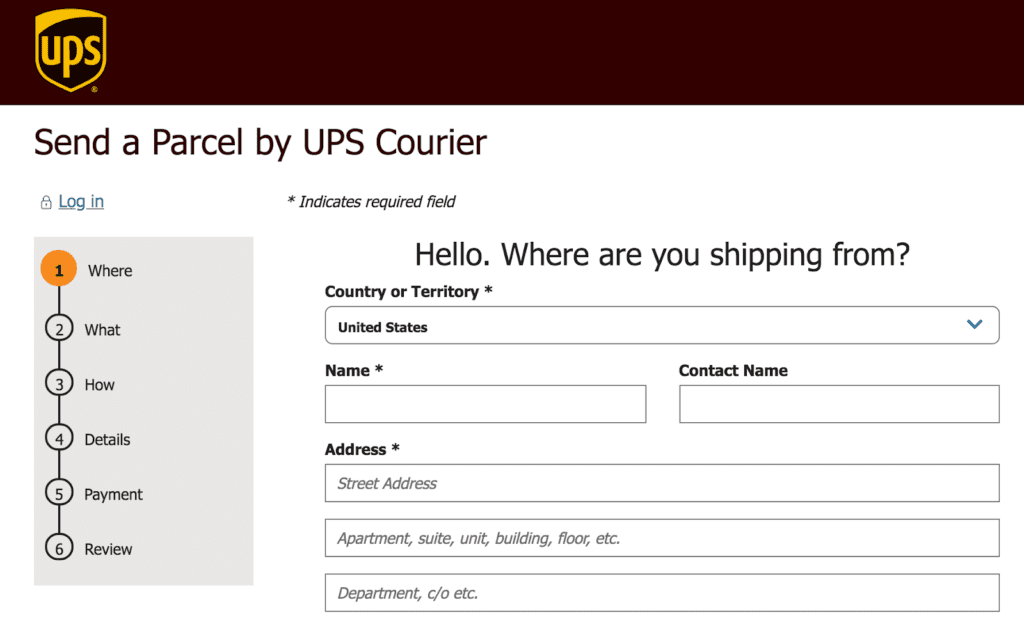 The cost of shipping your products will vary depending on the packaging you're using, how big and heavy the items are, and where your customers are based. Remember to factor in shipping costs when pricing your products online or add on a shipping fee so you don't lose out on any money.
6. Make Sure You Have a Payment Gateway Connected
Payment gateways allow you to securely take money from your customers online.
Most of the ecommerce platforms that are available have their own payment gateways that you can start using straight away.
For example, the default gateway for Shopify is Shopify Payments, but you can also connect up your own, like PayPal or Stripe.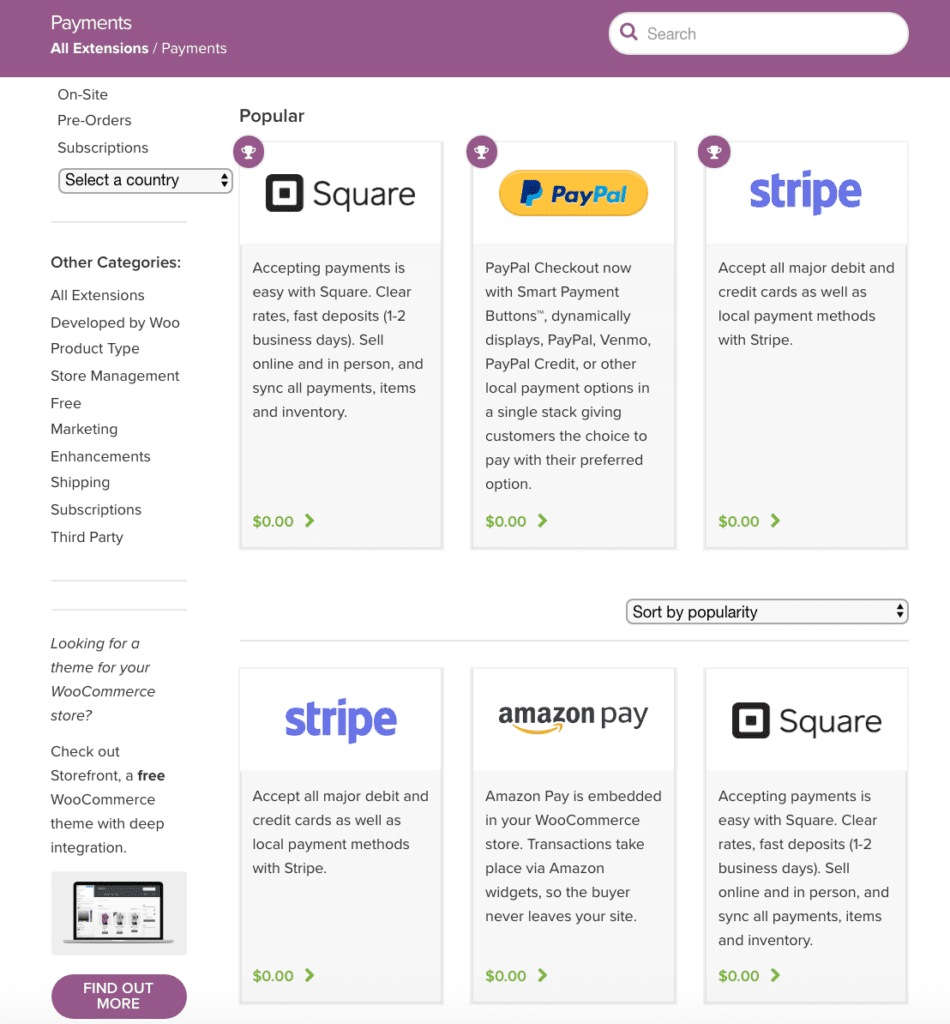 If you're using WooCommerce, you have the option to connect to any of these payment gateways (they also provide an insight into some of the options you have for other platforms, too).
7. Publish Your Website and Promote It! 
The final step is hitting the "publish" button on your website so it's live and your customers can visit it (and start buying!). Here's our selection of the best Shopify apps to help you sell more.
When it's out there for everyone to see, you're going to want to show it off, right?
That means doing a little bit of marketing here and there to make sure your regular customers know about it, but also to attract potential new customers.
There are plenty of ways you can promote your ecommerce website, including: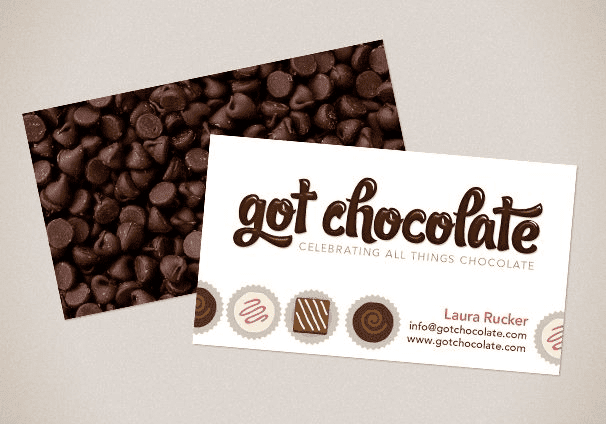 Best Practices for Ensuring Your Ecommerce Website Thrives
This is just the beginning of your online selling adventure.
You've got your virtual store set up and your products are ready to be shipped, but what's next? How do you make sure your ecommerce website thrives both during tricky times like now and long into the future?
Here are some tips on what is ecommerce marketing:
Keep It Simple 
You don't have to make your website an all-singing, all-dancing affair.
Instead, just make sure you have the important information you need about your products and make the buying process as seamless as possible (dedicated ecommerce platforms help do this as they automatically create a buying journey for customers, complete with product pages, a checkout page, and a payment gateway).
Be On Brand
Your loyal customers are more likely to feel comfortable and safe buying from you online if your online store closely resembles your brick-and-mortar store.
This means using similar branding for both, including the same logo and color schemes, and a similar product selection.
Share Your Story
Small businesses usually have great stories behind them.
Use your ecommerce website to tell customers and potential customers a bit more about who you are and what you do. This will help you create solid relationships, which is so important in the digital age.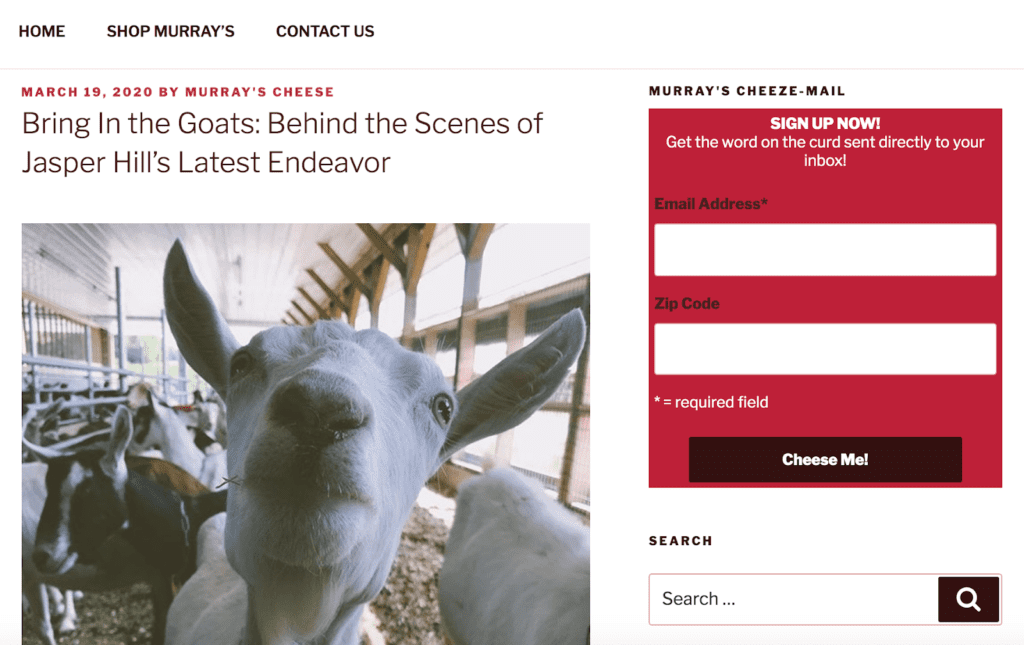 Take a leaf out of Murray's Cheese's book. Their ecommerce website is a hub of information about the brand, including their fascinating backstory and insights into the lives of their key members of staff.
Keep It Updated
Keeping your online store fresh and exciting means customers will regularly check back to see if you've got new products. So, make sure you upload new product lines as soon as they come in and make sure you clearly state when products are out of stock to avoid any disappointment.
Outline the Finer Details
Building a successful ecommerce website is all about nurturing customer relationships. To do this, you have to be open and transparent about things like your shipping policy and costs, your returns policy, and any other small print that's applicable to your business.
Some consumers are still hesitant to buy online, but offering them reassurances like this will give them a gentle nudge in the right direction while helping to build that all-important trust factor.
Continue to Promote It
Get more sales by continuing to share your website across social media and any other promotional channels you use.
On top of this, you can write blog posts or articles to keep customers updated on what you're doing and when new product lines are out. Not only will this keep your site fresh and interesting, but it will help make it more visible in the search engines (like Google).
From Brick-and-Mortar to Online Selling Success
Taking your brick-and-mortar store online doesn't have to be scary.
In fact, it can open up so many more business opportunities, especially during difficult times like now. An increasing number of people are turning to online shopping, and there's no doubt that this will continue to be the norm for a long time. Just keep an eye on the top ecommerce metrics and you should be fine.
So, if you want to continue to serve your loyal customers and expand your reach to a wider audience, creating an ecommerce website is the perfect solution.
Follow the steps we've laid out here, from choosing an ecommerce platform to promoting your online store, and you'll be up and running in no time at all.
The next thing you'll want to do is launch an email strategy for your new ecommerce website. Brevo's Marketing Platform has you covered for both transactional and promotional emails. Try Brevo by signing up to our free plan.