Reading time about 15 min

There are countless Shopify apps to choose from. When starting out on the most popular ecommerce platform, it's hard to know what functionalities you need and what customers want. Usually, store owners go for the basics and leave it at that.
However, whether you're dropshipping or making your own products, your Shopify store's success depends on the shopping experience you provide. So we picked a few of the best Shopify apps that will add value, make customers happier, and boost sales.
These apps made our list because of their score on the Shopify marketplace, the number of reviews they've received, their user friendliness, and features.
Want to create the best possible visitor experience and maximize your chances of conversion? These are the Shopify apps you need to make it happen.
25 Best Shopify Apps to Improve Your Store
Email Marketing & Communication
Brevo is a CRM Shopify app, providing a full range of tools for communication with customers. Email marketing (Shopify newsletter, Shopify abandoned cart emails, transactional, etc.) and automation, SMS marketing, chat, and signup forms all work together so you can take good care of your clients and sell more.
For other options see our picks for the best email marketing apps for Shopify.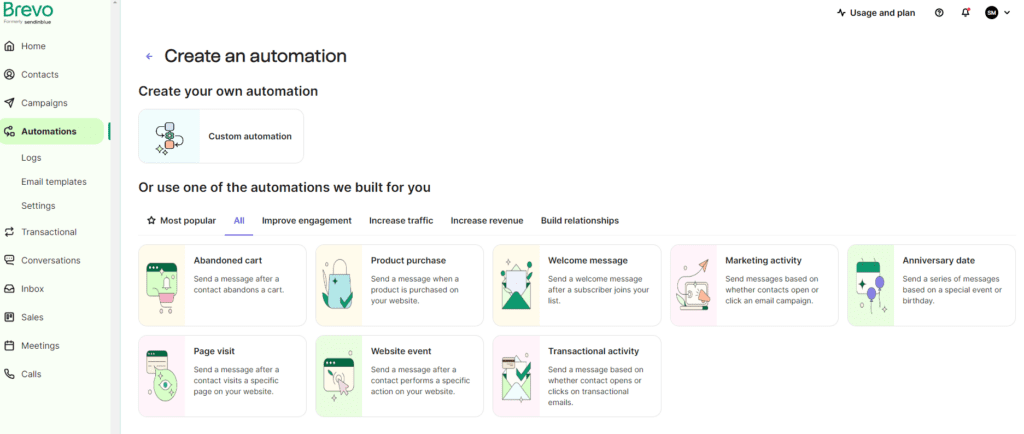 Driving Traffic and Website Engagement
This Shopify app enables you to collect cookie consent through a customizable popup or bar, and manage it in accordance with GDPR. Visitors also have access to their data and the right to be forgotten. It makes you GDPR-compliant, a necessity if you sell in the EU.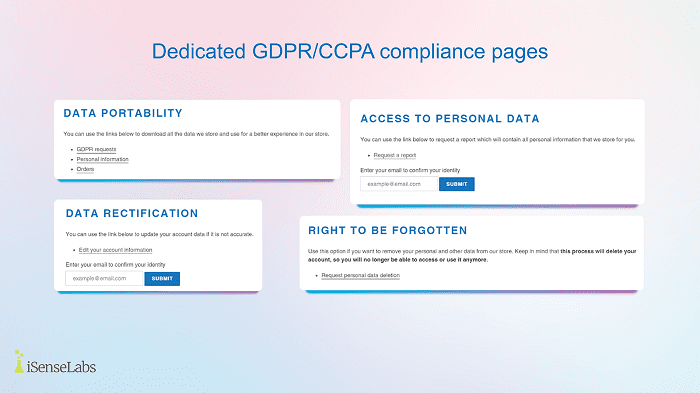 This app helps people find what they need faster and easier on your website. That's essential if you don't want frustrated visitors going to the competition. The app's functionality includes smart search, visual search, filters, autocomplete, product recommendations, as well as upsells and cross-sells.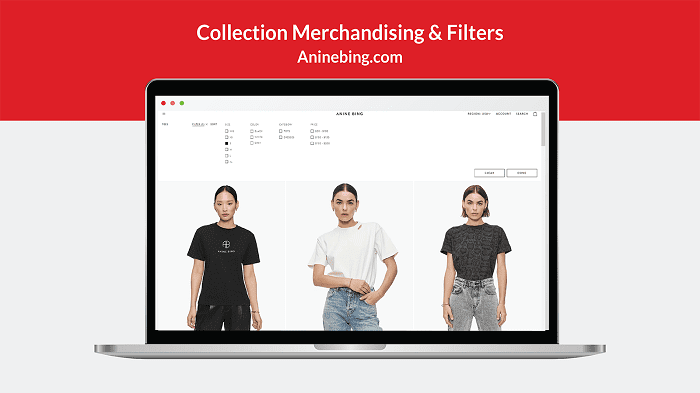 PushOwl gives you push notifications to re-engage site visitors even without email. Recover abandoned carts, alert for back in stock or new products. You can also give instant updates about shipping or run flash sales. The messages are sent to the browser on desktop or mobile devices.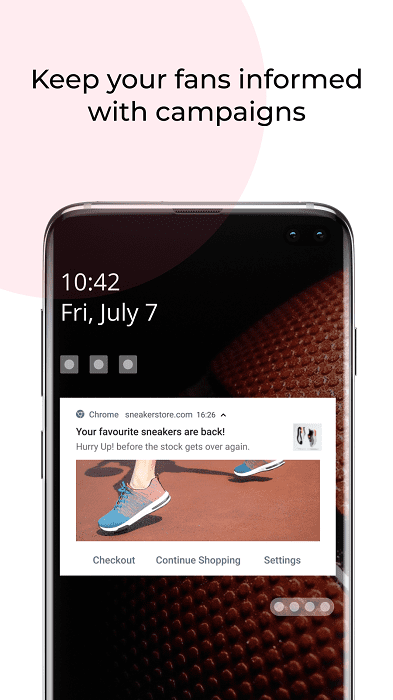 A SEO Shopify app will help you improve ranking, visibility and clicks in search engines. With search engine optimization, your organic traffic will increase so you can optimize your ad spend. SEO Booster helps with product descriptions, image alt texts, broken links, page speed, and more. It also offers bulk edits and automations to save you time and effort.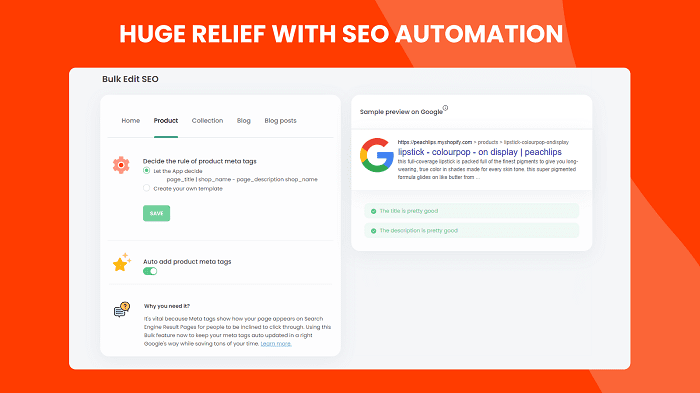 If you sell in more than one country, customers would enjoy accessing your shop in their preferred language. Seeing prices in a currency of choice also helps them compare and make a buying decision easier. Transcy helps by translating your website content (including reviews, banners, and images with text) based on the visitor's location. There's also a switch available for your home page from where people can actively choose how to see the site.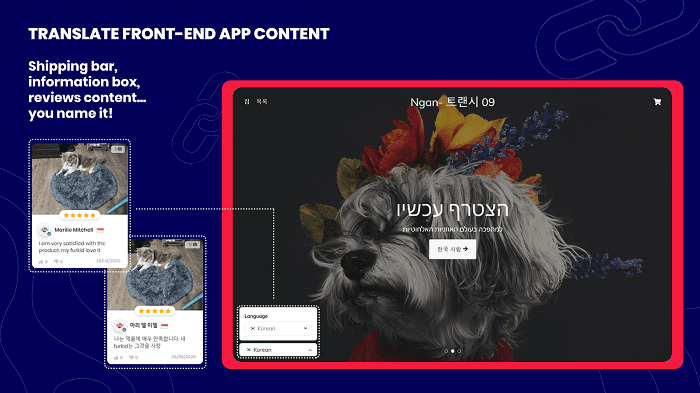 Merchandising
Merchandising in ecommerce marketing is about displaying your products in the best possible way. That means giving customers more and more options to see the product in detail and make up for the missing touch and feel.
The Kiwi Shopify app specializes in size charts that recommend the best fit for a custom's measurements. This makes choosing easier, increasing conversions and decreasing returns. You can fully customize the size charts displayed to your shoppers in line with your products and brand.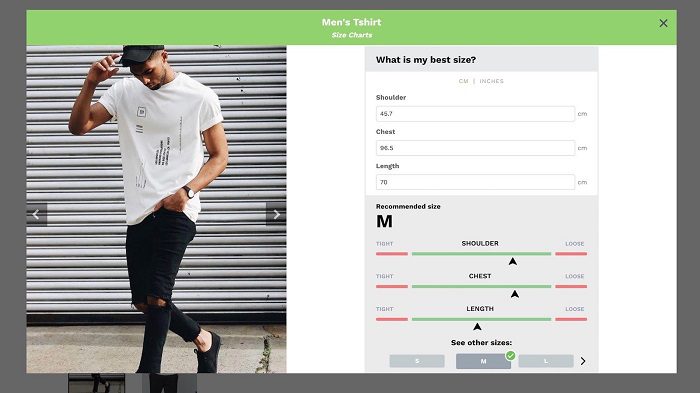 Lookbooks let you feature your products in lifestyle shots or setups so customers see how to wear or use them. This would increase conversion rates because it makes the benefits of the products more visible. Nitro is a Shopify app that lets you create lookbooks on product or blog pages, and tag shoppable products.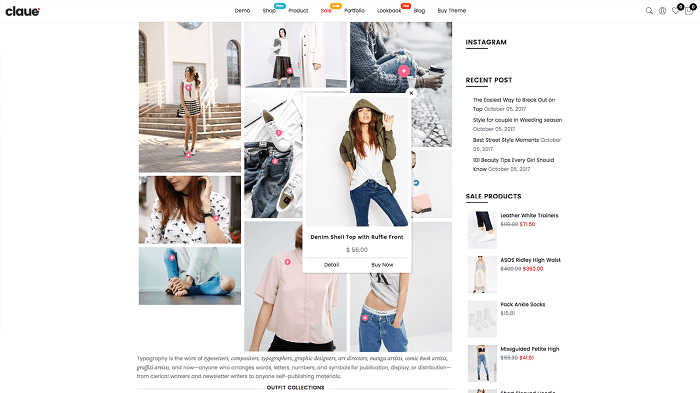 This Shopify app turns your Instagram content — both owned and user-generated — into shoppable galleries on your site. This adds visual appeal and converts customers as social proof. You can also track sales from influencers with this app.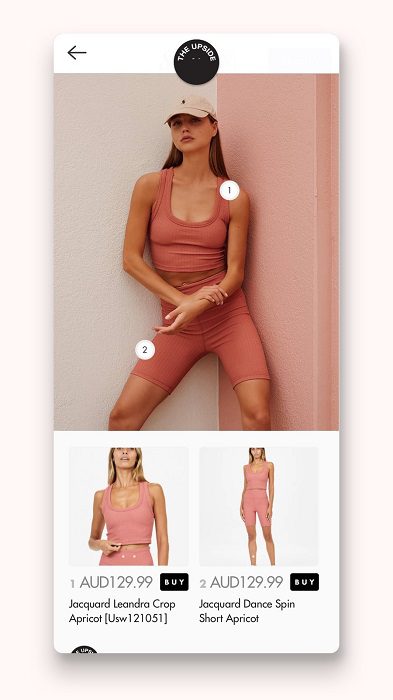 Quizzes are a great way to engage casual browsers and turn them into customers. An app like Quizify lets you ask questions and recommend products based on the customer's needs. It's fun and helps people overcome doubts about the products, if any. You also get to know your site visitors better and can fine-tune your marketing.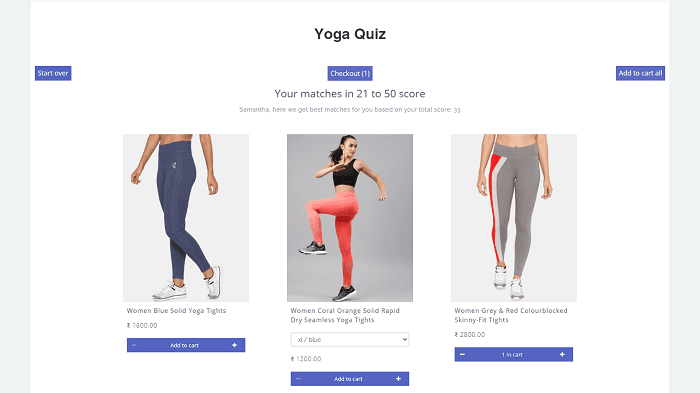 If you want to offer customizable products, this Shopify app will help you. It has many options for customization like price add-ons, multiple choice, file uploads, color swatches, and more. From prescription glasses to personalized gifts, and from tailored clothing to pizza, you can get more orders if you make it easy for people to order customized products.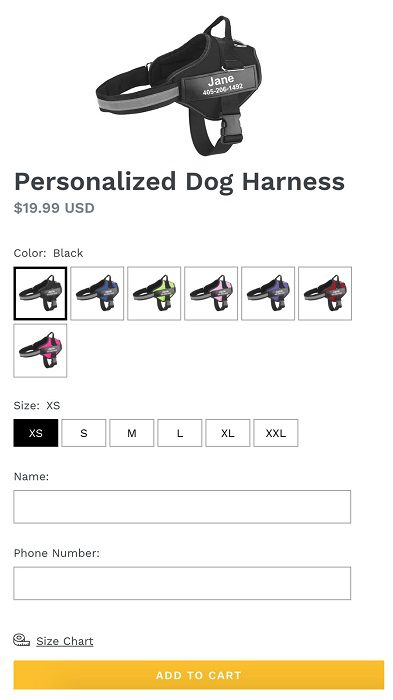 Bulk discounts, tiered pricing (different percentage off depending on quantity), and cart upsells (buy 1 more to get a better price per item) drive higher average order value. The Bulk Discount Now app lets you apply quantity breaks to specific items or across your store. It also displays a discount table on your product pages so customers see the benefit clearly.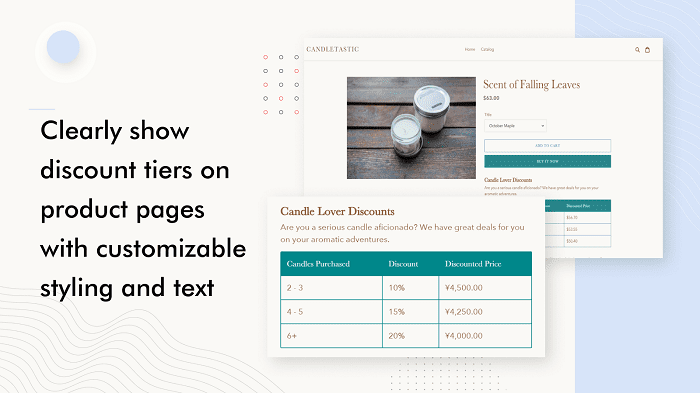 If you sell food items on Shopify, recipes are a must-have content. They inspire various uses of the products and help convert more hesitant customers. The Recipe Kit app creates SEO-friendly, shoppable, and shareable recipe cards to put on your product pages or blog. You'll get more traffic, more brand awareness, and more sales.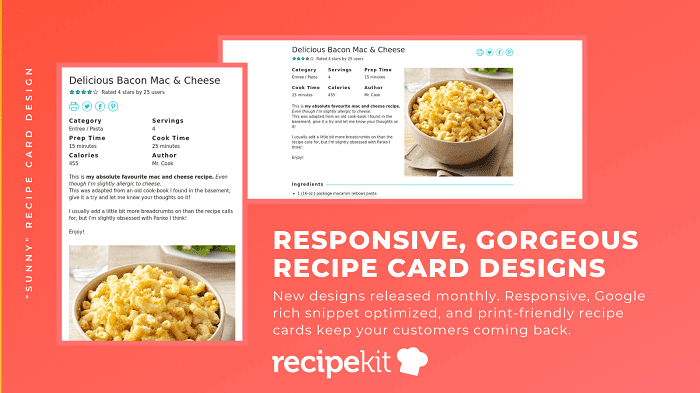 Conversion
How can you increase conversion even more? Ecommerce optimization is done by adding functionalities and options that will make shopping more convenient for your customers.
Wishlist Plus is a Shopify app that adds a wishlist functionality to your ecommerce store. People can save items they like even without registering, which is a great convenience. The app integrates with your CRM so you can retarget visitors later via email marketing or Facebook ads.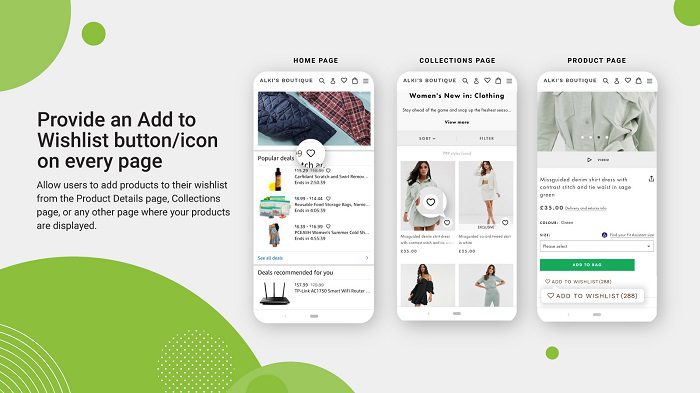 Chatra lets you assist your website visitors live and boost sales. You can engage customers hesitating to checkout or by any other trigger. It integrates with Facebook messenger and has chatbots for when you're unavailable.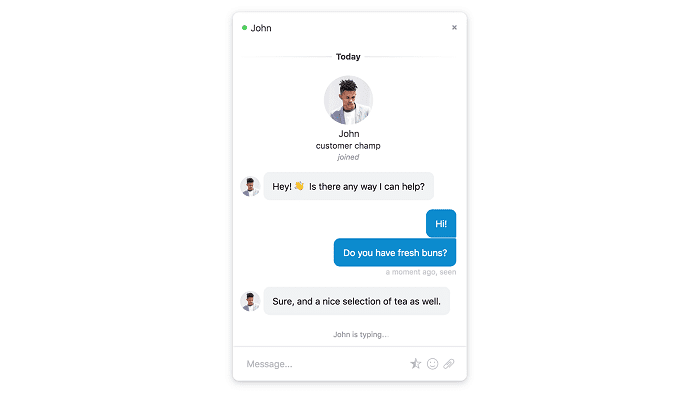 16. DataFeedWatch
DataFeedWatch is a leading feed marketing solution combining data transformation with help and advice that empowers merchants, agencies, and enterprises to succeed on ecommerce channels. Businesses can use this tool to transform their product data and meet the requirements of over 2,000 shopping channels with high-quality integrations.
Intuitive and easy to use, DataFeedWatch gives merchants the tools needed to achieve greater visibility and ROAS from their eCommerce campaigns on Google, Facebook, Amazon, and various other shopping platforms. It's a simple solution for anyone looking to cut back on the time spent maintaining their data feeds while surpassing their competition.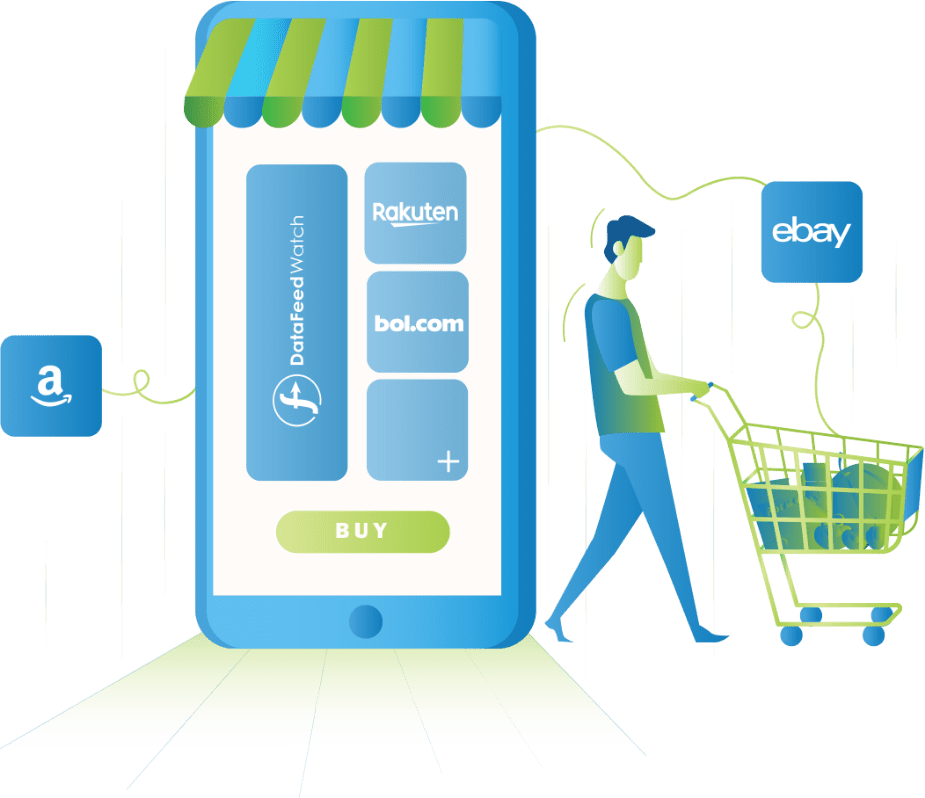 If you want to add events, classes, workshops, or bookings to your Shopify store, consider using an event booking app like Experiences. It gives you a customizable booking widget and event management dashboard, and sends reminders to participants. It makes it easy to diversify your product offering and build audience engagement.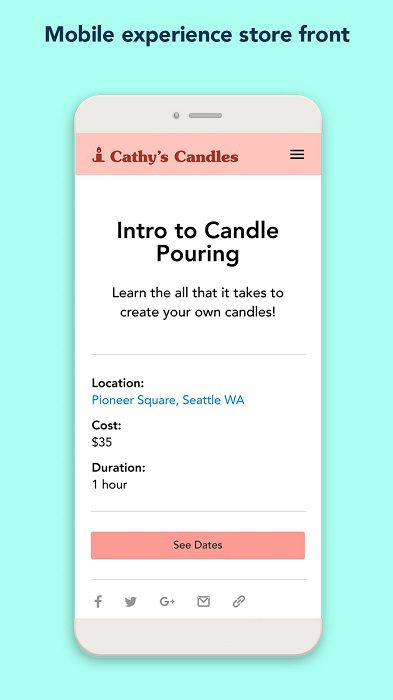 To stay competitive, you probably monitor competitor prices. The Prisync Shopify app does that for you and even automates price adjustments by rules you set, i.e. runs dynamic pricing. It also tracks price changes and informs your pricing strategy while keeping an eye on profitability.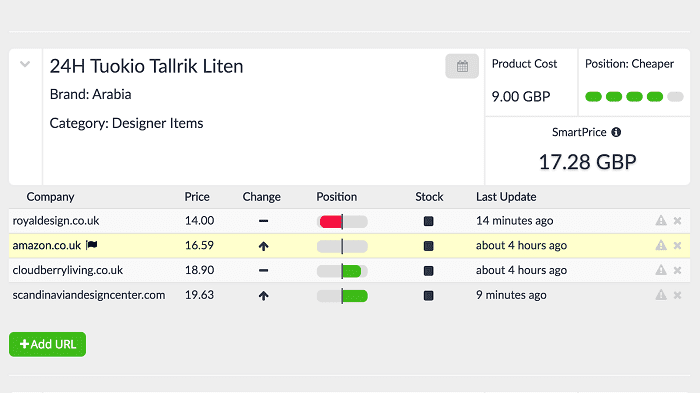 Loox automatically asks for feedback, and displays user-generated content and customer reviews on your site. It also integrates with Google Shopping, rich snippets, and Facebook to drive you more traffic. And you can reward referrers with store credit.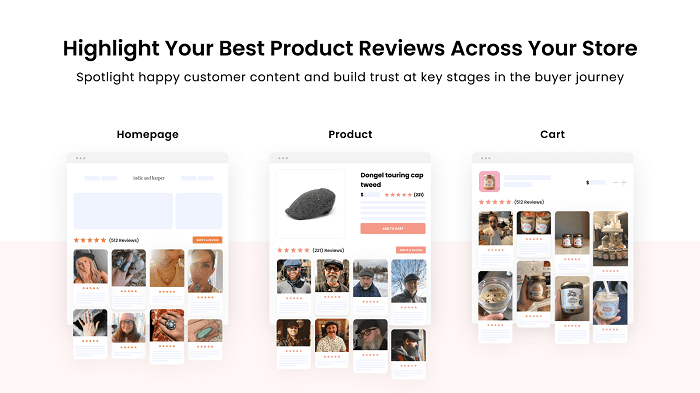 This Shopify app enables upsells and cross-sells on product pages, checkout, etc. It recommends products frequently bought together and offers price deals. It can help you increase your average order value without increasing your traffic.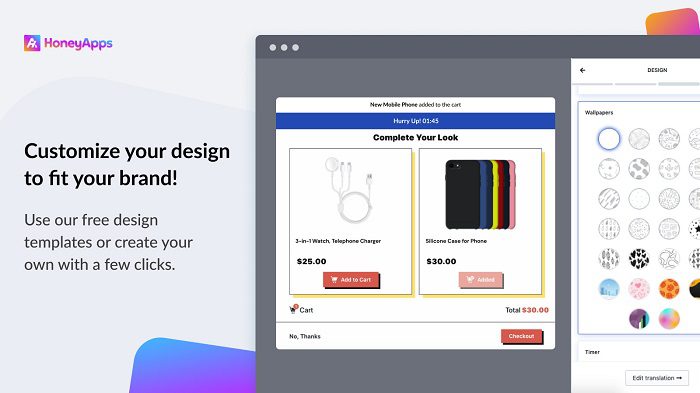 Loyalty
Customer retention and loyalty are important for any Shopify online store that wants to stay in business longer and be profitable. The apps below aim to bring you returning customers and repeat sales without denting your marketing budget for new customer acquisition.
Yotpo makes creating a referral program easy. Set up refer-a-friend incentive or VIP rewards tiers to engage your biggest fans. Yotpo also makes it possible to redeem discount codes from your loyalty program. This way, you earn new customers and drive sales while making the old ones happy.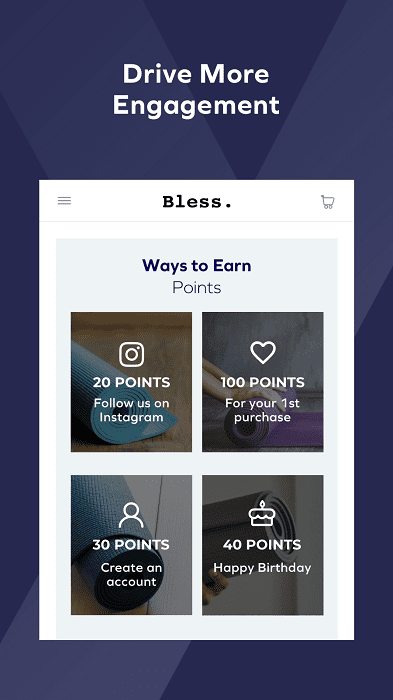 Subscriptions are great for ecommerce businesses. They keep customers for long, and drive stable revenue. If your products are suitable for recurring order, Bold Subscriptions will help you bill those recurring payments. It offers many control options to fit customer's needs and the ability to checkout both subscription and one-off purchases together.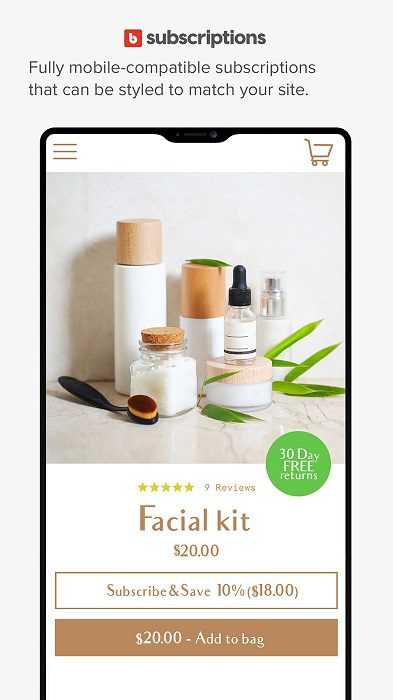 Metrilo tracks and analyzes customer behavior on your Shopify store to give you insights about retention and how you can influence it. It shows what products, campaigns, and mediums drive customer loyalty so you can gear your marketing efforts for more repeat sales. You'll also see when people place their next order and time your email marketing better.

Returns and inventory
What happens after a sale is important for your overall success. Inventory management and handling returns can be unnecessary bottlenecks that bring down an otherwise great brand.
A smooth and accessible return process adds a lot to customer experience. Even if they have to return an item, it shouldn't be such a trouble that it drives people away for good. The Returnly Shopify app automates much of it and helps you manage returned orders. It also helps you set up a self-service returns center and provides return labels.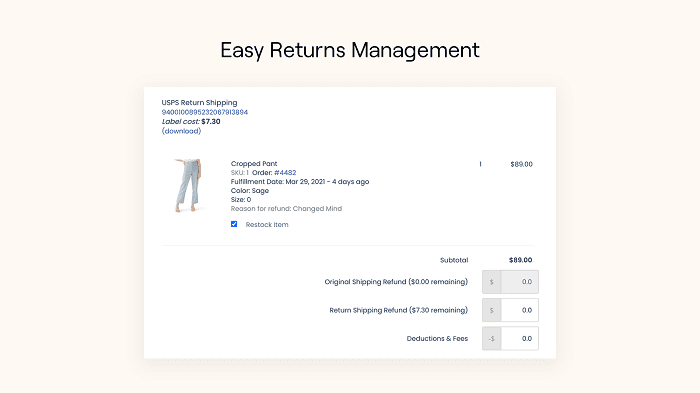 Katana offers inventory management, production planning, raw material allocation and more for makers selling on Shopify. If you make your own products, this app can streamline your production process and keep you in control of raw materials, ready inventory and orders.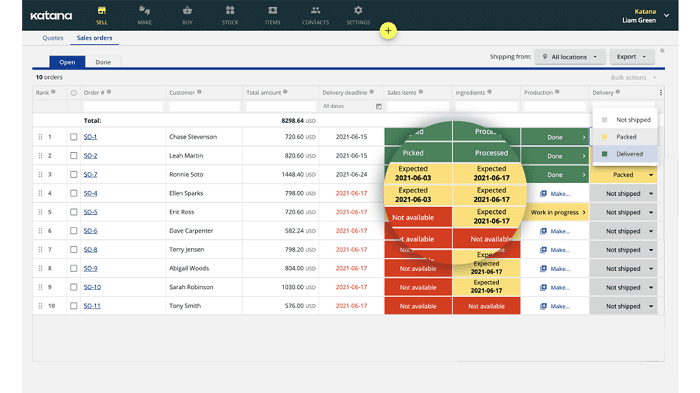 Using sales channels like Amazon, eBay, etsy, Shopify, and more? The Trunk app syncs your inventory across them all so you don't oversell. It's real-time and supports bundles. This way you can grow on many platforms without making a mess of your stock.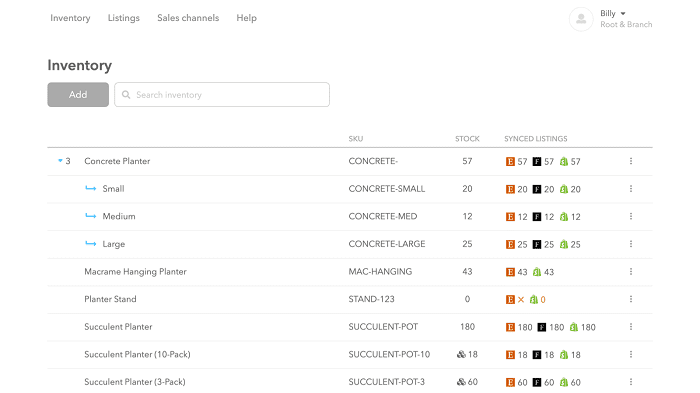 Maximize Sales Potential with the Best Shopify Apps
The apps listed mostly have free and paid plans, and all have ready plugins for Shopify for easy integration.
But what about ecommerce marketing?
Jumpstart your Shopify marketing today with Brevo
Email, SMS, chat, automations and more!