HTML Newsletter Editor
Create beautiful HTML newsletters the way you want using either our drag & drop editor or coding them directly in HTML.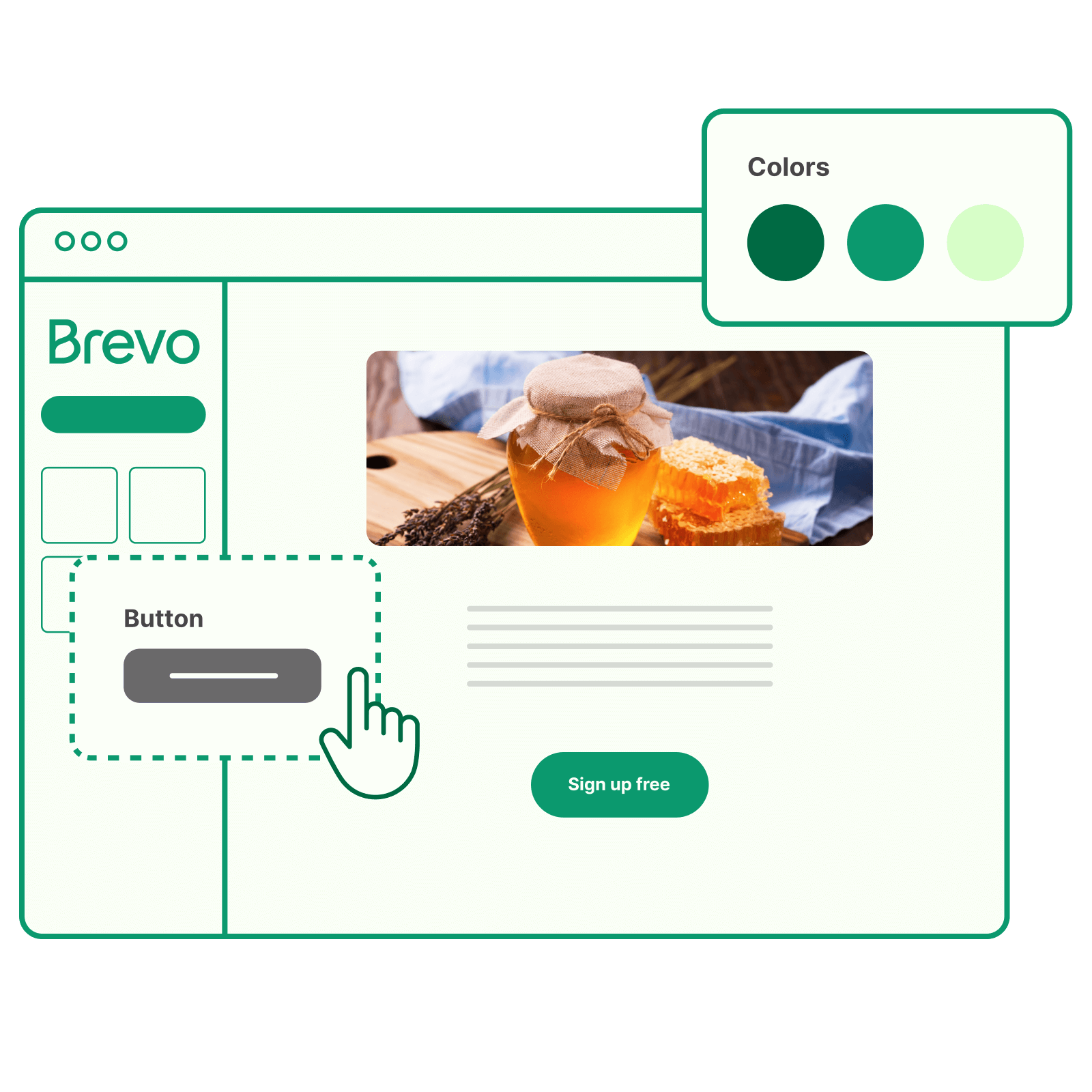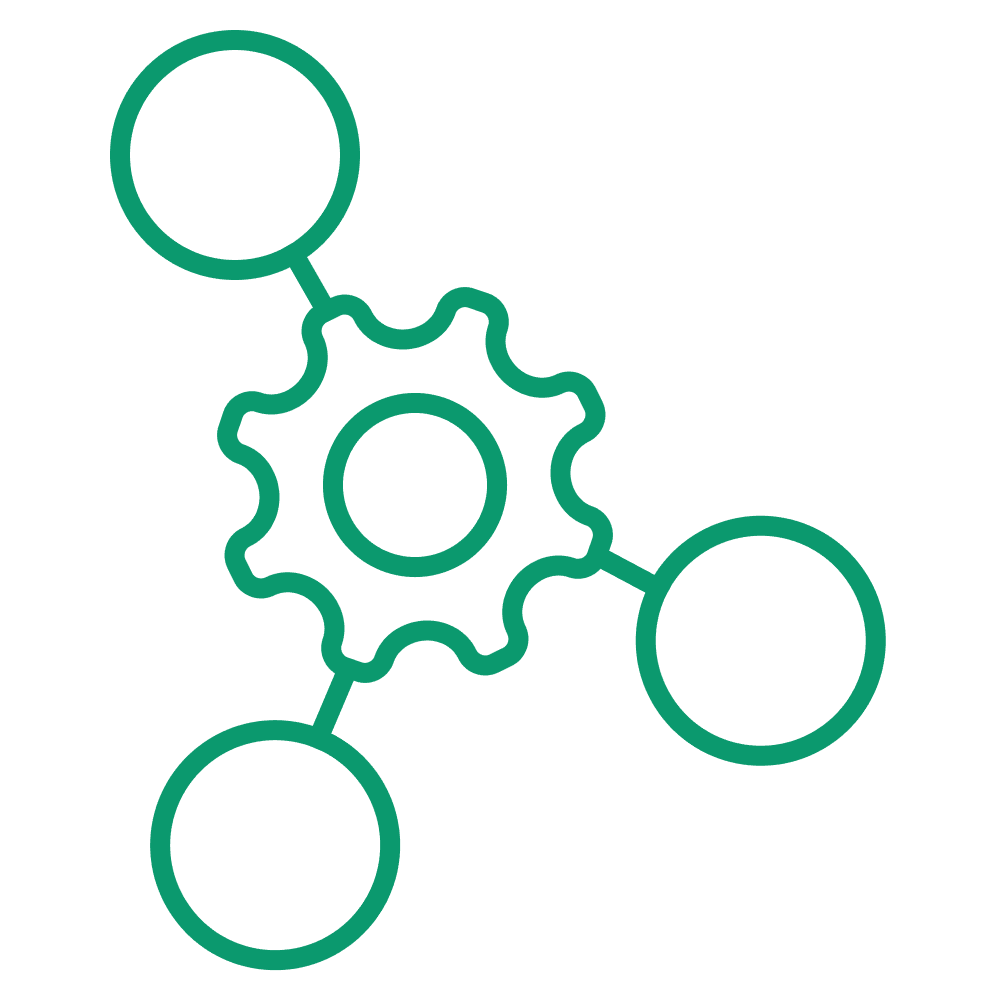 Adaptable
Get started with the drag & drop editor or gain more control by going straight to the HTML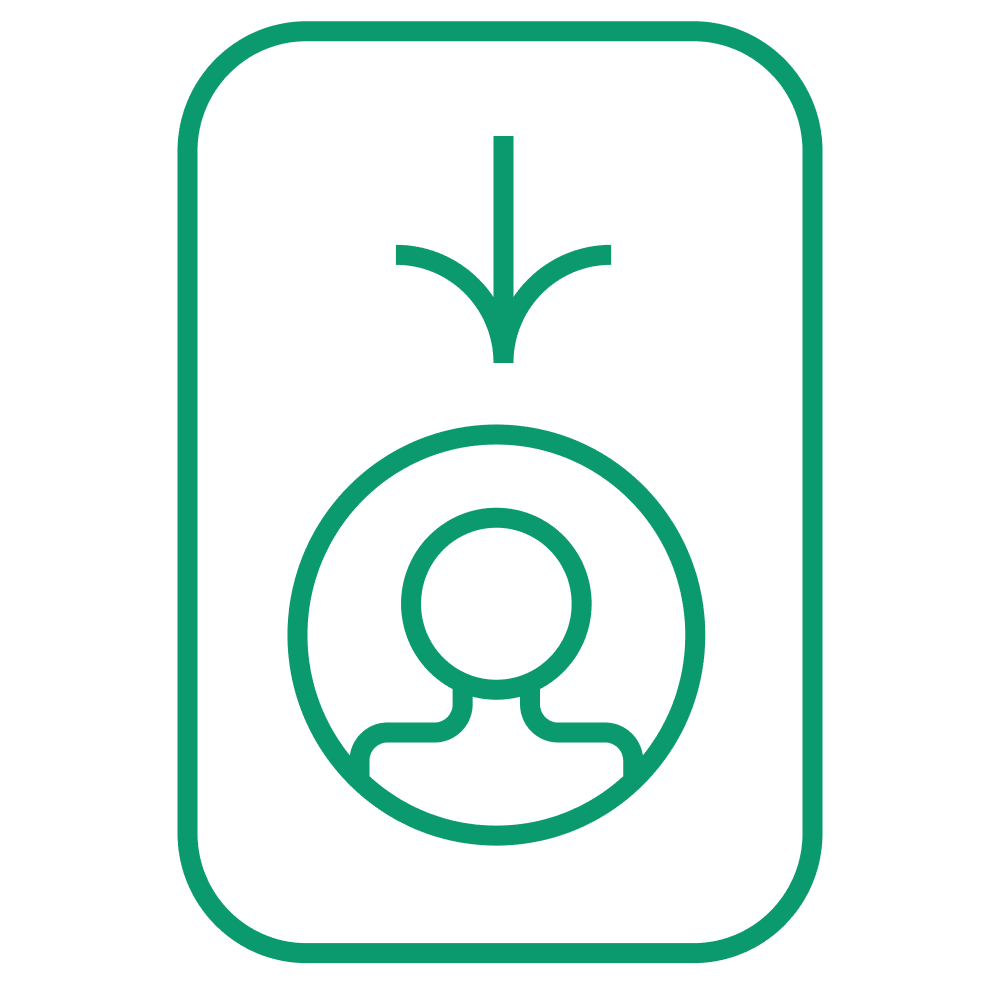 Intuitive
Built for everyone from complete beginners to expert designers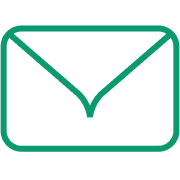 Convenient
Equipped with all the preconfigured blocks you need to build a newsletter
Design the perfect email newsletter to engage with your customers.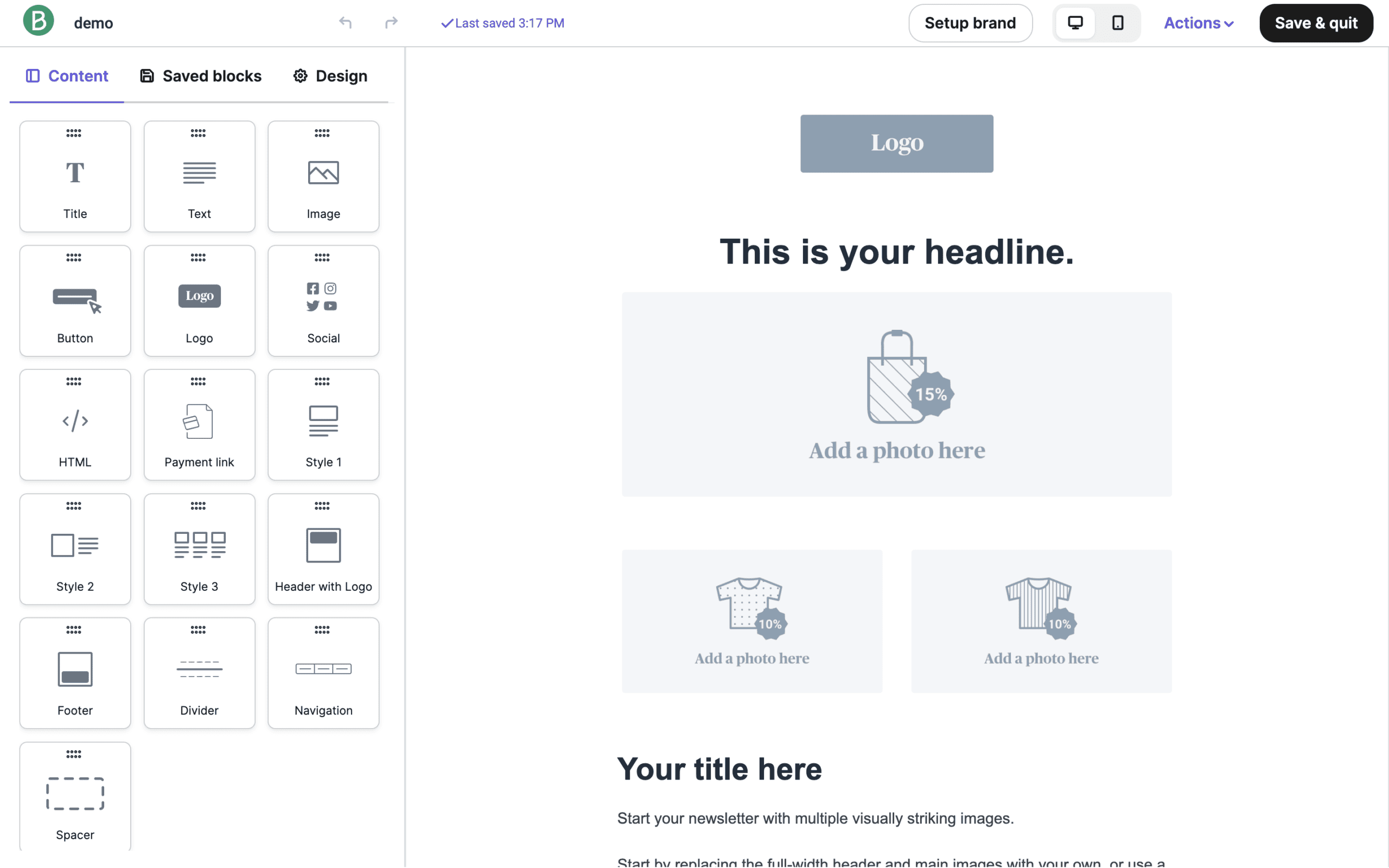 An email editor that fits users of any skill level.
Whether you prefer building emails using pre-made templates or individual design blocks in a drag & drop interface, designing them from scratch using HTML, or composing simpler emails in a rich-text editor, the Brevo (ex Sendinblue) HTML newsletter editor has what you need. Choose the design option that best fits your needs and get your email campaign ready to send in no time!
The perfect HTML newsletter editor, no matter what your needs or preferences.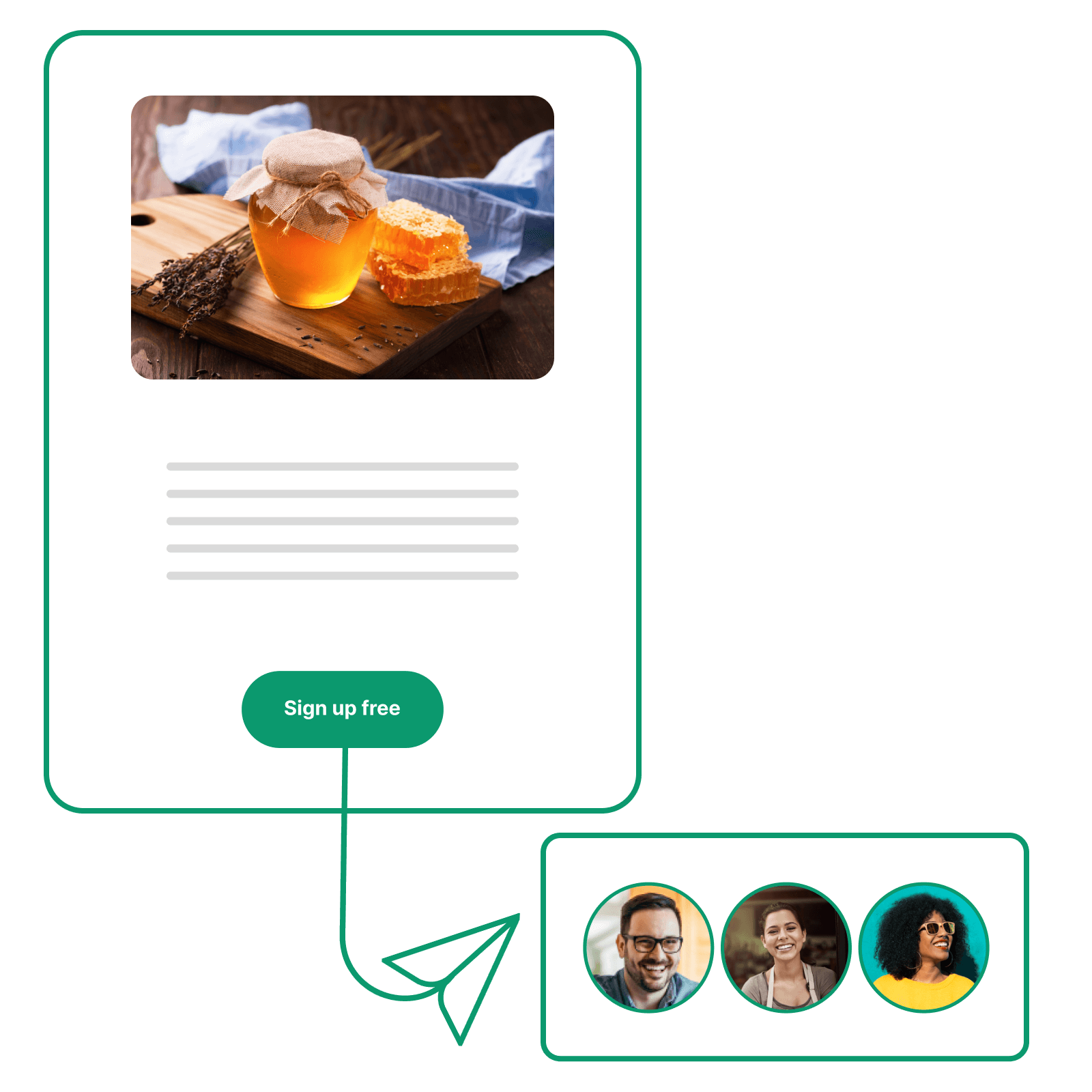 Eye-catching HTML newsletters designed the way you want, quickly and easily.
Design your HTML newsletters according to what best works for you. Create a campaign quickly and easily starting from a pre-built template in the drag and drop editor or take even more control over your design by editing your template's code with our HTML newsletter editor. Whatever your strategy or business, you can build incredible newsletters your own way with Brevo.
Build your newsletters exactly how you want them with a flexible HTML email editor.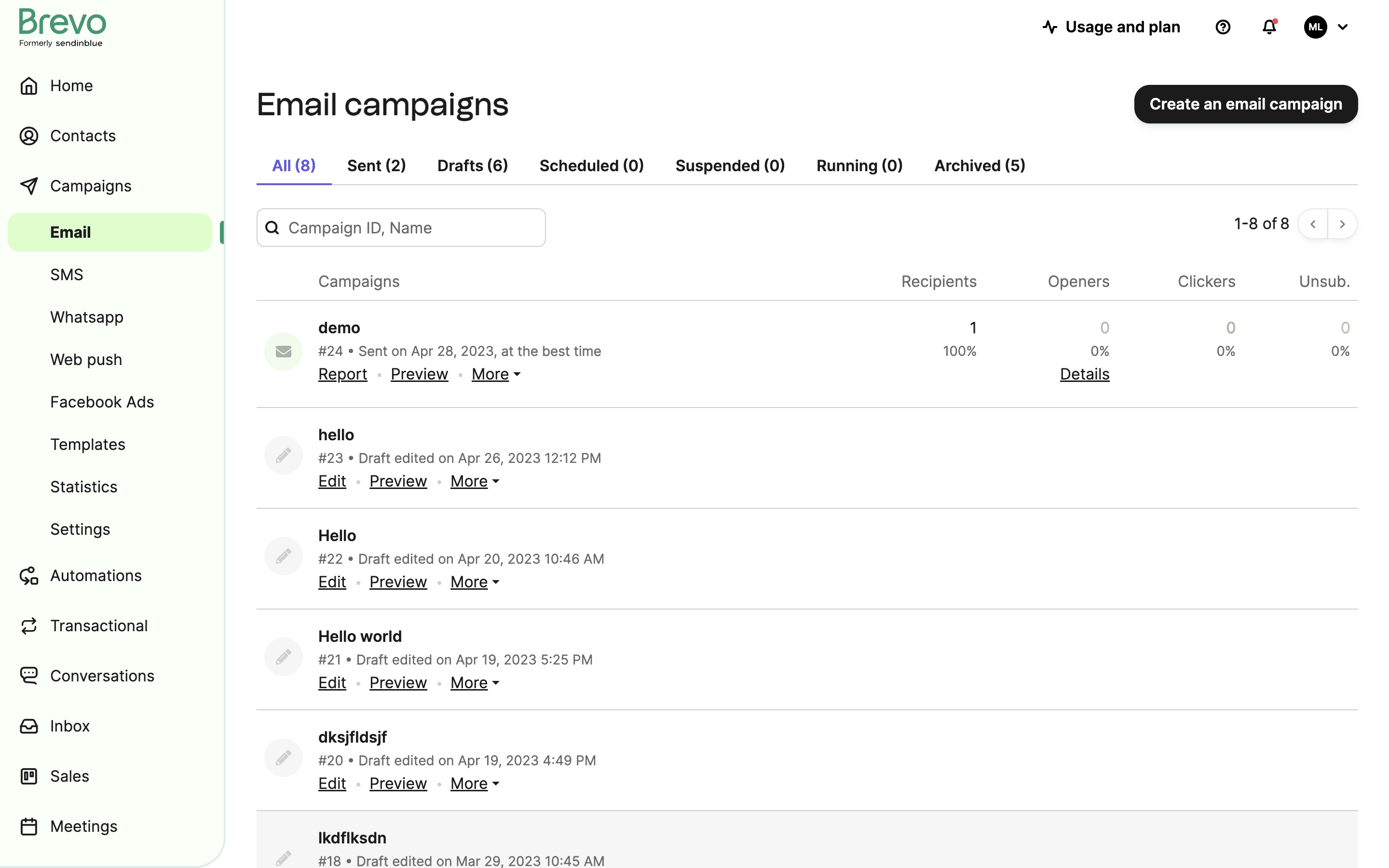 Flexibility to create campaigns that work for you.
When creating a new HTML email design for your email campaign in Brevo (ex Sendinblue), you can choose to start with the drag and drop editor, the rich text editor, or the HTML code editor. From there, you can build a professional newsletter that meets your exact needs.
Take your marketing strategy further.

Ready to find your
marketing zen?
Take the stress out of your work day with a solution that's built for you!
Get started free