Reading time about 21 min

We've done the homework for you and looked at every April holiday and theme that'll keep your audience hooked.
April is when spring is in full bloom. Your audience will naturally feel more upbeat as the weather improves.
As a result, the April newsletter themes that will get the most subscriber interest during this time of year are cheerful and uplifting in nature.
This comprehensive list of April newsletter ideas includes themes that work well for one off, weekly and monthly newsletters.
April Newsletter Themes: Holidays & Special Occasions
April has a lot of days dedicated to a particular cause or idea. Some days are meant to raise awareness on an important issue. Whilst some days are more about having fun or promoting certain kinds of activities.
Use these occasions to grab more attention by making your email newsletter content relevant.
April Fool's Day (April 1st)
April Fool's Day is the perfect time for jokes. It can be in your April newsletter subject line or in the body of text. Keep the humor on the lighter side. And let your audience know (at some point) that your silly gag is meant to get a few laughs, not lawsuits.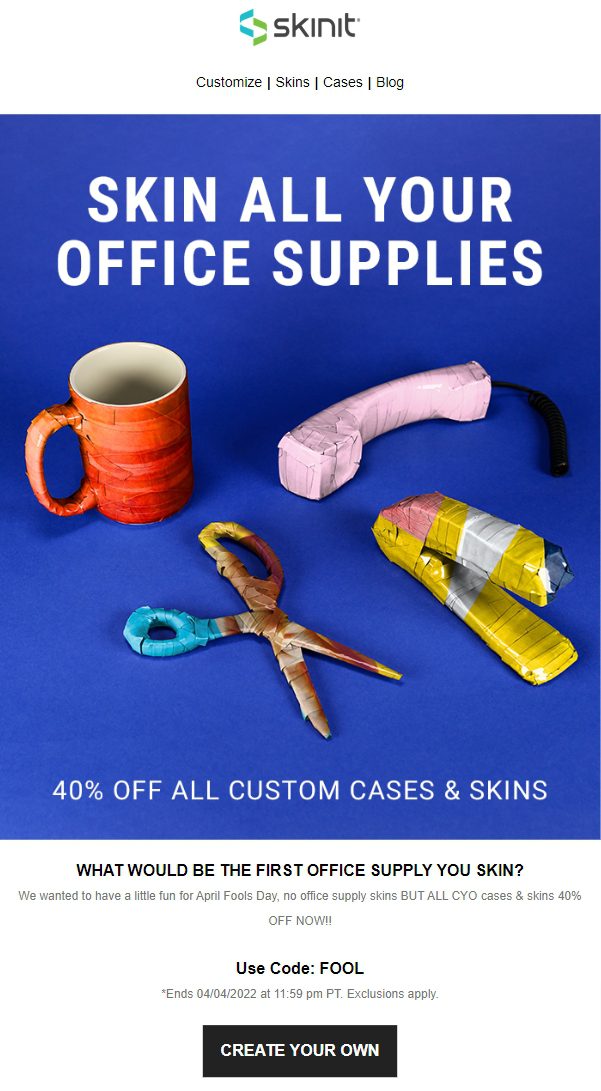 Alternatives to April Fool's Day
International Fun at Work Day
Walk to Work Day
Edible Book Day
Fossil Fool's Day
World Autism Awareness Day (April 2nd)
World Autism Awareness Day is a United Nations led initiative that brings more attention to people with autism spectrum disorder. Most conversations will center around children and their daily struggles with autism. Show your support with your own charity drive or by rallying behind a local Autism awareness campaign.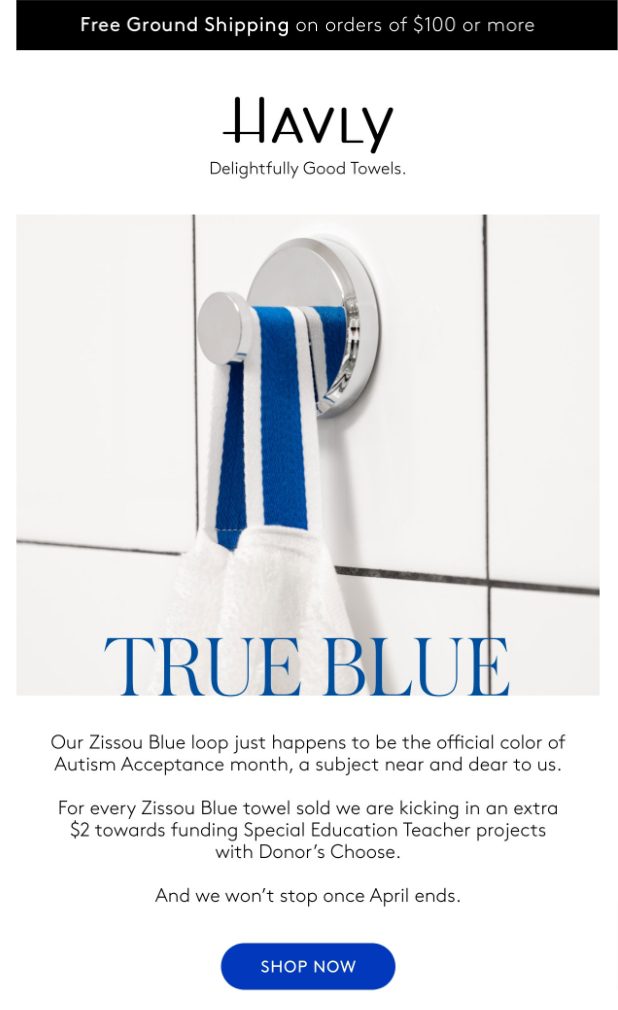 Alternatives to World Autism Awareness Day
Love Our Children Day
Children's Picture Book Day
Handmade Day
International Fact-Checking Day
World Party Day (April 3rd)
It's all in the title. World Party Day is a rather good excuse to organize your own after-hours office party. Invite your subscribers to join you in your fun night out.
Alternatives to World Party Day
Independent Artist Day
Film Score Day
Chocolate Mousse Day
Tweed Day
Find a Rainbow Day
Tell a Lie Day (April 4th)
Tell a Lie Day is yet another jokester occasion that would make a great follow up (or revenge) for an April Fool's Day prank.
Alternatives to Tell a Lie Day
Vitamin C Day
Walk Around Things Day
Hug a Newsperson Day
First Contact Day (April 5th)
Star Trek fans will not miss this for the world. First Contact Day is a fictional holiday derived from the film Star Trek: First Contact. The occasion celebrates humanity's (fictional) first contact with intelligent alien species.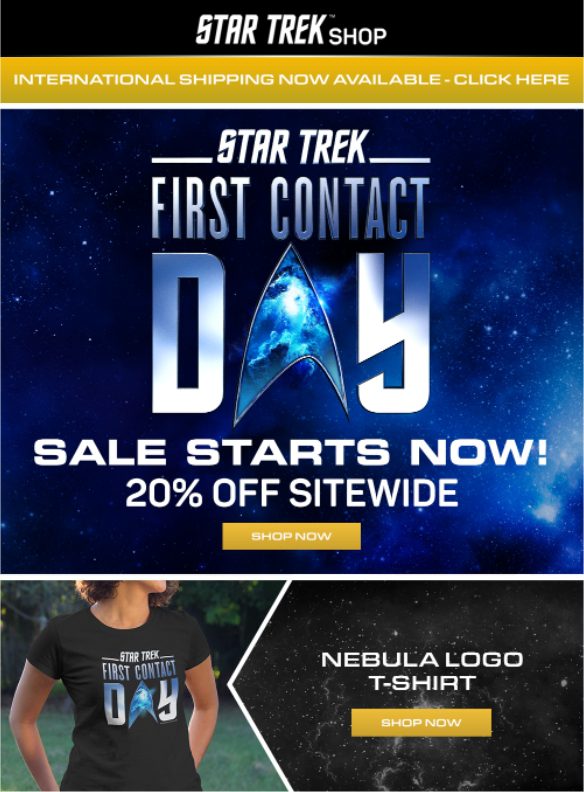 Alternatives to First Contact Day
Deep Dish Pizza Day
Flash Drive Day
Caramel Day
Day of Hope (April 6th)
Day of Hope came to be known through an awareness campaign spearheaded by the nonprofit ChildHelp. Day of Hope was originally about fighting child abuse and has since expanded to advocating for child welfare in general.
Alternatives to Day of Hope
Walking Day
Student-Athlete Day
Plan Your Epitaph Day
New Beer's Eve
Sorry Charlie Day
Beer Day (April 7th)
National Beer Day will be celebrated with plenty of alcohol. It's also a great time to let your audience know you're available for a chat. Fireside chats and informal talks are interesting tie-ins you can use to mark the occasion.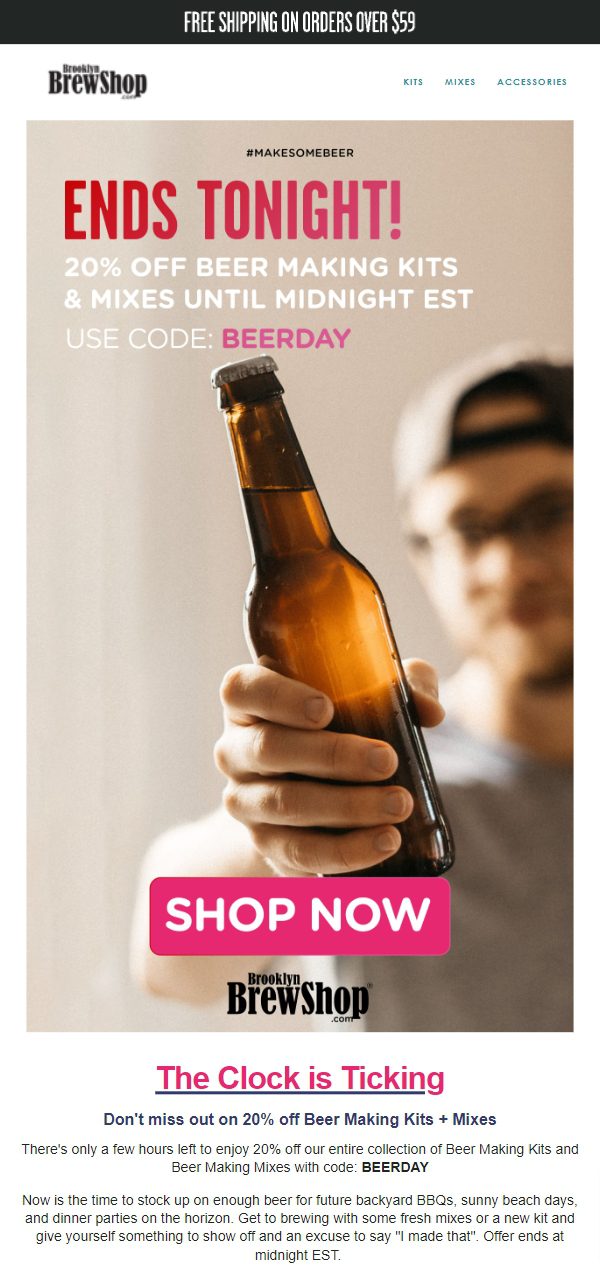 Alternatives to National Beer Day
World Health Day
Alcohol Screening Day
No Housework Day
Zoo Lovers Day (April 8th)
Zoos help preserve endangered species. They also educate and raise awareness on animal rights and conservation efforts. Zookeepers will jump at every opportunity to bring awareness to environmental issues, which makes brand partnerships easy.
Alternatives to National Zoo Lovers Day
Flower Festival (aka Buddha's Birthday)
All is Ours Day
International ASMR Day (April 9th)
Autonomous Sensory Meridian Response (ASMR) is a type of sensory experience that comes from certain types of relaxing sounds. ASMR is often associated with meditation and sleep aids.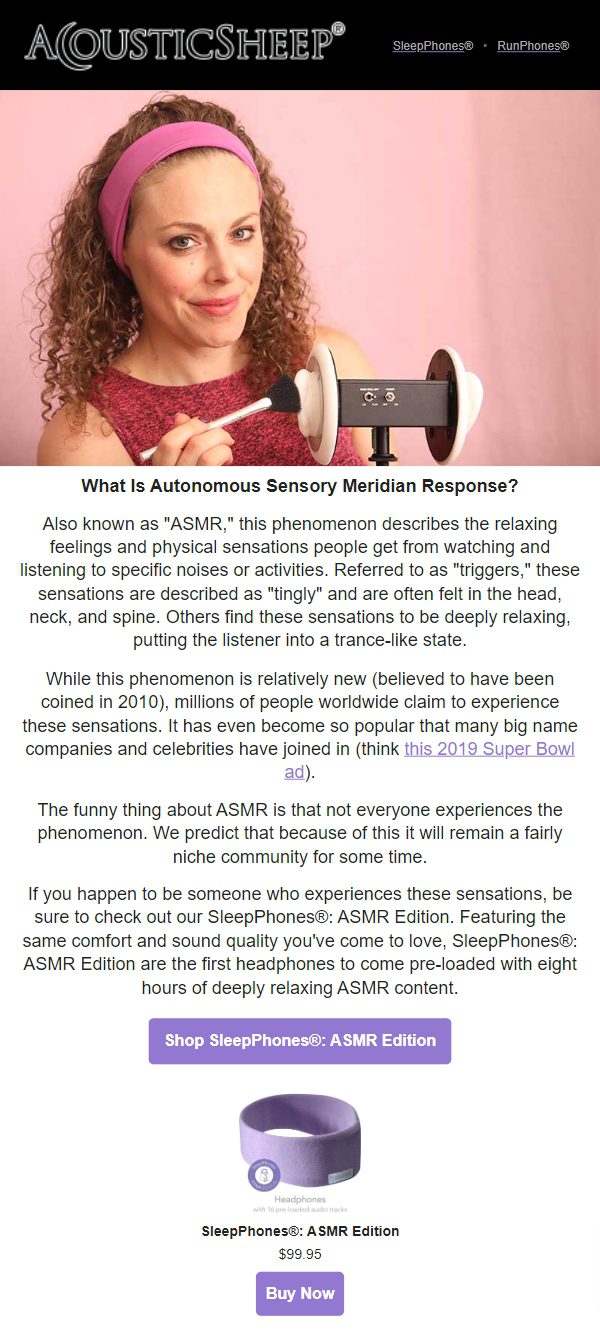 Alternatives to International ASMR Day
Name Yourself Day
Unicorn Day
Cherish an Antique Day
Siblings Day (April 10th)
Celebrating siblings – especially twins, is a hallmark of National Siblings Day. Create special offers that come in pairs to fit the occasion.
Alternatives to National Siblings Day
Golfer's Day
Farm Animals Day
Encourage a Young Writer Day
Pet Day (April 11th)
Of course, pet product brands should definitely run a campaign then, but not just them! Try to find ways to show your products as part of pet owners life or simply feature the office pets in your April newsletter. No-one said no to puppies, ever.

Alternatives to National Pet Day
Education and Sharing Day
World Parkinson's Day
International Be Kind to Lawyers Day (April 12th)
Everyone deserves to be treated with kindness and respect. Even lawyers.
Alternatives to International Be Kind to Lawyers Day
National Grilled Cheese Sandwich Day
National Licorice Day
National Scrabble Day (April 13th)
Word games are more popular than ever. It's no wonder Wordle enthusiasts love National Scrabble Day. Include fun word games in your newsletter to mark this occasion.
Alternatives to National Scrabble Day
International Day of Pink
International Moment of Laughter Day (April 14th)
Give your newsletter an extra dose of humor to celebrate this occasion. A funny story will surprise your subscribers and give them another reason to look forward to your email updates.
Alternatives to International Moment of Laughter Day
Gardening Day
Look Up at the Sky Day
Good Friday (April 7, 2023)
Good Friday is observed two days before Easter and is the beginning of a long weekend. While not a bank holiday, it's normal to see a lot of folks taking the day off work.
Plan your marketing around get-togethers with friends and family to ensure your newsletter is as inclusive as possible.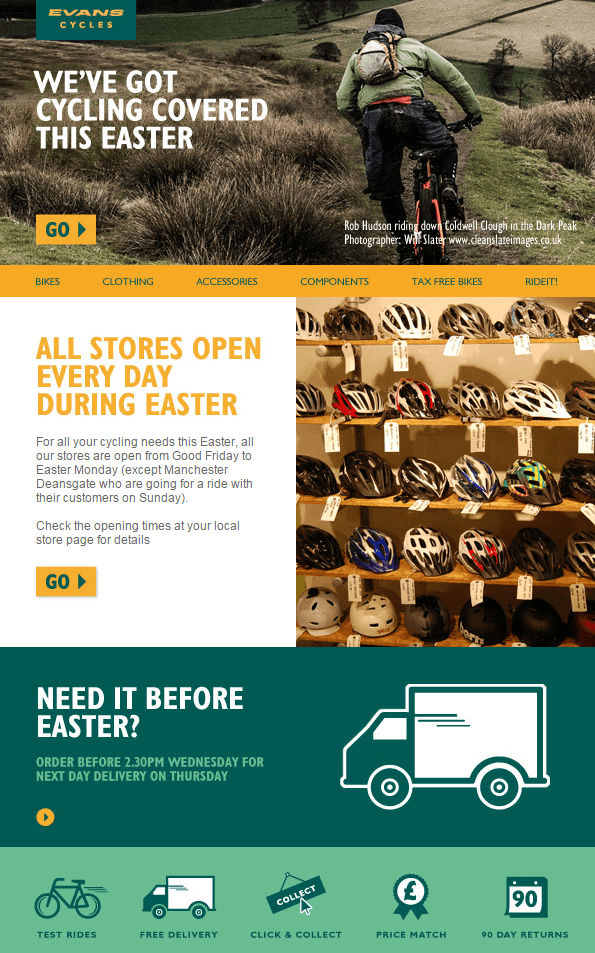 Alternatives to Good Friday
Anime Day
Take a Wild Guess Day
Passover
Husband Appreciation Day (April 16th)
Also known as World Husband Day, this occasion celebrates husbands by giving them special attention and praise for their role in the family.
Alternatives to Husband Appreciation Day
Librarian Day
Bean Counter Day
Auctioneers Day
Record Store Day
Easter (April 9, 2023)
Easter is a religious holiday that 8 in 10 Americans celebrate. While half of those who don't, still plan to buy gifts or travel to commemorate the occasion.

Further reading to make your Easter email campaign a success:
Alternatives to Easter
Blah Blah Blah Day
World Hemophilia Day
Tax Day (April 18th)
Tax day is the last day most Americans are required to file their federal tax returns.
Be especially proactive with email reminders aimed at customers in the early half of April if you provide accounting or bookkeeping services.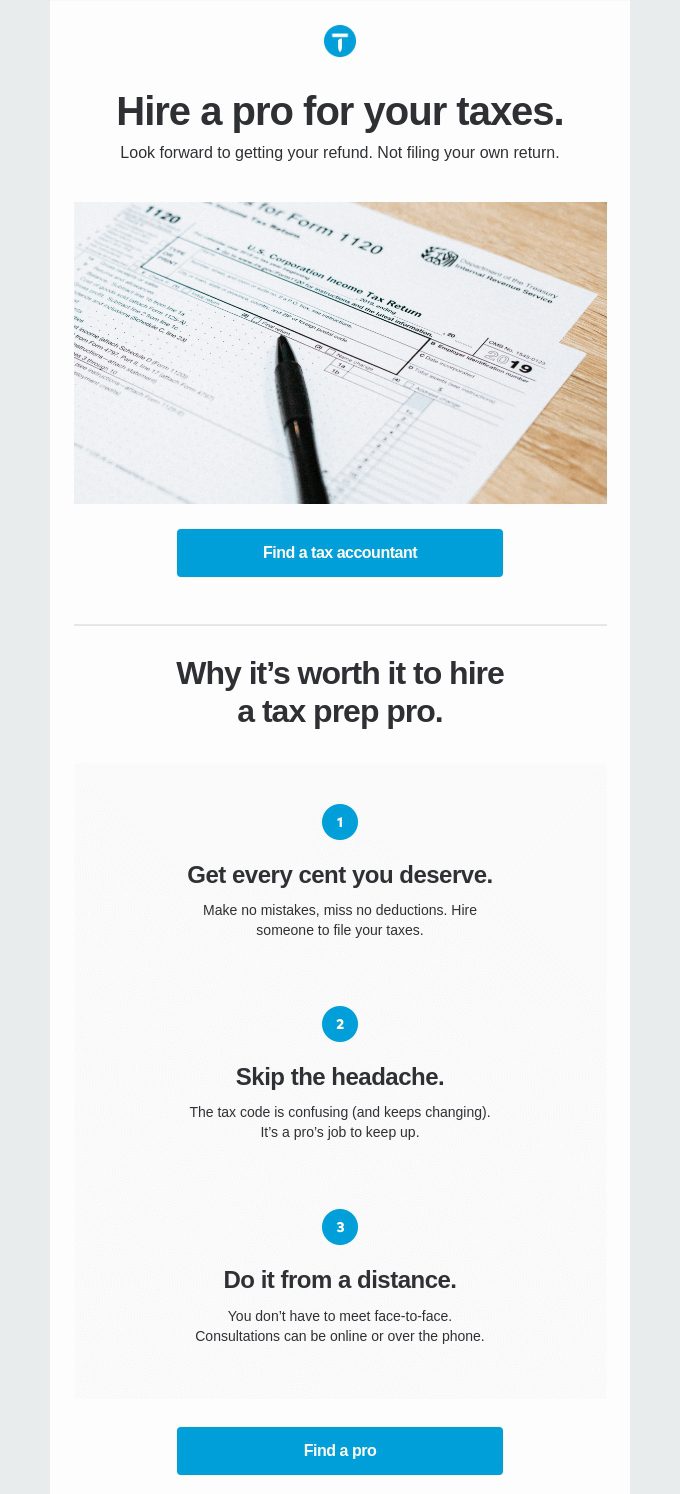 Alternatives to Tax Day
Easter Monday
World Heritage Day
Wear Your Pajamas to Work Day (April 19th)
Set right after Tax Day, the completely appropriate Wear Your Pajamas to Work Day is meant to relax the mind after a weary day of last-minute tax filing.
Give your subscribers something to take their mind off of serious topics like taxes – besides pictures of your favorite jammies.
Alternatives to Wear Your Pajamas to Work Day
Hanging Out Day
Poetry And The Creative Mind Day
420 (April 20th)
The unofficial Weed Day is still a taboo talking point in corporate culture despite recreational marijuana having been legalized in 18 states – and medical marijuana legalized in 38 states.
Segment your email list to keep all your email subscribers happy.
Alternatives to 420
National Stationery Week
National Look-Alike Day
Volunteer Recognition Day
World Creativity and Innovation Day (April 21st)
Think of ways to inspire creativity and innovation in your audience. Add open-ended questions and out-of-the-box solutions to your regular newsletter.
Alternatives to World Creativity and Innovation Day
Kindergarten Day
High Five Day
Tea Day
Earth Day (April 22nd)
The official theme for Earth Day is "invest in our planet".
Promote sustainable development by advocating for your role in the fight against climate change. Areas you should focus on include recycling, renewable energy, and reforestation.
Consider putting together your own carbon calculator to help you set targets and strategies for your company to reduce your carbon footprint. Aim for carbon positive outcomes.
Communicate your goals and progress publicly to keep your audience informed and motivate others to do the same.
Have an open dialogue with your audience to help you explore the best opportunities for local community partnerships.
Be sure to grab attention with an Earth Day subject line.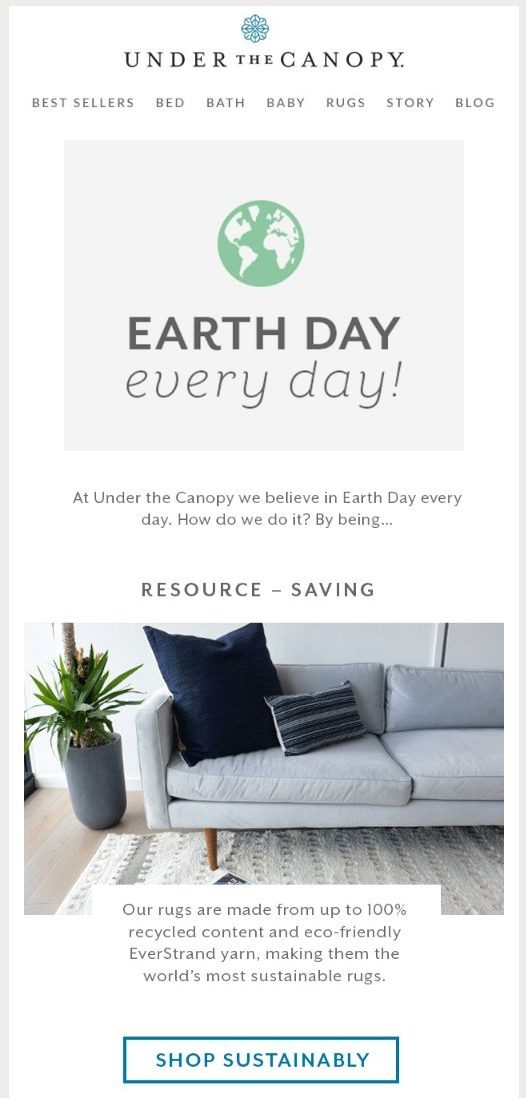 Alternatives to Earth Day
Day of Silence
Teach Your Children to Save Day
World Book Day (April 23rd)
Also known as International Day of the Book – World Book Day is a United Nations Educational, Scientific and Cultural Organization (UNESCO) event meant to promote reading, publishing, and the use of copyright to protect written works.
Promote a book tie-in or an upcoming publication if you plan on introducing your subscribers to World Book Day.
Alternatives to World Book Day
Shakespeare Day
National Take a Chance Day
National Lover's Day
Scream Day (April 24th)
Despite its scary name, it has nothing to do with horror movies. Scream Day uses screams as a form of stress relief. Its themes include self-care and mental wellness.
Rather than encourage your audience to let out disturbing screams, share personal stories and talk about ways to improve mental health.

Alternatives to Scream Day
DNA Day (April 25th)
The National Human Genome Research Institute (NHGRI) began to promote DNA day to get students and teachers more interested in genetic research.
Talk about human ancestry and the development of an interconnected world in your newsletter if you plan on sticking to the DNA theme.
Alternatives to DNA Day
National Telephone Day
National Lingerie Day
Hairstylist Appreciation Day
Hug a Plumber Day
Get Organized Day (April 26th)
Detailed planning and decluttering your workspace are the core ideas behind Get Organized Day.
Make time savers a key part of your message if you plan on referencing this occasion in your next newsletter.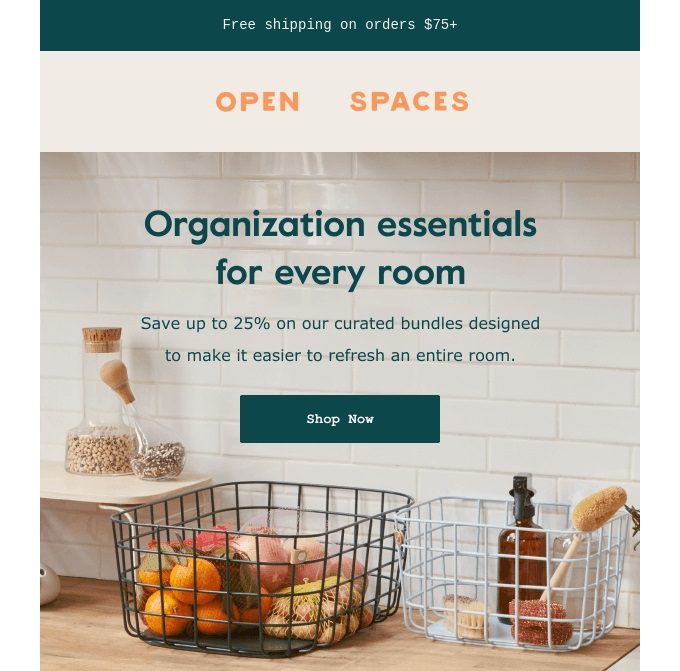 Alternatives to Get Organized Day
National Dissertation Day
World Burlesque Day
Tell a Story Day (April 27th)
Storytelling can involve sharing personal stories or reading a book aloud. Tell a Story Day tends to focus on lived experiences.
Share a personal experience with your audience. If you're promoting an in-person meetup, use storytelling as a way to break the ice.
Alternatives to Tell a Story Day
Administrative Professionals Day
Stop Food Waste Day
National Superhero Day (April 28th)
Everyday superheroes are everywhere. National Superhero Day celebrates local do-gooders whose jobs or volunteer work have had a positive impact in their communities.
Bring attention to the good work of your team members or partners in your newsletter update. Highlight acts of kindness that'll inspire your audience to carry out their own good deeds.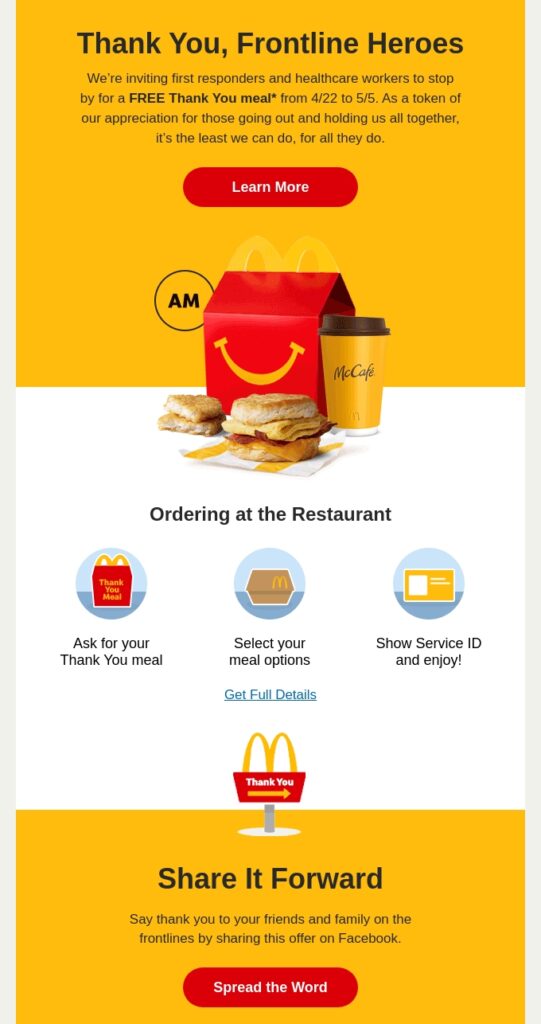 Alternatives to National Superhero Day
Workers' Memorial Day
Take Our Kids To Work Day
Clean Comedy Day
Cubicle Day
Arbor Day (April 29th)
Usually observed on the last day of April through tree planting and reforestation initiatives. Arbor Day has caught on all over the world with the actual date varying according to local springtime weather.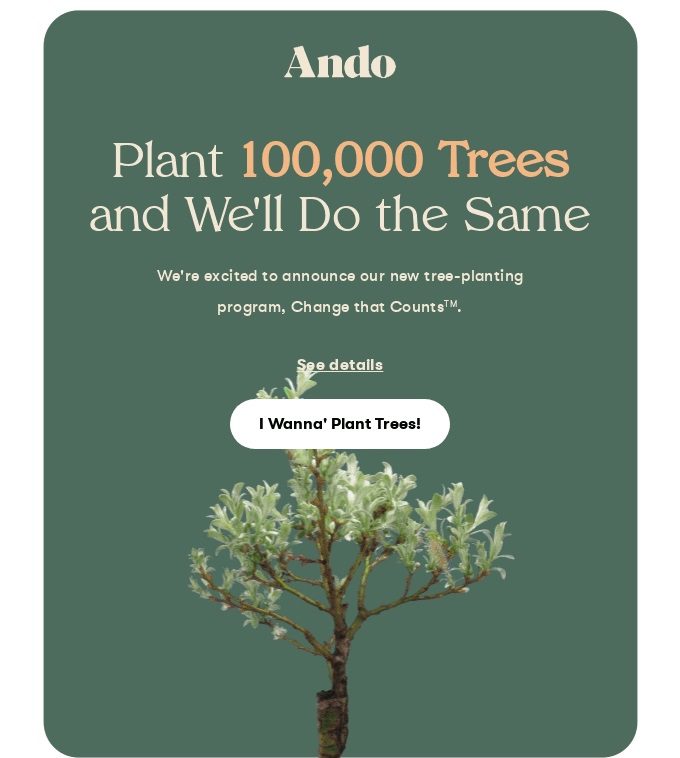 Alternatives to Arbor Day
International Dance Day
World Wish Day
Honesty Day (April 30th)
Is the practical opposite of Tell a Lie Day. Speaking truthfully and candidly is the easiest way to celebrate Honest Day.
Gently remind your audience about the power of having honest conversations with others, including their customers.
Alternatives to Honesty Day
International Jazz Day
World Veterinary Day
Weekly April Newsletter Themes
National Robotics Week (April 2-9)
Also known as RoboWeek, is geared towards exciting students in STEM fields. National Robotics Week has a big focus on scientific breakthroughs in robotic technology.
Tie in your product or manufacturing process to advancements in robotic technology. Your newsletter should include photos that visualize the work of robots.

Public Health Week (April 3-9)
It was first organized by the American Public Health Association (APHA). Public health week is about living healthier lives and creating healthier community spaces.
Show your support for public health by leading a health awareness campaign or contributing to local community spaces. Your subscribers will happily support public health initiatives.
Wildlife Week (April 5-9)
It's about conserving animal habitats and protecting animal diversity. Originally called Wildlife Restoration Week, the new Wildlife Week now embraces the theme of communing with nature.
Promote conservation efforts or highlight the diversity of wildlife in your area if your brand doesn't directly benefit the natural environment.
Passover (April 5-13)
It's an important Jewish holiday that has a lot of festivities and family engagements. Ensure your email content is kosher and family-focused.
Keep in mind that the first and last days of Passover are usually taken as legal holidays.
Start sending out your Passover newsletter at least a month in advance to accommodate any travel arrangements your customers may need to make to take advantage of your offers.
Library Week (April 23-29)
It's meant to cultivate a habit of reading. Library Week also extends to the work of librarians and lesser-known authors that have contributed to local libraries.
Reference your favorite books or any kind of published work that has influenced you in your newsletter. Your audience should feel inspired to create their own reading lists.
Monthly April Newsletter Themes
Keep America Beautiful Month
Is a nonprofit and a movement dedicated to beautifying public spaces. Recycling and cleanups are its main activities.
Organize a local cleanup and involve your local community. Spread the word in your newsletter to get positive publicity for your organization.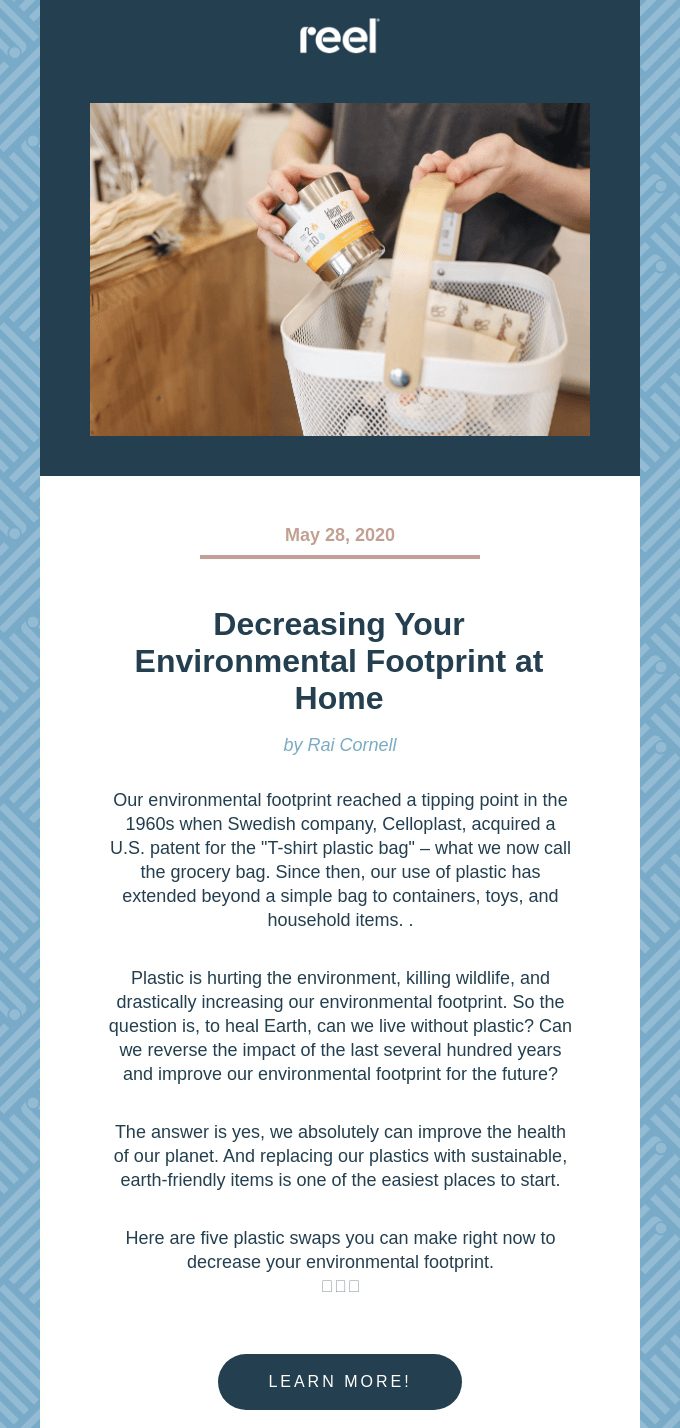 Alternatives to Keep America Beautiful Month
National Decorating Month
National Garden Month
Couple Appreciation Month
Romance is at the heart of Couple Appreciation Month. Think of it as a month-long version of Valentine's Day.
Romantic overtones and gifts aimed at couples are the surest way to spice up your newsletter.
Month of Hope
Broadly covers the subject of hope and survival. Recovery and rehabilitation are the main themes of the Month of Hope.
Share powerful personal stories where victims recovered from trauma or overcame a debilitating setback.
Alternatives to National Month of Hope
Sexual Assault Awareness Month
National Alcohol Awareness Month
Move More Month
Backed by the American Heart Association (AHA), the Move More Month is part awareness campaign and part fitness program. The AHA recommends every person take at least 10,000 steps a day, or the equivalent of 20 minutes of aerobic exercise to enjoy better overall health.
Toss in a fun fitness routine or a few exercise hacks that you know your subscribers will love into your next newsletter.
Jazz Appreciation Month
Is as the name suggests, all about the love of Jazz music.
Share your favorite jams with your email list and wait for the positive feedback to chime in.
Financial Literacy Month
Knowing how to budget, save and invest are the basics of financial literacy.
If you're qualified to give financial advice or have an expert on hand that you can consult, feel free to share saving and investing tips with your audience.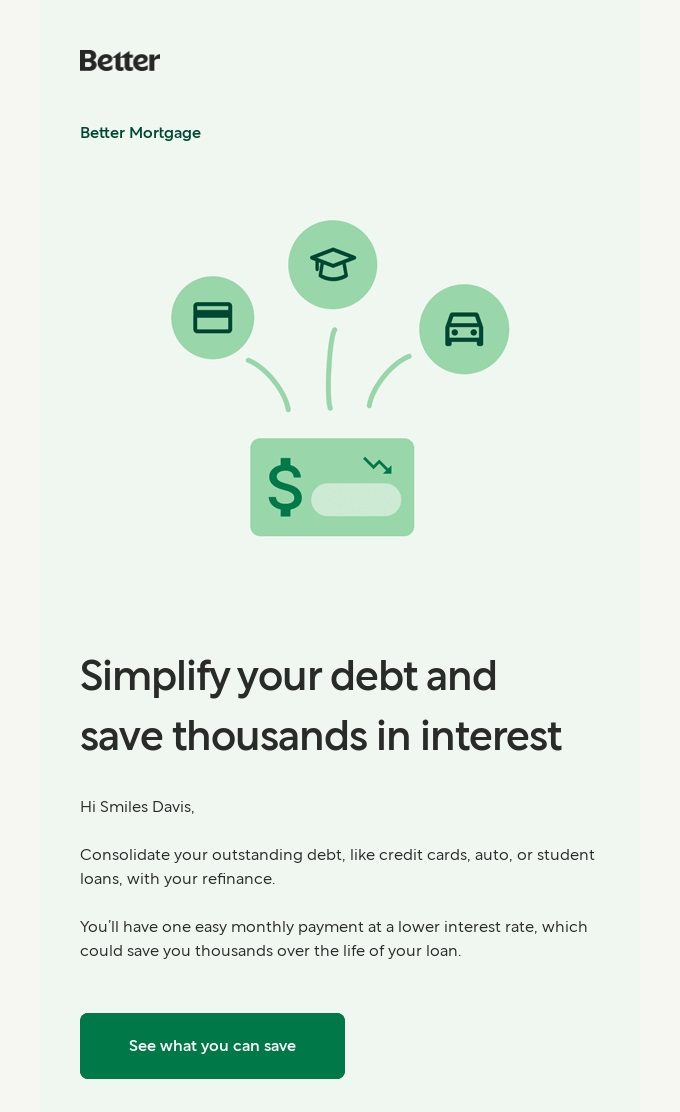 Poetry Month
Is as much about appreciating poetry, as it is exposing a new generation to the art form.
Share a short haiku or a few lines from your favorite song to stir up more interest in your audience.
Humor Month
Is not just about fun and games. Humor is a great way to encourage and uplift people in difficult times.
Use humorous anecdotes to add more flair to your newsletter. If there's room to spare, add a section where your audience can contribute their own jokes.
Volunteer Month
Brings to mind good deeds. Nonprofits and volunteer groups are keen to highlight the work of their volunteers – to inspire others and to appreciate the hard work they've put in.
Organize volunteer opportunities for your team and customers and use your newsletter to guide to share volunteer opportunities in the communities where your brand has the most influence.

Ramadan
Is mainly centered around religious observances in a family setting. Food and good company are a big part of the celebrations.
Include a Ramadan greeting in your next newsletter to make your brand more friendly and inclusive.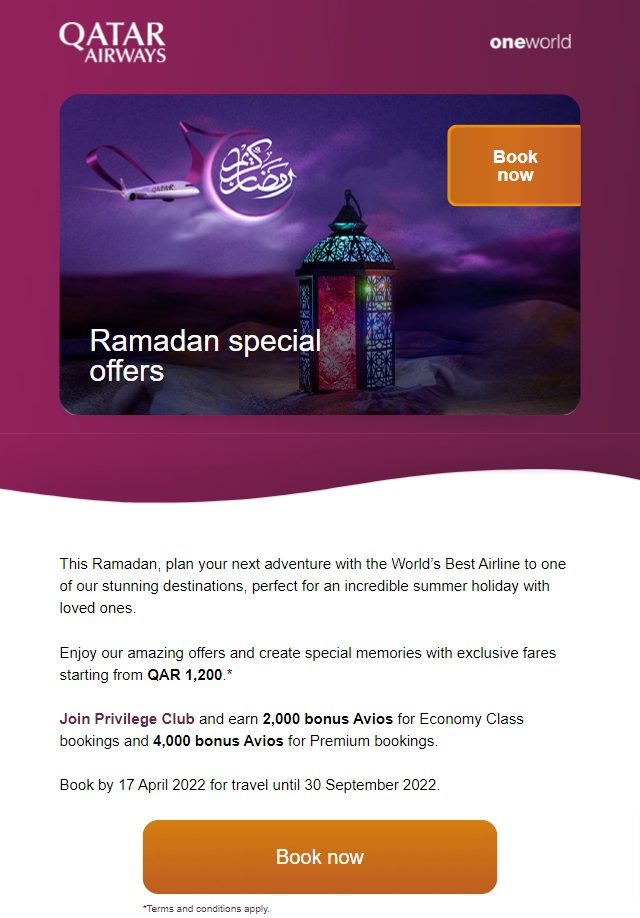 Further reading: Cinco de Mayo email
Free April Newsletter Templates
Newsletters are one of the best ways to start building relationships with your customers — so don't wait to start sending!
Access your April email template
Free plan includes access to all core email features, 300 emails/day, 40+ email templates, and customizable signup forms to grow your email list.