Effortless sales with seamless customer experiences
Tools to easily manage the entire sales cycle and accelerate growth. Get 30% off Phone and Sales plans for 6 months with code BREVOLAUNCH23.
Simplify the end-to-end
sales process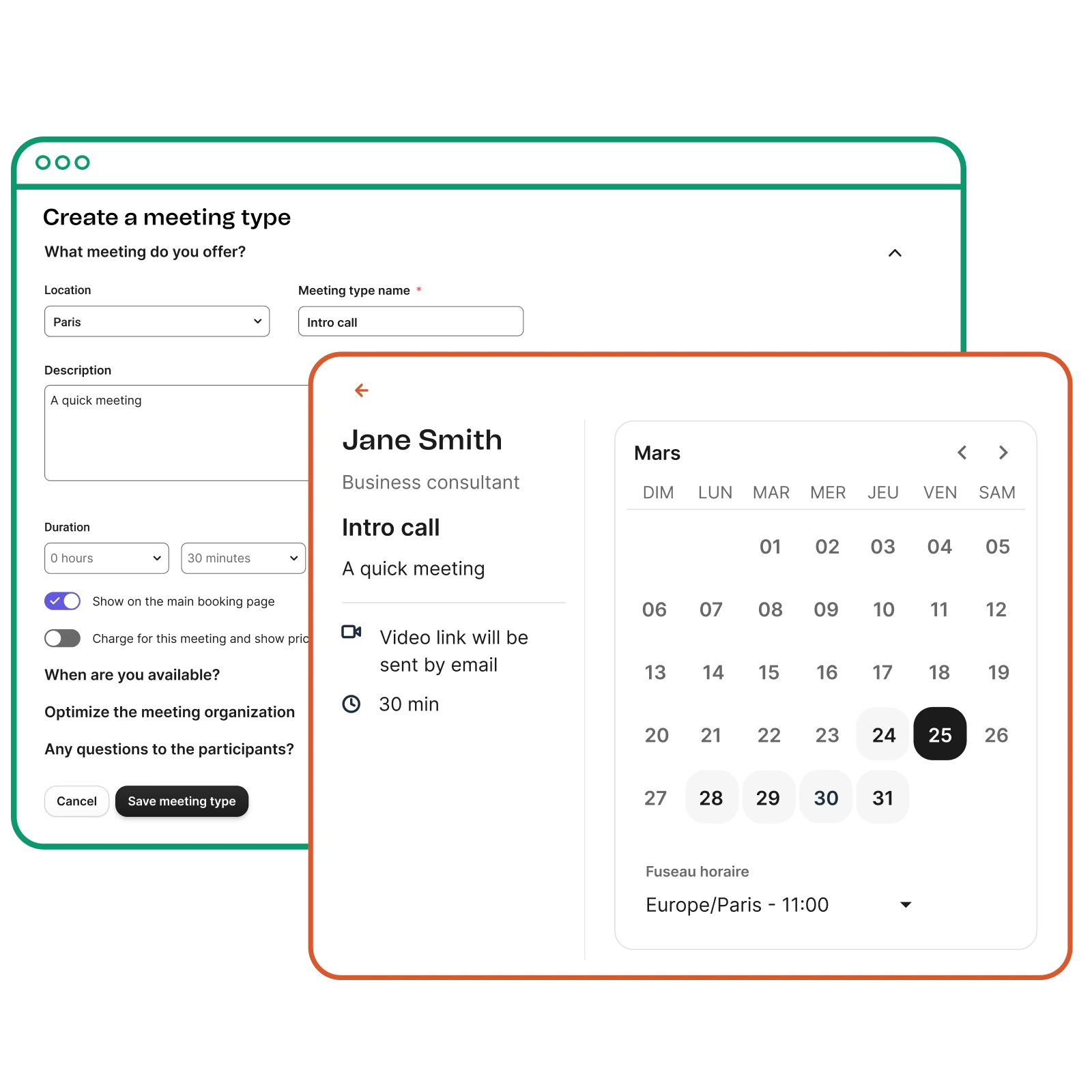 Solutions for all your sales needs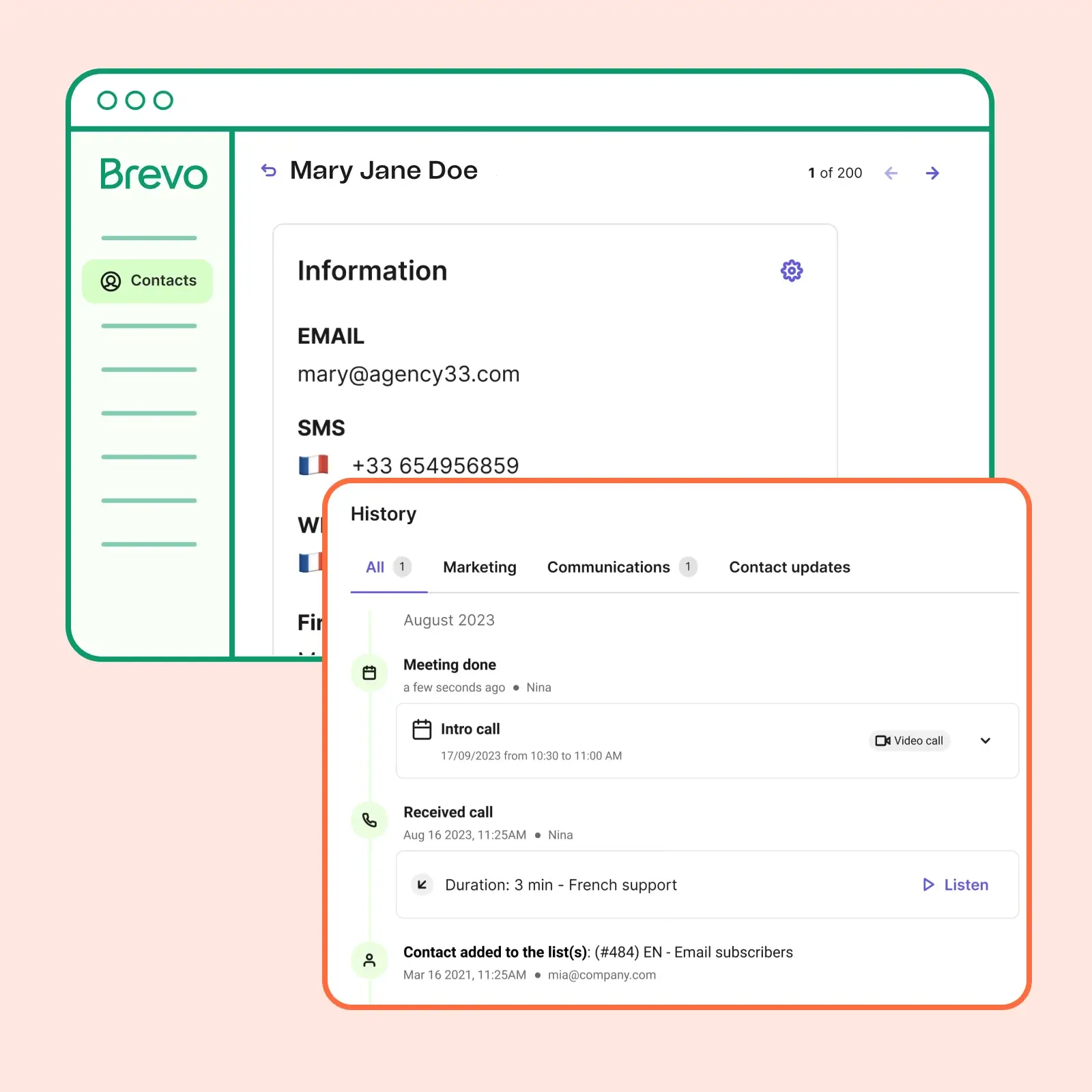 Get a unified customer view
All customer data and interactions are found on our easy-to-read contact profile page, including a comprehensive timeline that can be viewed by your entire organization or third party.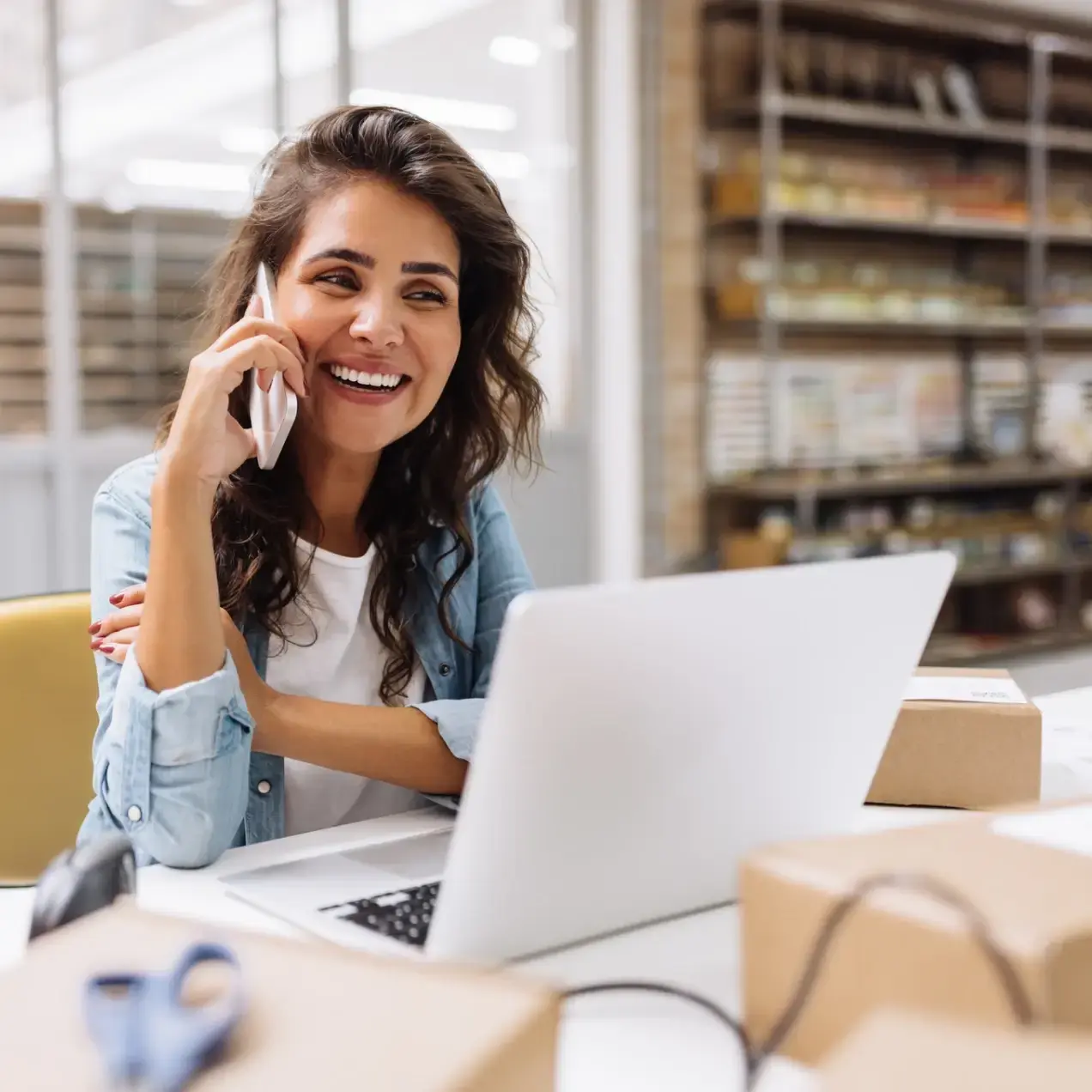 Create timely and relevant interactions
Lead scoring helps you qualify contacts so you can reach out at the right time. Qualify leads based on demographics, interaction with your content, and more. Then engage efficiently with Brevo Meetings and Phone.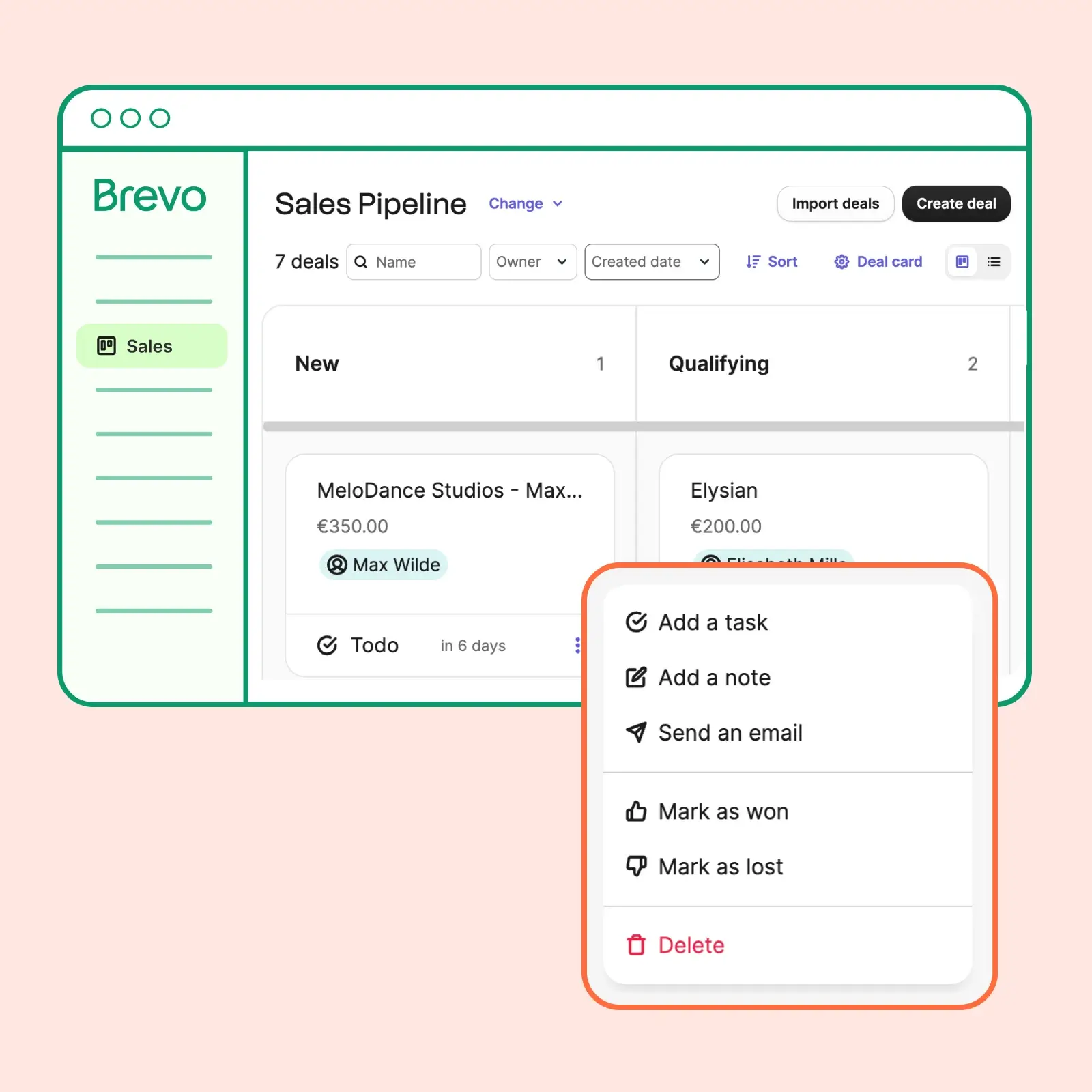 Streamline your sales process
See all deals in one place to identify quick wins and revenue opportunities. Adjust deal stages to shorten the sales cycle, manage multiple sales pipelines, and automate repetitive tasks. Team members can easily collaborate on deals, driving revenue growth.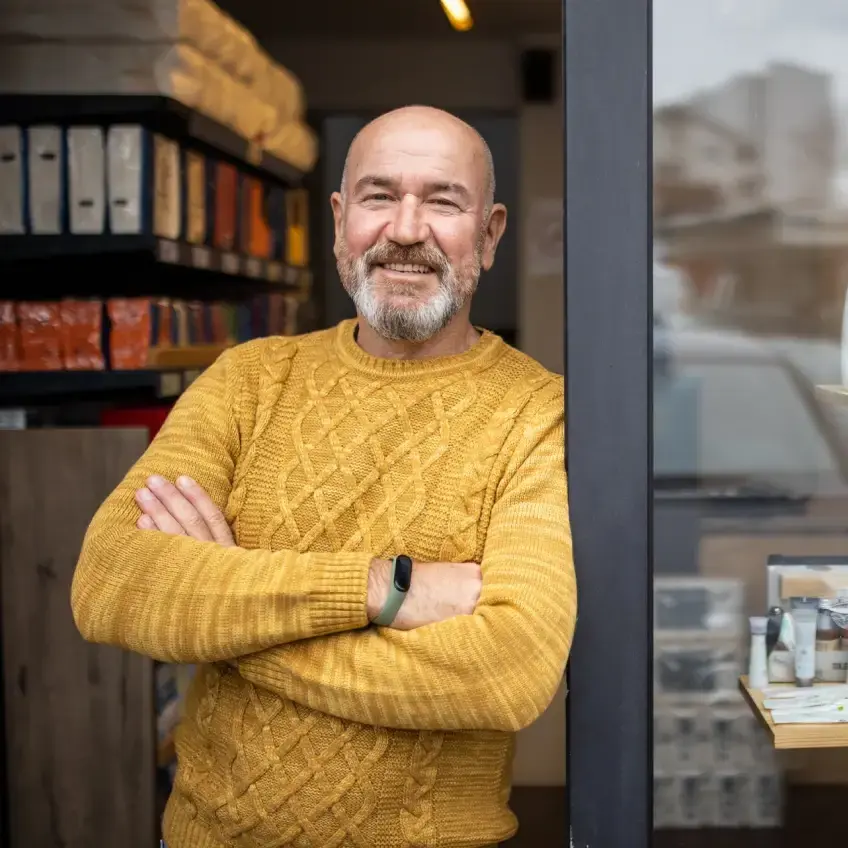 Deliver personalized and engaging customer experiences
Book customer meetings, send nurturing campaigns, make phone calls, and collect payments. Brevo's CRM suite provides seamless sales experiences that simplify the buying process and improve customer satisfaction.
"Brevo is our essential toolkit. Our business depends on referrals and through lead scoring and pipeline management, Brevo ensures we get the right people into our programs. Without it, we wouldn't have been able to grow revenue 8x in the last three years."
Nopadon Wongpakdee
Co-Founder, SYSTM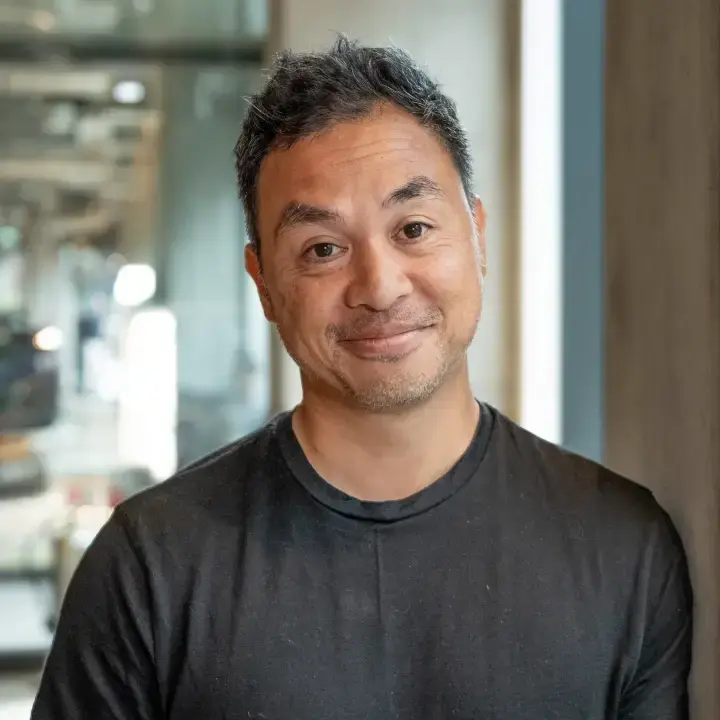 Read our client success stories
Startup accelerator SYSTM grows revenues 8x in three years with Brevo Sales Platform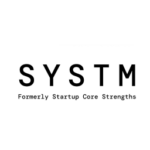 AI Camp Enjoys $30k in Annual Savings by Switching from HubSpot to Brevo CRM Suite
What makes Brevo different
Ease of use
You don't have to work in IT or even be tech savvy to use our products. We offer a user-friendly interface, detailed reports and drag & drop editors that everyone can use.
Great value
Our unique and flexible pricing model is designed to allow any type of business to access high-end digital tools, and to support them as they grow. Pay by usage, not by number of contacts.
Superb customer service
Our unparalleled 24/7 customer care is provided in 6 languages, across web, social and email. Phone support is also available on BrevoPlus plans.