Career transitions are becoming an increasingly popular trend. The rise of remote and hybrid work — fueled by the ever growing demand for a tech-empowered workforce — has made it easier than ever to make a career switch.
You might be considering moving into a new field if you aren't happy with your current income or if you feel like you've hit a wall in your career. Job satisfaction is another important factor, especially if the role you have now doesn't align with your interests and values.
Digital Skills Are the Future
The jobs of the "future" are already here. Tech-oriented skills, particularly digital marketing, are almost universally in demand across all economic sectors and virtually every industry.
Digital marketing skills often go overlooked despite being some of the most in demand as the majority of businesses now interact with their customers online.
If you're convinced that a career change is what you need to guarantee a higher-paying and more fulfilling career, then start your journey today by joining a free marketing course on Brevo Academy.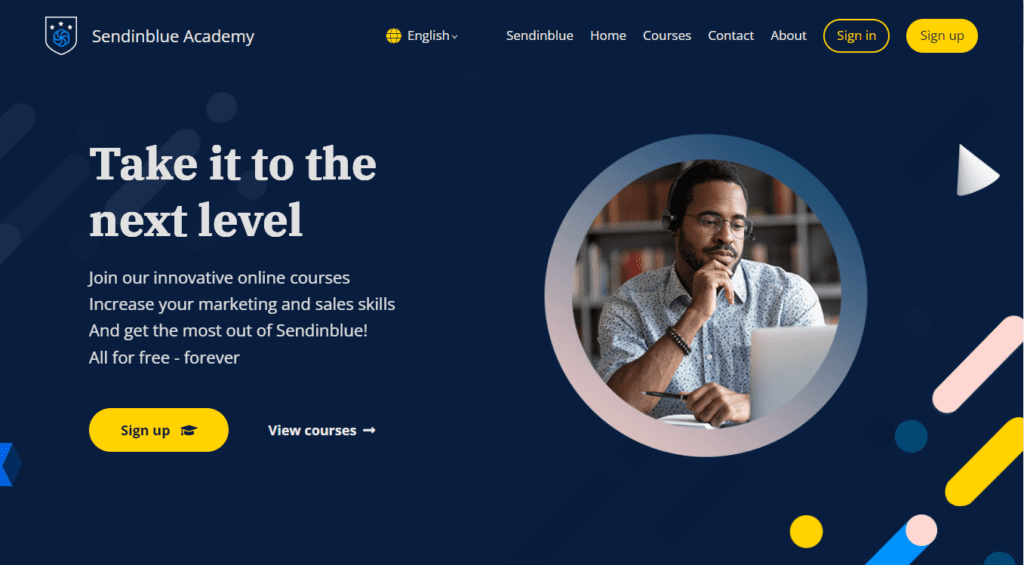 Brevo Academy is the perfect place to upskill for free and develop highly in-demand skills that every business needs.
The Email Marketing course is a great place to start, as most customer interactions, especially customer service and B2B sales, are done via email. If you plan on working for an ecommerce-focused business, you'll definitely want to add email marketing to your resume.
With that under your belt, consider taking the Marketing Automation course next. It covers everything you need to know to start out as a marketing professional or sales manager. Automation is crucial for scaling business operations and is perhaps the number one cost-saving tool for growing businesses.
Sign up today and become a certified marketing expert. 🎓
You'll learn the latest marketing techniques and get access to free digital marketing tools that over 100,000 SMEs rely on to manage customer communications and actively grow their businesses.
Now let's dive into why you should make a career shift — including acquiring skills that can substantially boost your salary — and take a look at high-income opportunities to explore, whether you have a related degree or not.
Why Change Careers?
In the not too distant past, sticking to a pre-defined career path and working for a single employer for life was considered ideal. But in today's fast-paced world, actively expanding your skillset with a "growth mindset" is regarded as an essential form of personal growth. Right now, the idea of pledging allegiance to just one company sounds absurd, and maybe even a little scary.
Healthcare, insurance, pension, paid time off (PTO), end-of-year bonuses and generous employee stock ownership plans (ESOPs) have traditionally bound employees to just one employer.
However, gig work has opened the door to additional streams of income. Making money on the side is the new normal.
You can turn your hobby into a business on platforms like Etsy, or become a part-time freelancer by drawing on years of expertise on sites like Upwork and People Per Hour where top consultants make over $55 per hour on average.
Unsurprisingly, freelancers tend to make more than their fully-employed counterparts with similar levels of experience.
Better pay, accolades, and competitive full-time work benefits are also up for grabs if you switch careers. Many in-demand roles have already made their way out of Silicon Valley into the mainstream job market.
How to Successfully Change Your Career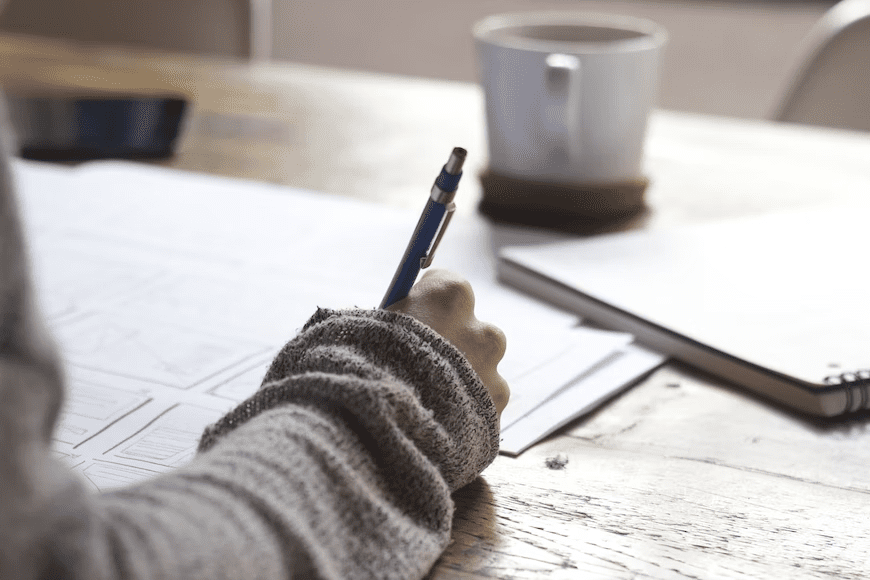 Your first step towards a successful career change is finding the right balance between your interests and desired benefits. If you find yourself leaning towards more benefits, then identifying a broad field of interest with lucrative opportunities might work best for you.
Look at companies whose products intrigue you and see what kind of job openings they have. Watch videos of professionals on YouTube who pursued similar careers or who traveled to different countries to make their dream jobs a reality.
Explore opportunities at the company you work for now. You are much more likely to make a successful transition internally by changing responsibilities or shadowing mentors where you are currently employed.
Applying for opportunities outside your area of specialization in a company that isn't familiar with your work can be trickier. Remember, fast-growing businesses are always hungry for talent and often cover the cost of retraining.
Consider enrolling in an online course to boost your resume and expand the list of roles that you can potentially apply for. Transitional roles are more common nowadays, where two distinct skillsets are interwoven — you'll see this a lot in jobs that require some coding knowledge or specific technical skills.
Top-Earning Professional Skills in 2022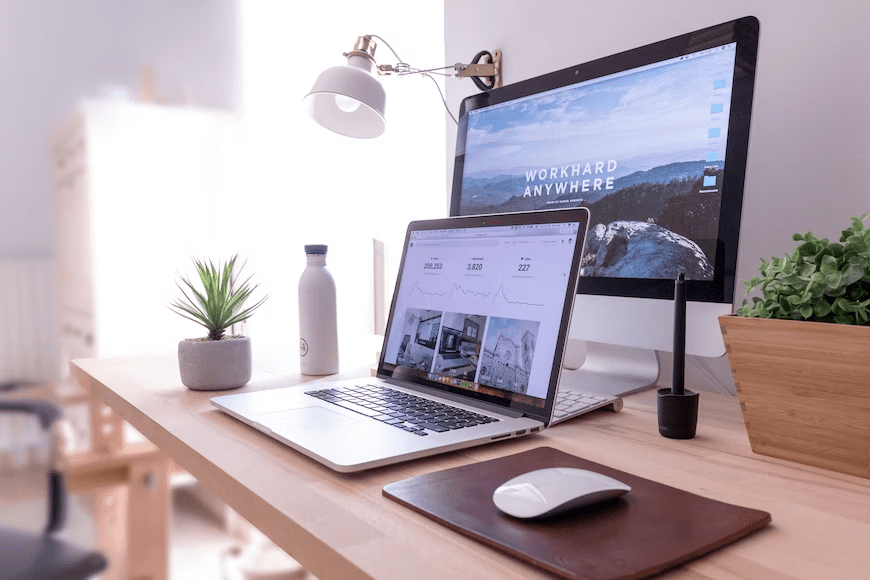 According to LinkedIn, most employers are now looking for a healthy mix of soft and hard skills. LinkedIn queried millions of new job posts and noted a change in about 25% of all listings since 2015. LinkedIn also projects a dramatic 40% shift in new job requirements as we move closer to 2025.
If we narrow down LinkedIn's expansive list to just hard skills, we have the following most in-demand technical skills:
Sales & marketing
Customer service
Accounting
Financial analysis
Engineering
The need for the above skill sets cuts across all industries. Simply adding data analysis, digital marketing, or project management to your resume can have an outstanding impact on your career prospects, especially in newer industries that are very tech-oriented. 🤓
Where to Find Free Marketing Courses Online
The top online learning platforms have thousands of quality, curated courses with guided projects to help you skill up. Each MOOC (massively open online course) platform has a variety of free and paid courses. They often let you "audit" or "preview" a course before you buy it, which is a good way to get a feel for new fields you might be interested in.
Brevo Academy has two flagship courses aimed at professionals who want to round out their technical skills with the latest marketing techniques. It's entirely self-paced and completely free to sign up for flagship courses: Email Marketing and Marketing Automation. Both provide a printable certificate of completion that you can also add to your LinkedIn, after successfully taking a short test at the end of the program.
If you prefer to join an open learning community and get hands-on support, then Udemy is a good place to find top-rated, instructor-led courses where you can ask questions and learn at your own pace. Another, more affordable alternative is Skillshare, which provides access to all their courses with a monthly subscription.
Even after doing the necessary research, transitioning to a new career might still be hard. You might need a significant amount of savings to move to an area where the job you want is available. Paid relocations are rare and mostly apply to mid-level or higher positions.
Limiting your search to remote-only job sites like Remote OK and WeWorkRemotely will save you a lot of time. Keep in mind that those sorts of roles are incredibly competitive and are usually limited to technical fields. You may want to first seek out a part-time internship or apprenticeship to help smooth your transition.
Platforms like Acadium are a great, risk-free way to get non-paid experience in a field that interests you. They focus exclusively on training marketers, but offer plenty of options within the field, including writers, video editors, graphic designers, and virtual assistants.
You can also search for internships on LinkedIn. You can send a direct message to companies you're interested in working for, or talk to recruiters to see whether they can connect you with opportunities that fit your new career aspirations.
---
Almost every business is looking to interact with their customers online. This puts marketers and those familiar with digital marketing strategies among the most highly sought-after workers across industries.
Anyone can transition into a marketing career with the right mindset and the right tools. The Email Marketing and Marketing Automation courses on Brevo Academy are the perfect starting point to launch your new career!
You'll learn the latest marketing techniques and get access to free digital marketing tools that over 100,000 SMEs rely on to manage customer communications and actively grow their businesses.
Brevo Academy courses are 100% free. 👍