Digitalizing their fundraising process with the help of Brevo
For Solidarités International, a French non-profit organization working mainly to facilitate access to drinking water, fundraising is a permanent challenge.
In addition to their recurring donations, the organization occasionally has to launch emergency fundraising campaigns. In 2020, this was the case for the Covid-19 pandemic as well as the explosion of Beirut's port, both of which required extraordinary responsiveness.
Fundraising Manager Matilde Touzalin explains how Brevo has helped her face challenges like these by digitalizing Solidarité International's fundraising process and working to ensure donor loyalty.
Adapting fundraising methods to meet donors' expectations
When Matilde Touzalin joined Solidarités International, the fundraising took place through multiple channels such as telemarketing or street fundraising. She quickly realized it was necessary to adapt their fundraising methods to meet the expectations of donors, who increasingly prefer an end-to-end digital process. After seeking advice on her digital marketing approach, she realized she needed an efficient tool to achieve this goal. "We had a fairly junior digital background within the team. For example, I had never implemented a digital strategy," explains Matilde.
Disappointed by the high cost, limited support, and unintuitive platform of their previous email marketing provider, the team started looking for an alternative. A colleague at a partner NGO introduced Brevo to the Fundraising Manager, explaining the benefits for database management. The attractive pricing and support offered as part of the Enterprise plan convinced Matilde to switch to Brevo. "We were reassured by the knowledge of the business right from the solution evaluation stage. Brevo was frequently featured in my search results and it looked very professional, which encouraged me to trust the company" she explains.
The fundraising team manages both one-time donations for emergency campaigns, as well as regular direct debits, sending personalized messages as necessary. Regular newsletters are also sent to donors to inform them of the humanitarian actions carried out thanks to their donations.
Outstanding support as part of Brevo's Enterprise plan
Since they began using Brevo's email marketing and automation solution in June 2020, a dedicated Customer Success Manager (CSM) has been supporting Solidarités International. As a starting point, he gave a detailed presentation of the platform and multiple possibilities were proposed for their reporting dashboard. From there, the NGO had regular phone calls with Brevo's Customer Success team to deepen their knowledge of the platform and answer any questions from Matilde's team. "Whenever we had a question, he was available that same week, even if it was a quick issue or to understand a small detail," emphasizes the manager.
Migrating contacts, performance indicator monitoring, IP address warming, and building automation workflows were all fundamental parts of the training offered by Brevo as part of the Enterprise plan. "The follow-up from Brevo was outstanding. Since we are not digital natives, certain elements don't come as instinctively for us, so it was very important to have someone who was so available and happy to train us," adds Matilde.
For Matilde and her team, having a user-friendly platform made a significance difference in just a few months. The team particularly enjoys having a drag and drop email editor and easy-to-understand campaign reports to track results, which are features particularly well-suited to the organization's needs. "The reports are clear and the data is easy to read," she says.
The fundraising team has already implemented five marketing automation scenarios related to petition management and the journey of a new donor. "Setting up a workflow or a dynamic list can be done easily. If someone stops opening emails for a predefined period of time, they are automatically listed as an inactive contact, without us needing to do anything manually," specifies Matilde.
She is now working on building a loyalty program in conjunction with the outsourced contact center. Matilde plans to establish a statistical model based on the acquisition channel to prevent churn.
Double open rates and excellent value for money
After just two months of using Brevo, Matilde has already seen a significant boost in campaign performance."Our open rates have doubled. Now with Brevo we can see which email clients have us blacklisted, which we could not know with our old platform," she explains.
The team is now exploring the possibility of connecting Brevo with their database as well as with their online donation page, which would allow them to use the platform for transactional emails, simplifying their processes even more.  Matilde knows that implementing this tool successfully is possible thanks to the support the team now has. "Our CSM is always there and his presence changes everything. His support covers not only the technical aspect but he also gives us advice. Everything is set to make it easy for us to be autonomous quickly."
Owing to the platform's ease-of-use, the additional features included in the Enterprise plan, and the personal follow-ups, Matilde is convinced she made the right choice with Brevo. "The quality is excellent for the price tag. We live on donations, so we have to use them in the most profitable way. Our contact center has also discovered Brevo and loves using it!"
Looking to capitalize on the new segment of donors acquired during the pandemic, Solidarités International is now ready to accelerate their fundraising digitalization to reach out to a young audience thus increase their individual donor rate in the long run.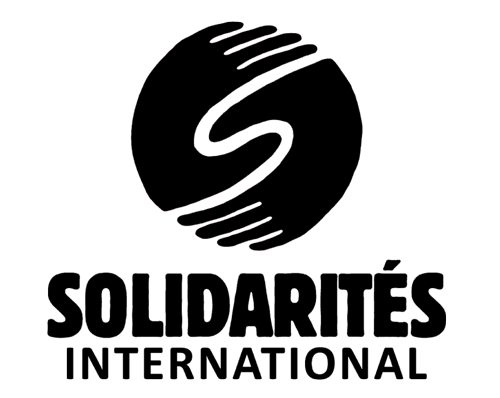 Company Information
Committed to providing access to drinking water and sanitation for everyone, the non-governmental organization Solidarités International has been helping populations affected by conflict, epidemics, and natural disasters since 1980. Based near Paris and present in 17 countries, Solidarités International counts on its 53,000 active donors to support its work providing water, food, and shelter to people around the world. Individual fundraising is instrumental to their existence, so the organization set out to digitize the process through its various fundraising channels.
Industry:

Non-profit organization

Company Size:

2350 employees

Location:

Clichy-la-Garenne, Île-de-France, France

Website: solidarites.org
Plan:

BrevoPlus
Matilde Touzalin, Fundraising manager at Solidarités International
"Having a dedicated Customer Success Manager was a game changer. It allowed us to build our skills quickly, and what's more, we're saving money!"