A union advocating for student initiatives
As the student union of the University of British Columbia, the AMS advocates for different student initiatives and their well-being. With offices located in the Vancouver campus, the union is the largest of its kind in Western Canada, offering different spaces and resources to almost 60,000 students, to enhance and support their experience while enrolled at UBC.  
The union also owns and operates the AMS Student Nest, a space for gathering, networking, and academic activities. Rishavraj Das, Events and Digital Media manager at AMS, explains the team's journey with Brevo as well as their promotion and communication goals. 
Email marketing as the main channel to connect with a fast-growing student body
Offering so many different resources to students, the team at AMS relies heavily on email marketing campaigns and newsletters to inform their contact base. "We send bi-weekly newsletters with regular updates, news, and all relevant information to the students. Occasionally, we send a third campaign when there is a big or special upcoming event, for example, the student elections, and we need to encourage the student body to participate," explains Rishavraj. 
Given the growth of their contact base, the team at AMS was considering a new email marketing provider, since being charged per contact wasn't the most sustainable option anymore. Besides this, the user experience with their previous provider wasn't optimal, and they were looking to switch to a more user-friendly tool. 
On the lookout for a solution to reach their audience more effectively
AMS was looking for a platform that would allow them to reach their audience more effectively. Having worked with a Brevo team member in the past, Rishavraj already knew of the platform and decided to give it a shot.  
The team met with one of Brevo's sales representatives based in Toronto, and after seeing a demo of the solution, they were convinced by how simple, intuitive, and user-friendly the interface was. "The demo was great, we enjoyed it. The person from the sales team took the time to go over all the different features and explained them in detail. We thought it was very intuitive, and we were gladly surprised by some features, particularly the Send at Best Time function," says Rishavraj. 
For the team, the reporting capabilities were also a highlight when getting to know the solution, since having a clear overview of their metrics is key for them to understand their contacts' behavior and improve their communications constantly. 
15% increase in open rates thanks to the Send at Best Time function
A few months after the implementation, the team at AMS has seen a positive increase in open rates compared to their previous email provider. "The number of opened emails was definitely a metric we wanted to increase. Since we started using Brevo and the Send at Best Time function for our campaigns, we have seen a 15% increase in our open rate compared to the previous platform,"explains Rishavraj. 
The event manager also highlights the importance of this function to stay connected to the large student body, particularly during the Covid-19 pandemic. "Before, we always used to send our newsletters based on Pacific time. Since we have a lot of international students, many of them went back home when the lockdown started in March 2020, so now our audience is pretty much all over the world. We realized it wasn't ideal to keep sending emails this way," explains Rishavraj. "With the Send at Best Time function we are now able to reach students at the best possible time, staying connected with them and creating more engagement. This feature has been really helpful."
The team at AMS plans to explore more of the Brevo features to keep increasing their community engagement and improve their engagement rates. "We are interested in testing marketing automation and also running A/B tests on our communications to stay connected with the students," concludes the manager.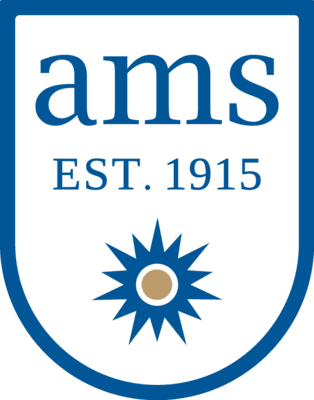 Company Information
AMS is the student union of UBC Vancouver, and assists more than 58,000 students through a wide range of services and resources, such as student debt support, networking and socialization, and stress management. AMS offers more than 350 clubs, student job and volunteering opportunities, advocacy, and sustainability programs — all to create a better student experience.
Industry:

Education

Company Size:

140 employees

Location:

Vancouver, Canada

Website: ams.ubc.ca
Plan:

Premium
Rishavraj Das, Event and Digital Media Manager at AMS
"With Brevo now we can segment and personalize communications with students all around the world, delivering our communications at the optimal time for each subscriber."

Ready for your marketing & sales strategy to take off?
Sign up now