In this article, you'll learn more details about the benefits of building a small business blog, how you can set actionable business goals for it, and even tips on what to write.
If you're like a lot of traditional small business owners, you've heard about the benefits of starting a small business blog.
You may have heard that it helps your website get found online so potential customers can find you. With the right approach, this is true. Having a blog also gives you something to share on social media. It's even a good reason to email your customers.
No matter whether you run an antique shop or a cheese shop, a small business blog will help your business grow.
In fact, it's one of the best investments you can make in your online presence. Inexpensive to start and run, it's a far better pay off than traditional advertising like magazine ads, postcards, and flyers. Those things get thrown away and forgotten, but an updated blog can continue bringing in customers for years.
Check out these statistics:
Business blogging attracts 55% more website visitors than businesses without a blog. (Source: Hubspot)
According to WordPress, 409 million people a month read blogs. (Source: Forbes)
Reports show 6 out of 10 shoppers have purchased due to a blog recommendation. (Source: Huffington Post)
Imagine your small business being at the top of the search engines in your town and bringing in more customers. It's very possible with an active blog.
4 Business Benefits of a Small Business Blog
Blogging not only enhances your web presence, plus it also gives you the chance to showcase your knowledge.
Imagine that a potential customer searches for what you sell, your relevant blog post pops up and they read it. Now, you're the expert and they're more likely to seek out your shop when ready to buy.
That's the power of blogging for a small business.
Let's go a bit further and break it down.
1. Bring More People to Your Website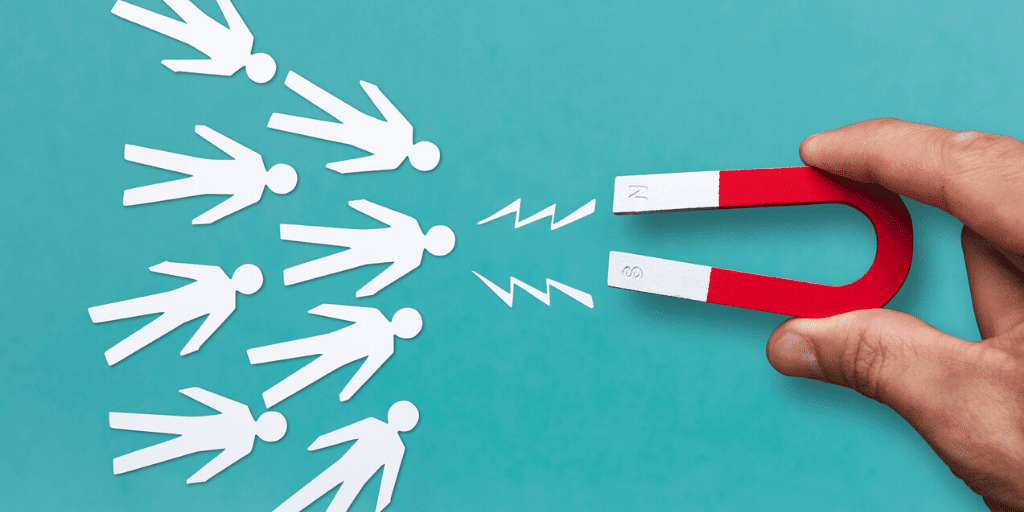 Google LOVES updated content. And there's no better way than to keep it fresh than with new blog content.
See, when you publish a new post, you effectively "ping" the internet alerting them to new content. That action sends Google's web crawlers to your website.
Those crawlers make note of your content and "index" the post. It's all based on a complex mathematical algorithm, but that's the gist.
Then, when potential visitors use the internet to ask related questions in your area, your blog post has the chance to turn up at the top.
For example, if you run a cheese specialty shop and write a blog post about favorite French cheeses and your customer searches for French cheeses in your area, they can find your blog post.
2. It Gives You Something to Share on Social Media
You're probably active on Facebook and Instagram and realize the need for consistent content there. That's what brings people back to your social media accounts.
When you have fresh blog content, then you have something else to share. Plus, you can pull out quotes from the post and share those. Basically, a blog can work hard for you.
3. Gives You a Reason to Email Your Customers
One great way to bring past and current customers back to your blog post is to send them a link to the post via email marketing.
Imagine publishing a post and then sending the link to your email list. That will automatically bring a percentage of customers back to your website.
Or, you can round up all your latest blog articles in your newsletter, like Food52 does in this blog newsletter example:
4. Provides Value to Your Customers
One question business owners often have is, "what do I blog about?"
Fortunately, your customers will let you know. Start by answering questions they have and you have the basic building blocks for a useful and interesting blog.
Writing blog posts allows you to share your knowledge in written form with people who are interested in learning from you.
Did you know that blogging saved a swimming pool installer from bankruptcy? It did.
Back in 2008, when the economy crashed, Marcus Sheridan's pool business looked like it wouldn't survive. With no budget for advertising, he took to the web and wrote dozens of posts that answered customer's pool related questions. A year later, they ranked #1 for swimming pools.
Online competition is stiffer these days, but blogging is still one of the best ways for small businesses to set themselves apart.
In just a moment, I'll share some ideas on creating a content strategy for your blog, but first, let's touch on the mechanics of starting a blog on your current website.
How Do You Start a Blog On Your Current Website?
Fortunately, starting a blog on your current website is most likely only a matter of "turning on" the blog function. Whether you're using WordPress, Squarespace, Wix, or some other software for your website, they all have a built-in blog component now.
However, the mechanics for each are a little different. The best way to start is to log in to your website and review the dashboard.
If you see the word, "blog" or "posts" then that may be where you go to publish a new blog post. If you don't see where to publish a blog post right away, you may be best served by asking the tech support to show you.
If you used a web developer to set up your site, a quick email should guide you to the next steps.
Once the blog component is enabled, then it's a matter of identifying blog topics and setting some goals for your blog.
Set Your Blogging Goals
Your first thought might be something like "to make more sales." But that's a little broad. Let's narrow the focus which has the added benefit of knowing what to blog about too.
First, let's consider your blogging goals. Your blog may be the first interaction your customer has with you, so you want to make a good impression. How do you greet people when they come into your business? Are you warm and friendly? Then take that tone with your blog.
Who are your customers? A local ice cream shop will have a different demographic than a high-end art gallery. Who buys your product/service and what do they want to know?
Are your competitors blogging? If so, what types of content do they cover? Make notes.
A blog post can be funny, interesting, or educational but it's not meant to be a sales pitch. The more you keep it focused on your customers and their questions, the more successful you'll be with it.
If you have employees, will any of them be interested in blogging? If you commit to one blog post/month and have three employees who also write one blog post/month, then that's a weekly post with a minimum commitment from any one person.
Who's going to be responsible for proofreading the posts, formatting, and hitting the "publish" button?
All of this lays the groundwork for successfully using your blog to attract customers.
Create a Content Strategy for Your Small Business Blog

As an important part of your web presence, your blog deserves some strategic attention. Earlier, I mentioned that a swimming pool company that saved their business through effective blogging.
One of the reasons it worked is because they were consistent and they had a strategy. Even if that strategy was "answer every question pool customers" have, it was enough. What if you took a similar approach?
You can:
Write down all the questions customers ask you.
Then write down the questions you wish they'd ask but don't.
Use a tool like Answer the Public to generate other ideas.
If you're familiar with Google Ads, you can use Google Keyword Planner do some basic keyword research to find out how often people search for a particular term.
Type the query into Google search and see what related searches appear in the drop-down menus. You might also find a list of questions on the results page.
Review trade magazines – what are some of the trends in your industry and how do they affect your customers? For example, if you sell wine, what are the new trends? You can write a post about them.
By now, you should have a sizeable list of potential blog topics. Concentrate on writing interesting and informative articles of at least 400 words. However, if you can write longer pieces, that's even better. Statistics show that blogs over 1500 words perform well because they're covering the topic in depth.
However, the real key is your local community. If you're like most local businesses, your primary customers are those within a short driving radius. If you follow these guidelines and blog consistently, your website will rise in the search engines and attract new customers.
Ready to Start a Blog for Your Small Business?
Now that you've seen the power of starting a small business blog, are you ready to start yours? Start publishing, be helpful, and consistent in your blog content. If you follow these guidelines, then it won't be long before you're reaping the rewards.
And of course, one of the best ways to increase your readership is to set up email marketing for your blog.
Brevo is a robust email marketing service designed especially for small businesses like yours. Why not test drive Brevo for free?
Jumpstart your blog email strategy with Brevo
Brevo's free plan includes access to core email features, 300 emails/day, 40+ email templates, and customizable signup forms to grow your blog email list.
We hope you've found this guide helpful! Check out our other posts geared towards small business success: