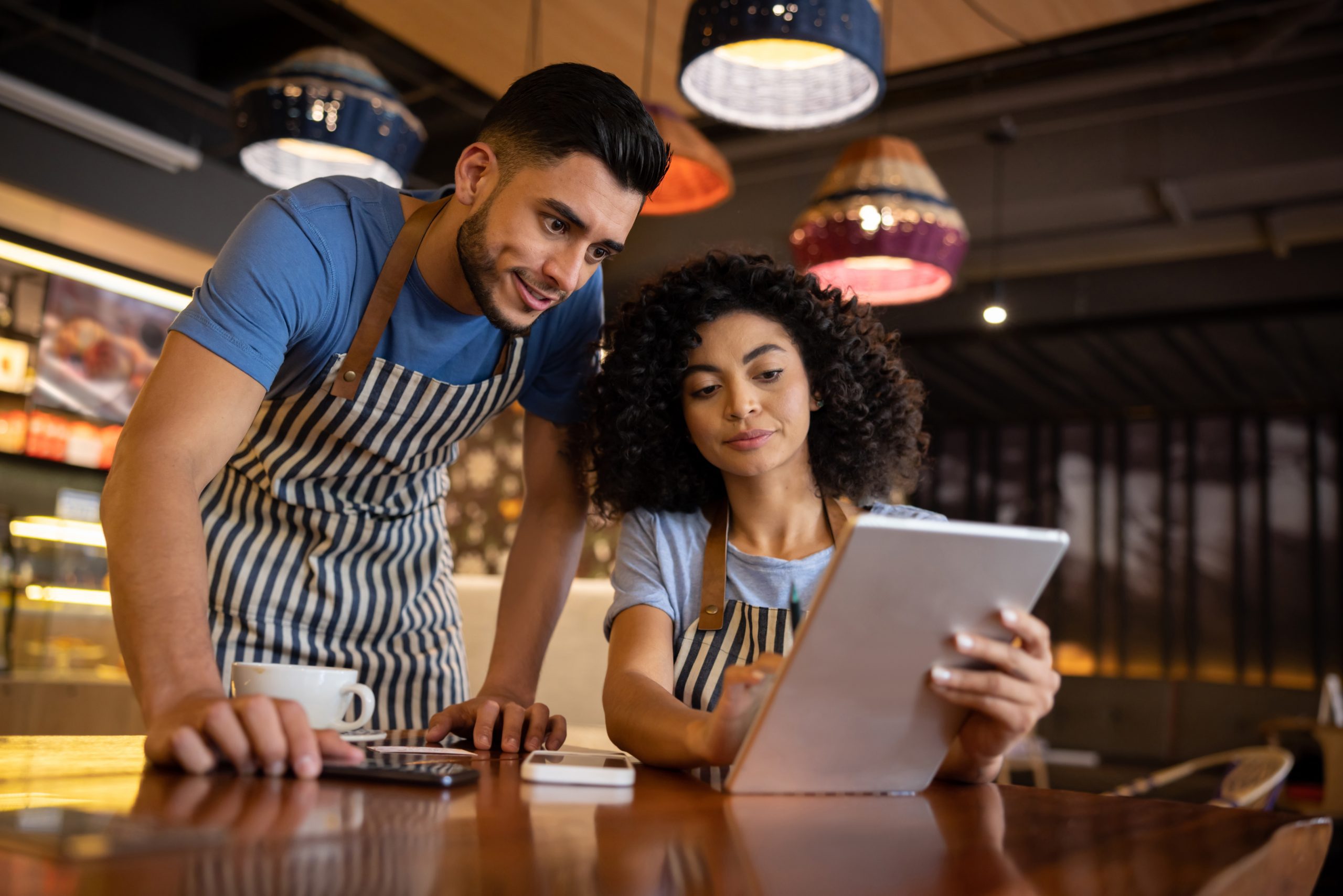 What is email retargeting?
Email retargeting (or remarketing) is a strategy commonly used by eCommerce and SaaS websites to target email contacts or returning customers who don't convert via offsite advertising, onsite CTAs, and email marketing to reduce bounce rates, increase conversions, and drive revenue.
---
Would you like to boost your on-site conversions by 2100% and grow your email list? No, we're not kidding. It's actually possible with email retargeting. And we have proof.
Most companies that operate entirely or substantially through their website depend on their UX and onsite messaging to encourage visitors to follow through with a purchase once they get to the site.
But what happens when they don't make a purchase?
Many businesses will chalk this up as a lost cause and move on — but remarketing allows you to do more with these potential customers.
How does email retargeting work?
When a visitor comes to your website, browses through your products, and leaves without taking any action, this visitor is usually counted as a bounce. But, with the help of an email retargeting strategy, you can get a second chance at converting this visitor into a lead or a sale.
To achieve this functionality, remarketing uses browser cookies to track leads. Popular lead generation tools allow you to leave a cookie on the visitor's computer to learn about the specific pages they visited, which products they bought, and more. Using this data, you can reach out to these visitors through other forms of marketing and advertising and convert them into sales and subscribers.
Not convinced that email retargeting can help you boost conversions? Just take a look at DealDoktor. They're a deals site from Germany using the same remarketing strategy above to increase conversions by 2100% using carefully planned offsite and onsite retargeting.
Now that you understand email retargeting a bit more, it's time to create your own strategy!
In this post, we'll show you how you can use the same methods to grow your own email list. If you follow these email retargeting best practices, you'll be sure to see great results.
5 email retargeting best practices for high conversions
1. Follow-up abandoned shopping carts
Shopping cart abandonment is one of the biggest reasons that cause online retailers and eCommerce businesses to lose sales. According to Statista, 3 out of 4 customers abandon their shopping carts mid-way through the checkout process.
There are many reasons that cause shoppers to abandon their shopping cart, like finding out they have to pay excessive shipping fees. With a retargeting strategy, you have a chance at reaching these customers to remind them of their abandoned shopping cart. You can even include a discount on shipping fees to offer them a reason to continue shopping on your website.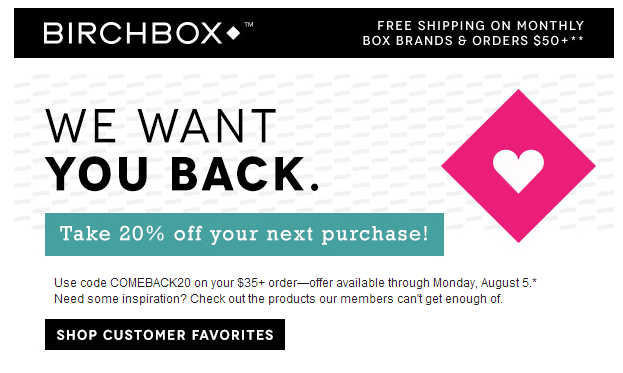 Source: Breed
There are several ways you can reach these visitors, but the best and the most popular approach is to use marketing automation to set up an abandoned cart email workflow that automatically contacts customers who don't follow through with their purchase.
2. Show custom popups based on user behavior
Onsite retargeting is also a great strategy you can use to make attractive offers to your returning visitors. For example, many of your website visitors who leave without taking any action will often return to your website to read a new blog post or check out other products. You can create customized popups to target these visitors and effectively convert them into subscribers or sales.
OlyPlant used this approach to target their returning visitors and managed to grow their email list by 122% while retaining 5% of abandoning visitors. It was all done using a simple exit-intent popup message. They achieved this by using onsite retargeting to collect data related to their customers and created a different offer to target the abandoning visitors when they return to the website.
3. Upsell to existing customers
One of the main advantages of using onsite retargeting is that it gives you a chance to target specific audiences, like your existing customers to upsell your different products.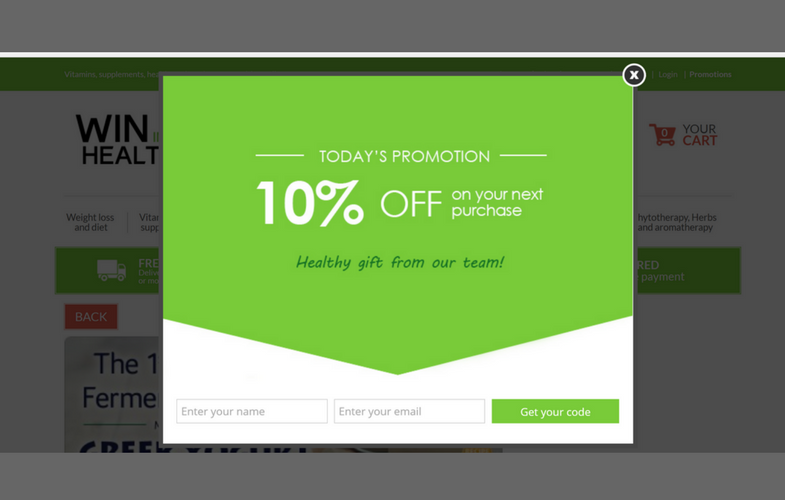 If a customer who's already bought one of your products visit your website again, you have a great opportunity to upsell your other products to this customer. Using onsite retargeting, you can craft a special popup message to show to your returning customers to upsell other products or services on your website.
4. Engage inactive visitors
Many of your website visitors will often explore your website, read some blog posts, subscribe to your email list, and leave the website after viewing the pricing page. What if there's a way you can re-engage with these visitors who give up halfway into your sales funnel?
Many business websites use email retargeting strategies to engage with these inactive visitors. For example, CoSchedule uses this strategy to send a simple email to retarget the recent visitors who abandoned the website after viewing the pricing page.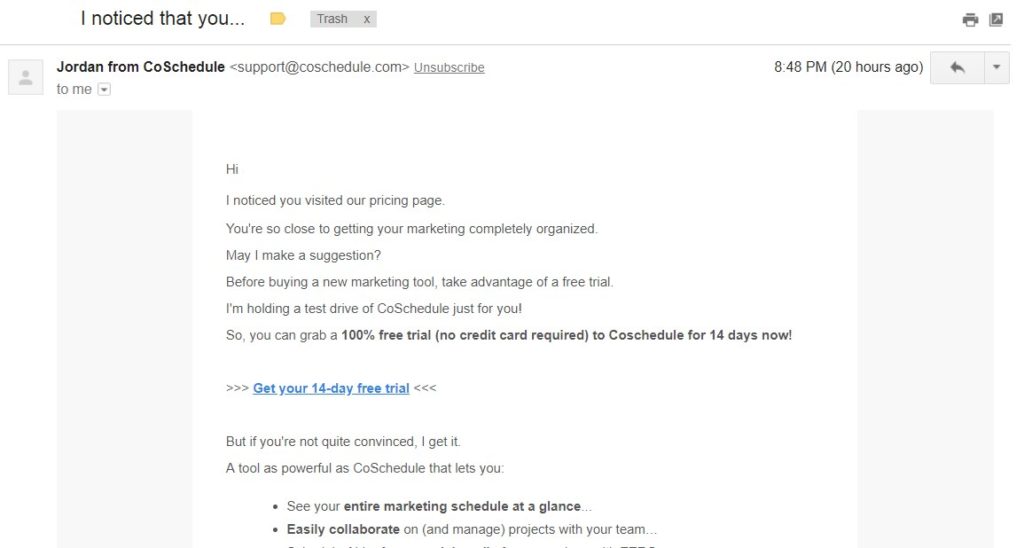 Notice how simple this email really is and how CoSchedule has included a link to a free trial to give these inactive visitors a chance to test the platform for free.
5. Target customers with offsite ad campaigns
Your website is not the only place you can target customers and convert them into sales, you can use other platforms to reach new audiences to bring in new visitors and potential customers to your website.
Have you ever noticed how you start seeing ads for products and services on other websites and social networks after you visit the website of the same product? Well, email retargeting plays a major role in this process.
You can use the data you collect with your email retargeting campaigns to run highly targeted ad campaigns on Google and Facebook. For example, by using email retargeting you can create email list segments based on user demographics, such as location, age, profession, etc.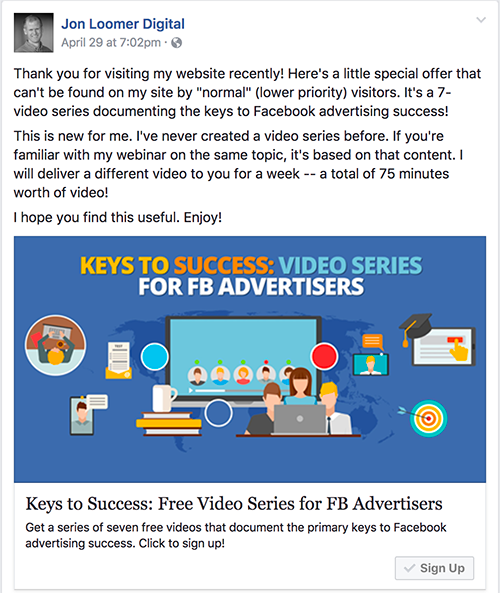 Source: Brand Awareness
Then, you can use these list segments to create custom audiences in Facebook Ads to retarget your customers. You can also use Facebook Pixel to gather more data related to visitor behavior and create more effective ad campaigns.
Wrapping up
Whether you're looking to target your visitors and customers via email or looking to collect data to run more targeted ad campaigns on Facebook and Google, onsite retargeting is an effective strategy you can use to make the most of your website traffic and gain more insights into your customers.
There are no disadvantages to using email retargeting, it'll only bring you more benefits. So, go ahead and give these strategies a try.