Focused on sustainable growth and building an engaged community
For over ten years, Great British Chefs has been inspiring food enthusiasts with its recipes, guides, features, and videos by top chefs and food writers, encouraging their community to cook, eat well and better understand the world of food and drink. 
The company partners with many recognized brands such as Virgin Wines, Doves Farm, Belazu, Remy Martin, and Parma Ham. These partners consider Great British Chefs a key part of their marketing strategies, and a vital channel to reach a relevant audience. They have also launched an e-commerce store on their website, to sell recipe books and other cooking-related accessories and products.  
The team launched their membership program in 2020, offering a free plan to allow subscribers to access selected articles, a silver membership for unlimited content access, and a gold status for foodies that want to enjoy extra perks and special offers. 
The company's focus is to maintain sustainable growth in its e-commerce and membership categories, nurture a solid and engaged community, and continue building strong relationships with brands to achieve valuable partnerships.
Searching for a powerful email marketing tool and sophisticated segmentation features
One of the main responsibilities of Marketing Manager Lindsay Clark is to grow the different channels and communities of Great British Chefs, including their website, social media pages, and newsletters. After the launch of their membership plans, the manager was looking for an alternative to their existing email marketing provider. "The previous solution wasn't delivering the results and the quality of service we were expecting for the price point. We tried a few marketing tools in the past as well, and we felt we were being overcharged by our past provider," explains Lindsay.
The manager knew exactly the kind of tool they were after, "Email marketing is one of the most important channels for us, particularly for the campaigns we sell to brands and partners. One of the main requirements for this new solution was having a powerful email marketing feature and a sophisticated segmentation function." In addition, the team needed a platform that had a strong transactional email feature for its new membership program and that could be easily integrated with their e-commerce platform on Shopify. 
Managing a small team, Lindsay wanted a tool that would be very easy to use and integrate with their website to make things easier on the team.
Enjoying dedicated support to achieve success
After an initial conversation with the Brevo sales team, Lindsay decided on the solution as the best choice for Great British Chefs. The platform offered multiple functionalities, and as many engagement tools as their previous provider did, at a much more affordable price. Initially concerned about the segmentation capabilities, Lindsay was reassured by a guided demo with the sales team explaining the platform's wide range of possibilities when it comes to contact management. 
Clark also explains that the Brevo team was particularly helpful during the onboarding process, and highlights the value of having the dedicated support of a CSM as part of their Enterprise plan. "Migrating our database from our platform was surprisingly easier than I expected," says Clark. "During the onboarding phase, we had to go through the process of warming up our dedicated IP. Our CSM was very good at helping us to overcome any difficulty with this, and we successfully finished sending the small batches of emails to ensure good deliverability. Our CSM is very responsive to any questions we have and that's been very positive. We never felt this kind of support with our previous provider."
Soon after, the team moved on to integrate the platform with their other tools, and successfully started sending email campaigns. "We have Brevo integrated with our membership solution, and we're working on the interfacing with our Shopify store, so everything is connected," says Clark. "We send a weekly newsletter with both free access and membership exclusive content and a weekly competition newsletter. We also send dedicated emails for special promotions or occasions where we can share particular content, such as Pancake day, for example," explains the manager.
The team also sends a high volume of transactional emails for account creations and membership confirmations. In addition, they have an automation scenario for a three-touchpoint campaign to welcome and immediately engage their new subscribers.
A 10% increase in open rates thanks to a powerful segmentation function
Only a few months after the implementation, the team at Great British Chefs is already happy with the results. After warming up their dedicated IP, the team sees an optimal deliverability rate for their email campaigns. "I also appreciate how everything is easy to see and understand in the reports so I can check if everything is working according to plan. With our previous tool, it was difficult to spot any problems," adds Lindsay. 
She also finds contact management and segmentation to be one of the strongest points of the platform, given how important it is for them to segment their database for the campaigns they do involving partners. "Initially I was worried that this part would come with a lot of limitations as we had experienced in the past. But in reality, it is very useful and we can select from many different criteria," explains Lindsay. "It is crucial for us to properly segment the most active users, and sometimes for specific campaigns with certain brands, we need to only reach users that have clicked on particular content in the past." 
This strategic segmentation is directly reflected in their email marketing campaign results, which according to the manager have improved considerably in terms of open and click-through rates. "For us, it was a significant jump to go from 25% to a 35% open rate in our email campaigns. We're also seeing that fewer people are dropping off, and we are now able to keep communicating to a much more active and engaged audience."
Lindsay Clark is now eager to start leveraging the marketing automation feature to enjoy the benefits of dynamic segmentation. "I'm also really interested in setting up a lead scoring system to make our segments much more specific and narrow." With this in place, the team will be able to deliver even more value to subscribers with relevant content according to their interests, and to their trusted partners as well, ensuring they'll be reaching the best possible segments for their target audience.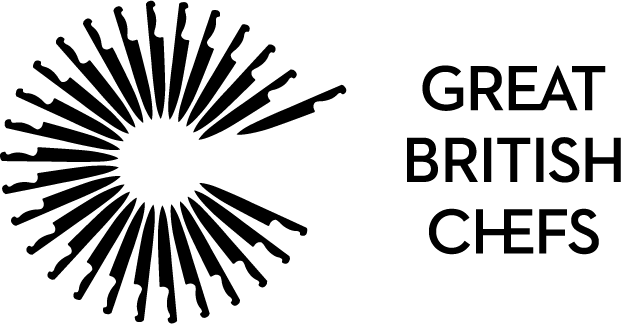 Company Information
Founded in 2010 with the vision of becoming the go-to website for foodies in search of inspiration, Great British Chefs is the UK's leading premium food platform, publishing world-class recipes, features, and insights to connect brands to the UK's 13 million foodies. The company works closely with recognized chefs, food writers, and influencers to deliver content, experiences, and competitions to their members. The company collaborates with a select group of partners and brands that consider Great British Chefs a key element of their go-to-market strategy, helping them understand foodies and tailor their messaging to achieve top results.
Industry:

Digital Publishing

Company Size:

9 employees

Location:

London, UK

Website: greatbritishchefs.com
Plan:

BrevoPlus
Lindsay Clark, Marketing Manager at Great British Chefs
"For us, it was a significant jump to go from 25% to a 35% open rate in our email campaigns. This way we can keep communicating to a much more active and engaged audience!"