People are the heart and soul of Brevo,
and YOU are our greatest talent!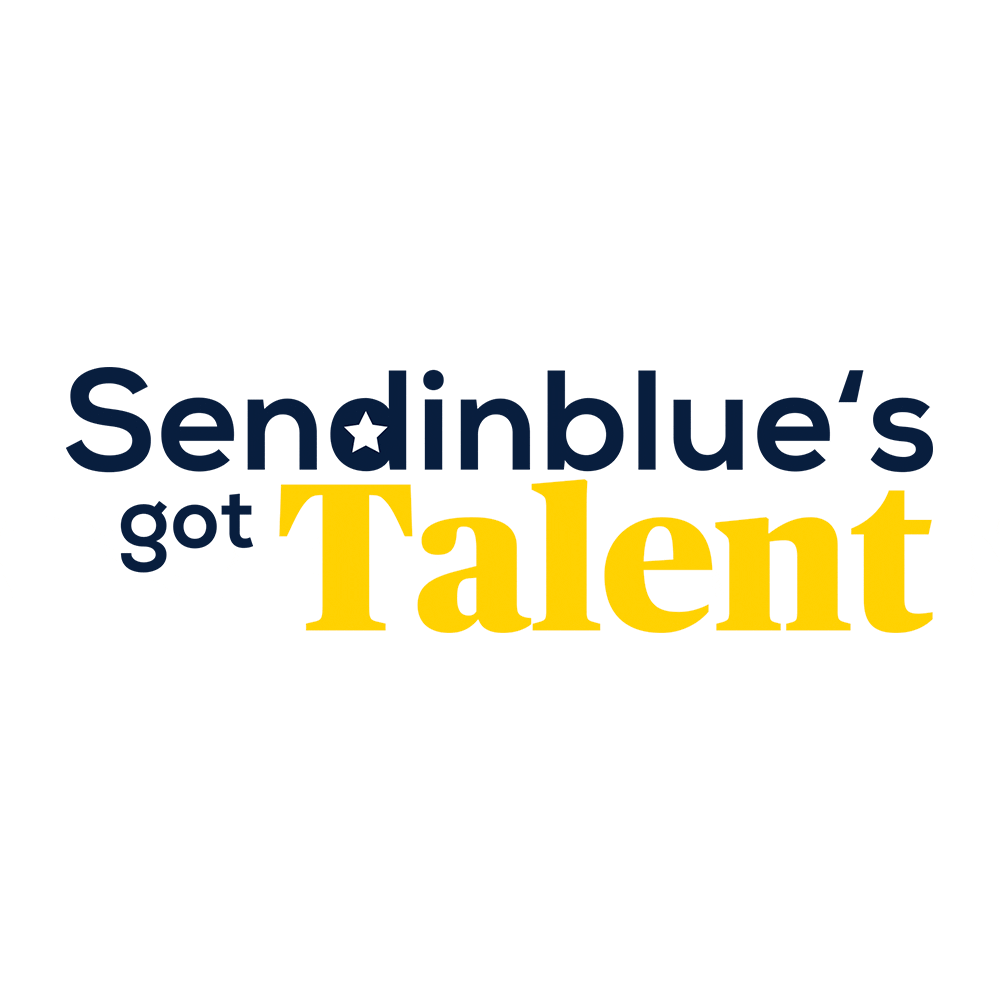 We are 350 Sibers giving our very best each day, but sometimes we don't let our hidden talents shine through.
After seeing what's happening in the #photos channel on slack, where so many of you have shared your talents… It got me thinking, we have a lot to learn from each other – especially from those hidden talents we have.
During this lockdown period, we've managed to build a supportive community that lets us know that we're not alone at home!
That's why today we launch officially Brevo's got Talent! So, everyone can share his or her talents and keep shining.
Let's show that we are more than a Marketing platform!
The Contest
After all the amazing photos and videos on the #photos slack channel, we would love to continue to celebrate all our talent. Painting, writing, acting, Bollywood dancing, playing music, talking 7 languages, weight-lifting or even skateboarding, whatever your talent is, express yourself and share with the whole team your uniqueness.
FAQ:
Who can participate?
Everybody from the 4 offices (Seattle, Noida, Berlin, Paris). As soon as you want to participate, just need to send a message to the branding team, we'll help you to find inspiration to create the most fun video to win the contest. Because of course, your talent should be highlighted by a great video! 
Why should you audition?
Because you love to share your passion! Get the recognition of your co-workers in the 4 offices and win an amazing prize! The reward ceremony will be celebrated at the end of September (the deadline will be confirmed soon). 
All the participants will be rewarded with a really awesome gifts (we can't tell you more but for sure you will love it!). 
The 5 most voted videos on social media will win the 5 awesome special prizes (trip, flight tickets, guitar, etc.). More details soon on this Landing Page;)
The prizes
A ceremony and a party will be organized at the end of September (probably during our global team building) to celebrate all our talents. So all the participants will get a great participation prize. The 5 most voted videos will win awesome prizes. We are currently selecting them so don't hesitate to propose suggestions to the branding team of what we should offer (flight tickets, guitar, etc…)
How to share it?
We are here to help you to create a short video showcasing your creativity. It can be a "professional" video like Thibault's masterpiece or a more "casual" style like the videos on #photos, but remember, a good video will for sure help you to win! And the branding team is there to create yours!
Your video will be shared on a new slack channel #sendinbluesgottalent and the most voted videos will probably be shared later on our social media. The five most liked on slack will win our special prize! 
Who is going to vote for your video?
Your co-workers on the slack channel #sendinbluesgottalent. So don't hesitate to ask them to vote for you!!