SMTP
Get your messages to the inbox in a flash with a globally-distributed SMTP server infrastructure built for speed and reliability.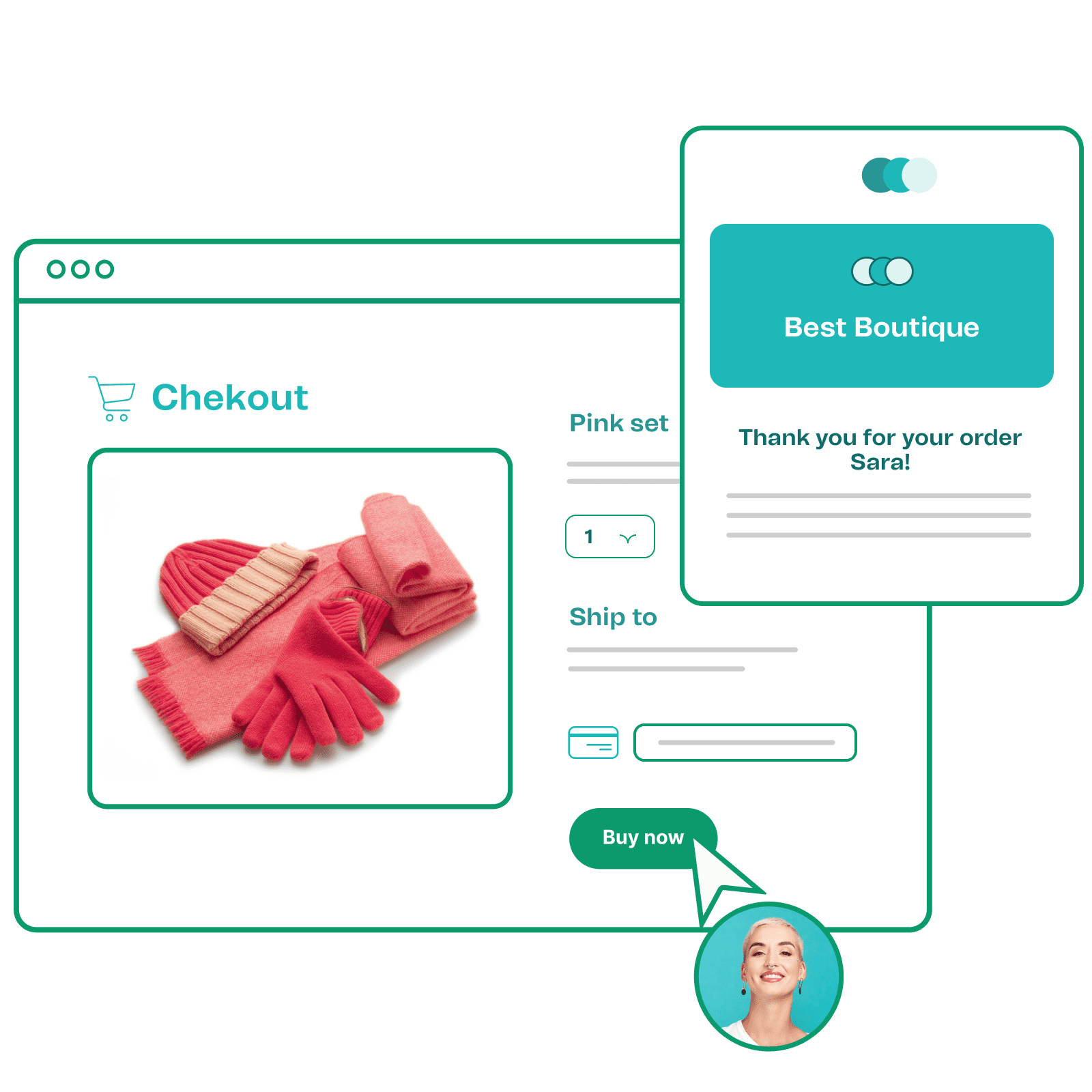 Fast
>50% of emails delivered within 1 second
Reliable
99.98% of emails delivered in under 20 seconds
Scalable
Real-time performance metrics & custom webhooks
Deliver your most important messages with confidence.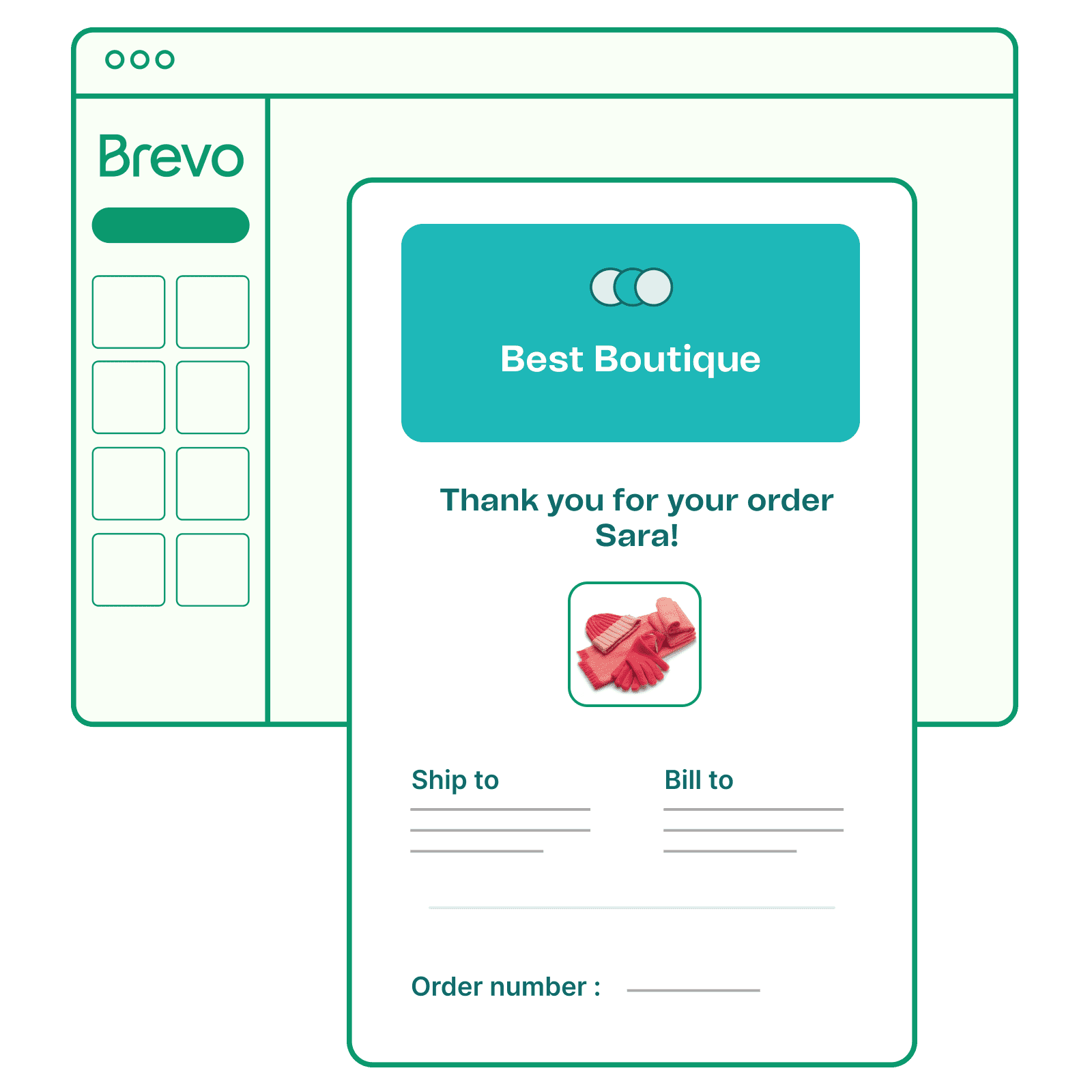 The best vehicle for your transactional emails.
SMTP (Simple Mail Transfer Protocol) is the standard convention used for sending emails on the internet. It's easy to implement SMTP for transactional emails from web apps and websites, but it requires servers with the right infrastructure to comply with the rules from email inbox providers like Gmail and Yahoo.
Brevo has nearly a decade of deliverability expertise and a dedicated SMTP service to get your most important messages to the inbox.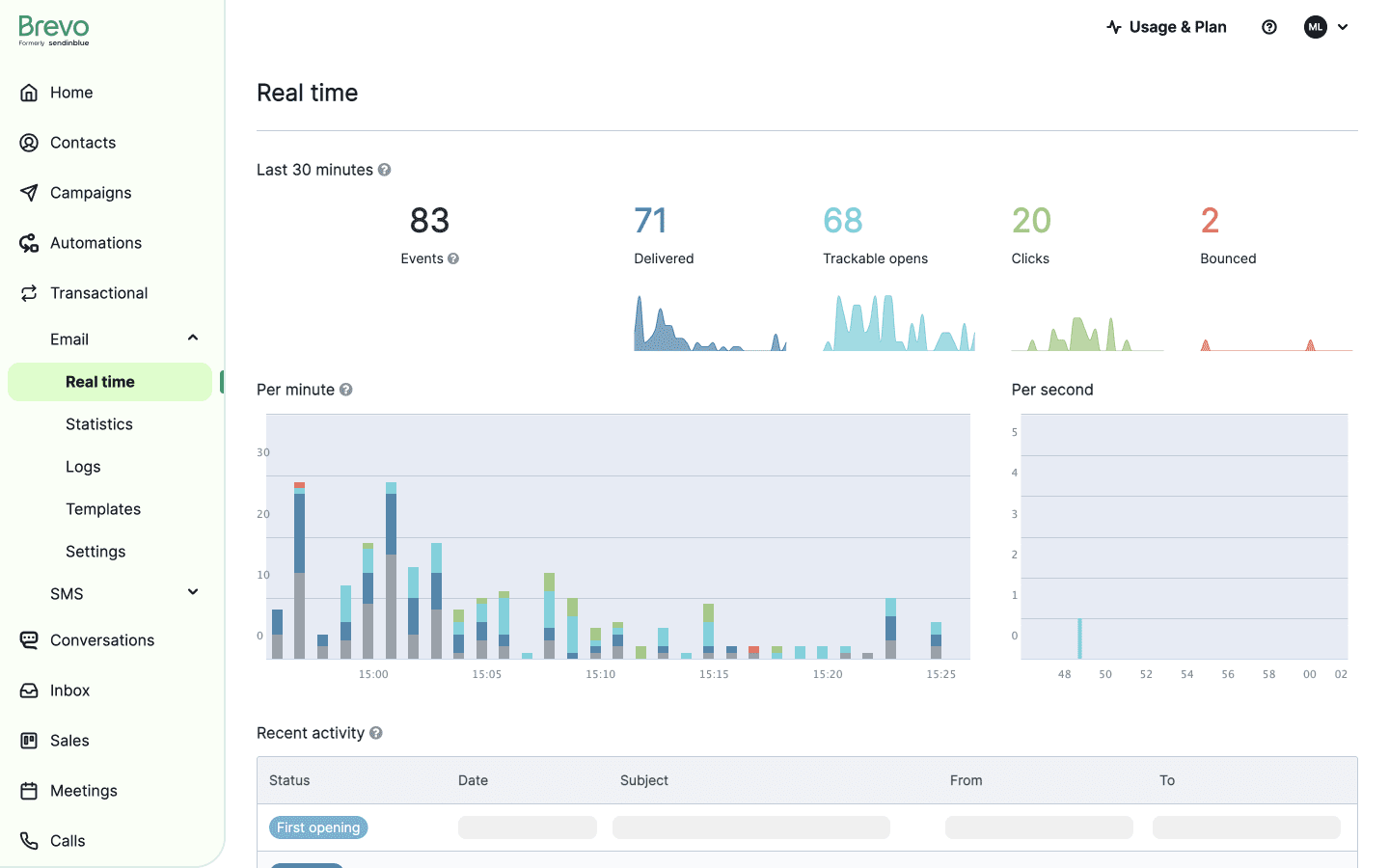 Better performance & more control.
Speed is key for transactional emails. Brevo's broad SMTP server infrastructure is actively managed by our team of deliverability experts to the best deliverability and fastest delivery time possible. The option for dedicated IPs offer even more control over deliverability for high-volume senders. Real-time analytics make it easy to know how you're performing and where you can improve.
Stay in control of your transactional email performance with real-time statistics and the option of sending on a dedicated IP!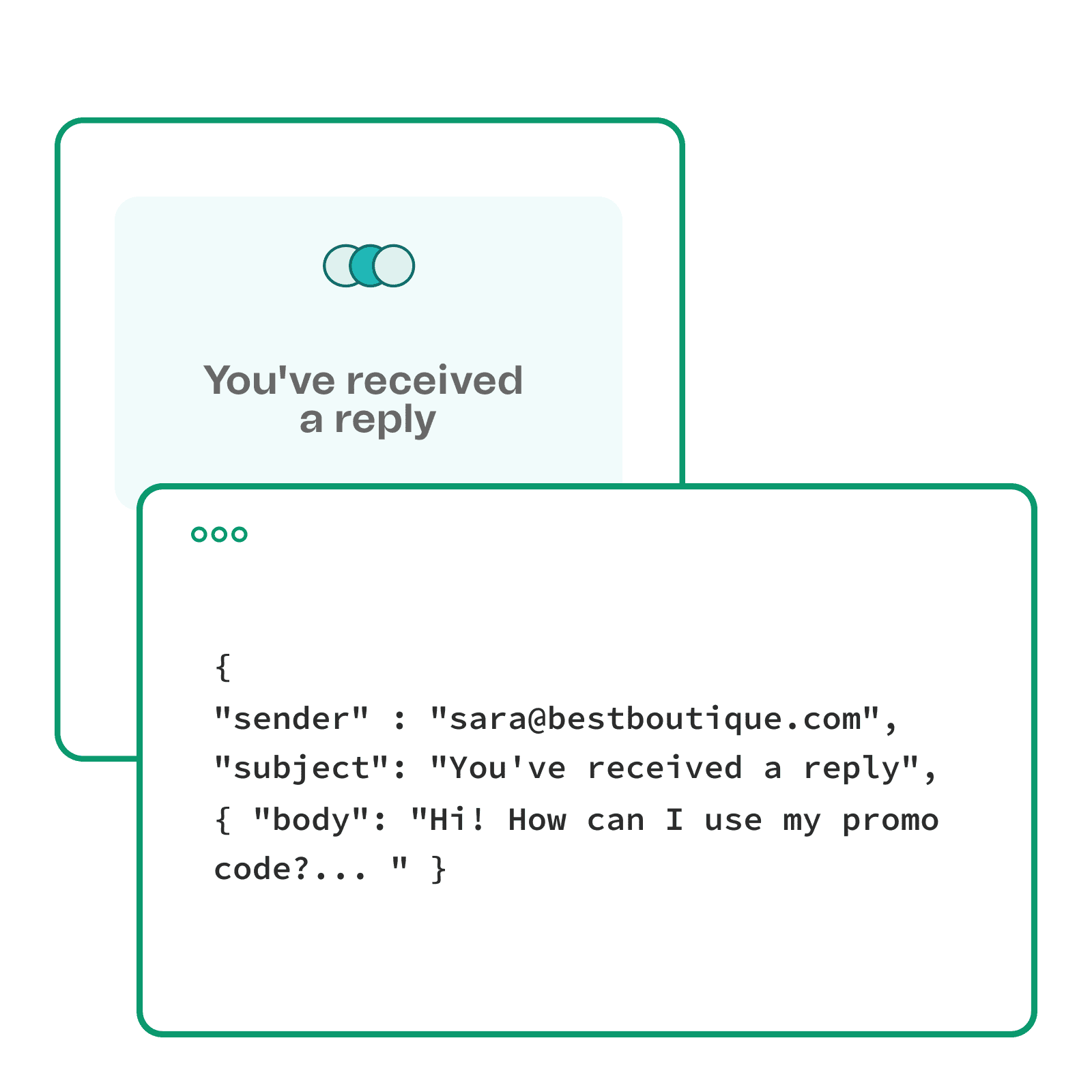 Customize your SMTP the way you want.
Brevo offers a flexible API with libraries to match virtually any stack, including Golang, node.js, Python, C#, and more! Custom webhooks give you even more flexibility to get the information you need right away and use it the way you want! In addition to the API, you can get all the same benefits of Brevo's SMTP service using one of our CMS plugins or the Brevo SMTP Relay option as well. Learn more:
Take your marketing strategy further.
Transactional Emails
Step up the design, engagement, and deliverability of your transactional messages.
Email Deliverability
Make sure your emails always arrive in your contacts' inboxes with an email marketing platform built for deliverability.
Real-time Statistics
Stay on top of performance as it happens and know about any issues as they happen.
Email Marketing
Get the word out and sell more with sleek email messages that you can design in no time.
Newsletter Software
Grow your audience and send professionally designed email newsletters
Brevo API
Integrate Brevo features into any tool or product, regardless of your technical setup.

Ready to find your
marketing zen?
Take the stress out of your work day with a solution that's built for you!
Get started free