Love is in the air this month – make sure you share some of it with your customers! Check out these content marketing ideas for February.
February is the shortest month of the year, but there's still plenty to talk about in your marketing messages to customers. To help you plan things out, here are:
The most important events happening this month around which you can plan special offers and promotions
Some tips on further developing your marketing strategy
Important dates and events for February:
Super Bowl: February 3
This is a great chance to hop on the wave of excitement surrounding the big game! But, unless your business is headquartered in a city whose team is in the game, I would avoid being including anything directly supporting one team or another in your marketing messages.
Instead, do something more fun like sending out your favorite tailgate snack recipe, or promote some products that customers can use when they're watching the game.
Valentine's Day: February 14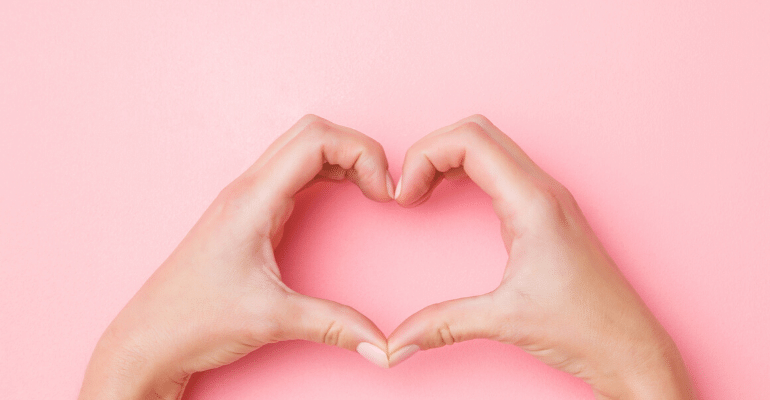 If your product can be given as a gift, Valentine's Day is the perfect holiday to boost your sales.
But did you know that Valentine's is not just a holiday for the B2C sector? If you're B2B or Non-Profit, there are lots of creative ways to leverage Valentine's.
Valentine's Day can be about love in general – not just love among couples but also love for family, friends, pets, etc. Show your customers how much you appreciate their loyalty by offering a piece of exclusive content like an e-book or infographic.
Or, if you don't have a freebie to give away, share recommendations on things your company loves. For example, '10 marketing experts we love to follow on social media' or '5 books we love and why'.
Looking for some pointers on your Valentine's email marketing? Check out these resources:
Mardi Gras: February 25
Time to bust out those beads – Mardi Gras is taking place on the 25th of this month!
Get your customers in the spirit by sharing your favorite New Orleans jazz song on social media, or better yet, offer a discount to anyone who tweets you a picture of themselves with their Mardi Gras mask.
Wear Red Day, Pizza Day, & other fun holidays
If it fits well with your brand, why not create a sales event around a lesser known holiday or occasion? February is full of them. Here are just some examples:
New York Fashion Week – February 6-13
Wear Red Day – February 7
Pizza Day – February 9
Love Your Pet Day – February 20
Paris Fashion Week – February 24 – March 3
For a full list of marketing holidays and other fun days like the above, download our 2020 ecommerce marketing calendar. It's the perfect resource when you're running low on content marketing ideas. 🙂
What's more, Easter is literally just around the corner. It's the perfect time to start preparing your Easter newsletter!
Marketing advice for February
Grow your subscriber list with strategically placed signup forms
If you've been growing an email list for a while now, you've probably got at least one signup form on your website. Or maybe you don't have any signup form at all (in which case you can learn how to create one right here).
Location is everything when it comes to signup forms and growing your email list. Are you sure that you've maximized all the location possibilities?
Take some time this month to think about other places you can add a signup form. Here are some ideas:
Homepage
Contact page
Social media (did you know you can add a signup form as an extra tab on your Facebook profile?)
At the checkout of your ecommerce store (can be done easily using a plugin like the Brevo plugin for WooCommerce or Prestashop)
At the checkout of your physical store
Tip: Always use an embedded signup form rather than a link in your menu. This keeps the number of times people have to click to a minimum.
Create a list segment for your most engaged customers
If you have repeat customers or subscribers who are already engaging with your emails, this is a fantastic opportunity to build brand loyalty and increase sales. These subscribers have shown a deeper level of interest in your business and these relationships should be cultivated.
A great way to do this is to create an email list specifically for these contacts. That way you can send them special offers and discounts to encourage them to make purchases through your business.
Keep working to clear out your winter inventory
Running out of inventory? Create flash sales to encourage customers to buy fast! You can even broadcast these sales to your email subscribers.
February flies by, make sure to stay on top of your marketing
If you're looking to launch your first newsletter or upgrade your 2020 email strategy, try Brevo's email marketing service. Our free plan lets you send up to 300 emails per day (9000 per month) and gives access to a range of features to boost your email open rates.
Send my next email campaign with Brevo >>
For more content like this, sign up to our monthly marketing newsletter and follow us on Twitter.